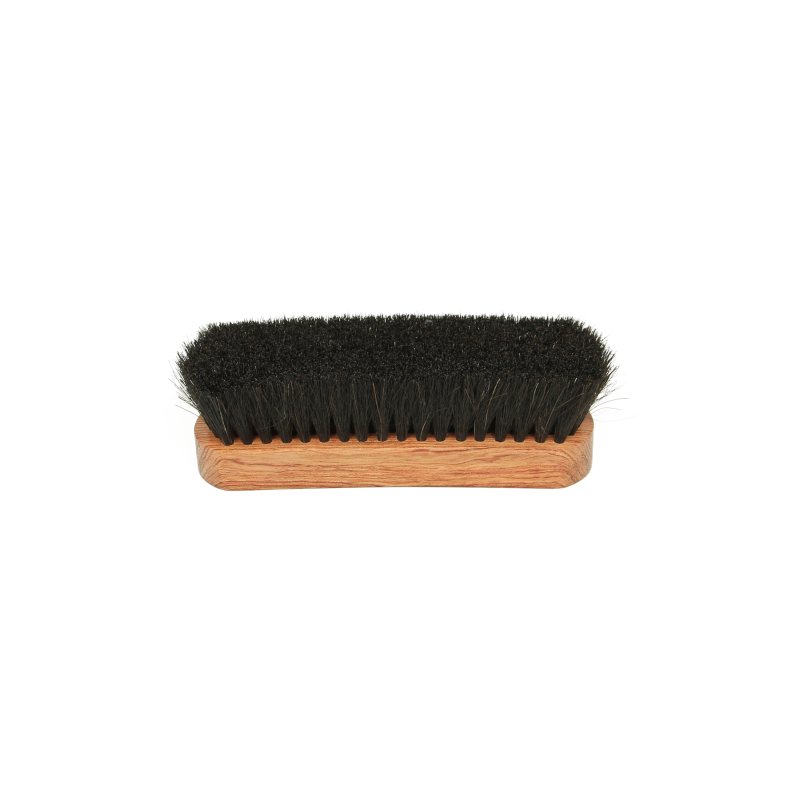 Similar products
Small Deluxe Shoe Shine Brush
Famaco
Warning: Last items in stock!
Availability date:
Free delivery starting from 100 £ purchase for UK.
Questions : at your disposal on +33 9 8080 8989
The shoe shine brush made of horsehairand bubinga wood gives your leather a beautiful shine.
The deluxe shoe shine brush is used after a complete shoe care treatment to bring out its natural beauty. The brush's small size makes it very easy to take along with you wherever you go for the daily upkeep of your leather shoes. The beauty and quality of the materials used for this brush make it a truly luxurious accessory for preserving all your leather's beauty. Its horsehair is very dense, yet flexible enough to shine any type of leather without ever damaging its surface. The handle's polished bubinga wood guarantees an excellent grip and is prized for its natural rot-resistant qualities.
Use the shoe shine brush either at the end of your leather care treatment to give a lasting shine to your shoes, or for daily use to remove any remaining dirt and revive the shine. Use wide and quick strokes to shine the leather without any risk of damage. Note that rubbing the leather too hard with the shoe shine brush won't produce a greater shine but will only displace the polish.
You can clean the deluxe shoe shine brush by hand washing with warm water and a drop of dishwashing liquid to eliminate any traces of dirt. The horsehair and bubinga wood are very strong and safe for cleaning. Neither the beauty nor its quality will be altered by cleaning.
Length:
Width:
Height:
Weight:
Material: Horsehair and bubinga wood
Country of origin:
Your Shoemaker
His Advice
Personalized advice
Similar product suggestions
Approvals
Usage advice
Related products
Order tracking