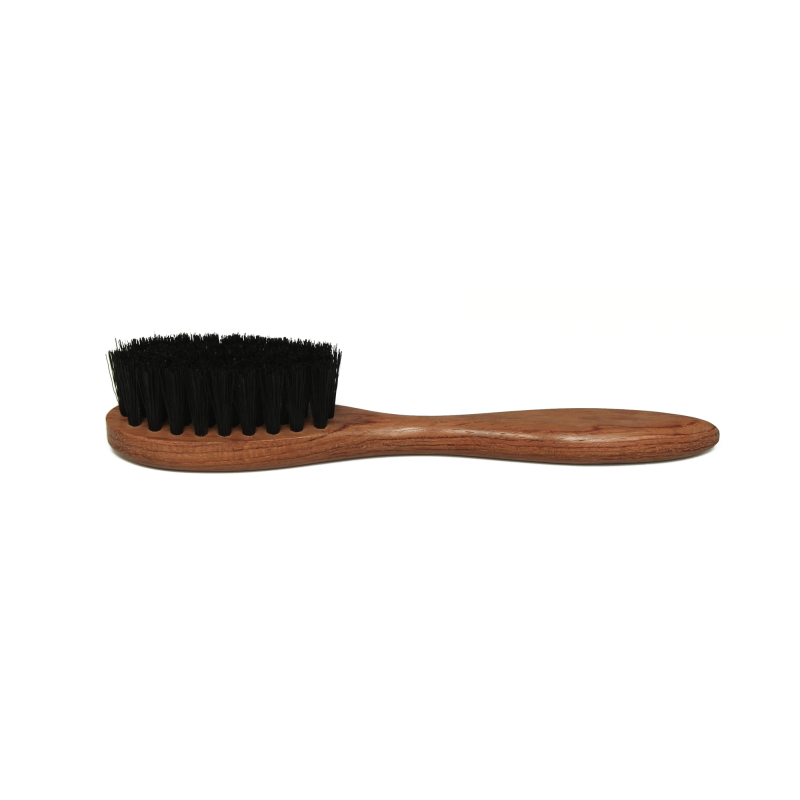 Similar products
Deluxe Shoe Dauber
Famaco
Warning: Last items in stock!
Availability date:
Free delivery starting from 100 £ purchase for UK.
Questions : at your disposal on +33 9 8080 8989
The deluxe shoe dauber in bubinga wood is used for applying creams and polish for leather care.
The deluxe shoe dauber helps you care for even the most delicate leather. Made entirely of rare, high-quality materials, the deluxe line of brushes is specifically designed for lovers of fine leathers and luxury leather accessories. The horsehair is both stiff enough for spreading shoe creams or polish and flexible enough to eliminate any risk whatsoever of scratching or damaging even your most delicate leather. The bubinga wood used for the handle was chosen for its natural rot-resistant qualities as well as it high density and solidity. The handle of the deluxe dauber provides fits perfectly within the palm of your hand, providing unparalleled comfort as you apply your polish with great precision, and without getting yourself dirty.
After dusting and cleaning your leather shoes, use the deluxe shoe dauber to apply your creams or polish. Tap the deluxe shoe dauber onto the shoe cream and apply it directly to the leather using small circular strokes until all of the cream is absorbed. You can then use another clean shoe dauber to apply a shoe polish for a engine intense shine and waterproofing.
Clean your shoe dauber every time you change a shoe cream colour. To clean, hand wash with warm water and a drop of dishwashing liquid. The horsehair and bubinga wood are very strong and safe for cleaning. Neither their beauty nor their quality will be altered by cleaning.
Length:
Width:
Height:
Weight:
Material: Horsehair and bubinga wood
Country of origin:
Your Shoemaker
His Advice
Personalized advice
Similar product suggestions
Approvals
Usage advice
Related products
Order tracking