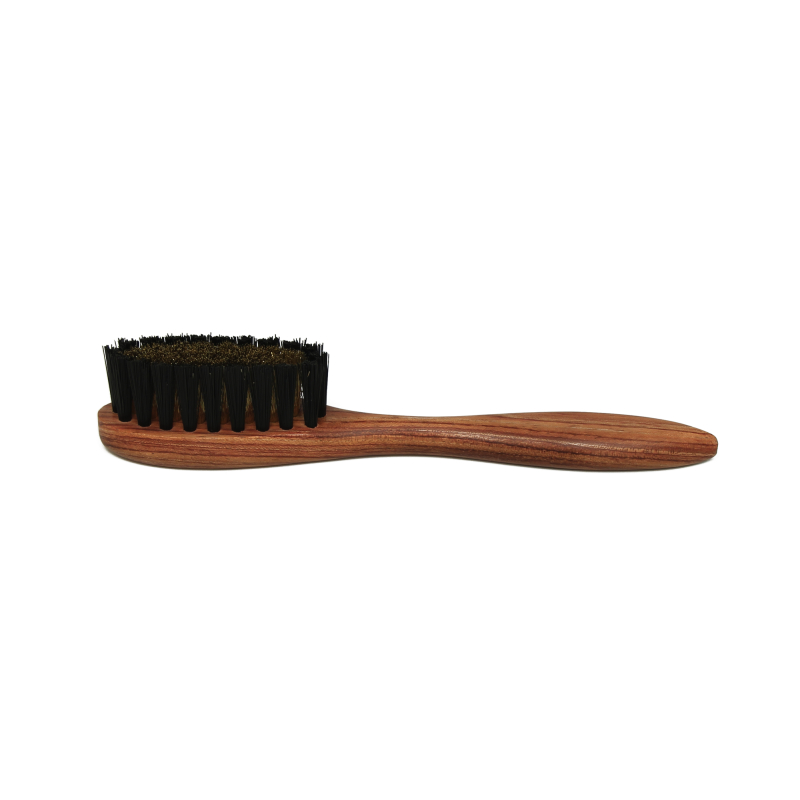 Similar products

Deluxe Brass Suede Brush
Famaco
Warning: Last items in stock!
Availability date:
Free delivery starting from 100 £ purchase for UK.
Questions : at your disposal on +33 9 8080 8989
The deluxe brass suede brush is used for suede, nubuck and calfskin care.
The deluxe suede brush features nylon and brass bristles to give your suede the best care and bring back its original look. It is made with the rare and high-quality bubinga wood which is dense and heavy and provides a comfortable feel in your hand. In addition to its highly attractive reddish brown, purple-veined finish, this wood is very strong and rot-resistant. The brush's head is made with both nylon and brass bristles to allow you to adjust the intensity for cleaning your suede. The nylon bristles are flexible enough to fluff up the suede's fibres and prevent them from becoming shiny. The brass bristles are made for more intense cleaning and for removing stains.
Use this deluxe brass brush primarily for removing stains from specific areas of the suede whenever its fibres become flat, shiny or dark. When the suede is slightly soiled, use light pressure to allow only the nylon bristles to remove the dust and bring back a uniform and silky look to the suede. For stubborn stains, engage the brass bristles at the centre of the brush's head by applying more presure to your brush stroke. The two types of bristles have been placed together on the brush to allow you greater control and more precision in determining the intensity of cleaning needed for your suede. Although the flexibility of the brass bristles protects against any sort of damage, the brush may alter the appearance of the suede if used too vigorously. The brush should therefore be used for stubborn stains and not for daily suede care.
The deluxe brass brush can be cleaned with warm soapy water.
Length:
Width:
Weight:
Height:
Colour: Reddish brown
Material: Bubinga wood, nylon and brass bristles
Country of origin:
Your Shoemaker
His Advice
Personalized advice
Similar product suggestions
Approvals
Usage advice
Related products
Order tracking