Recruitment: Shop Manager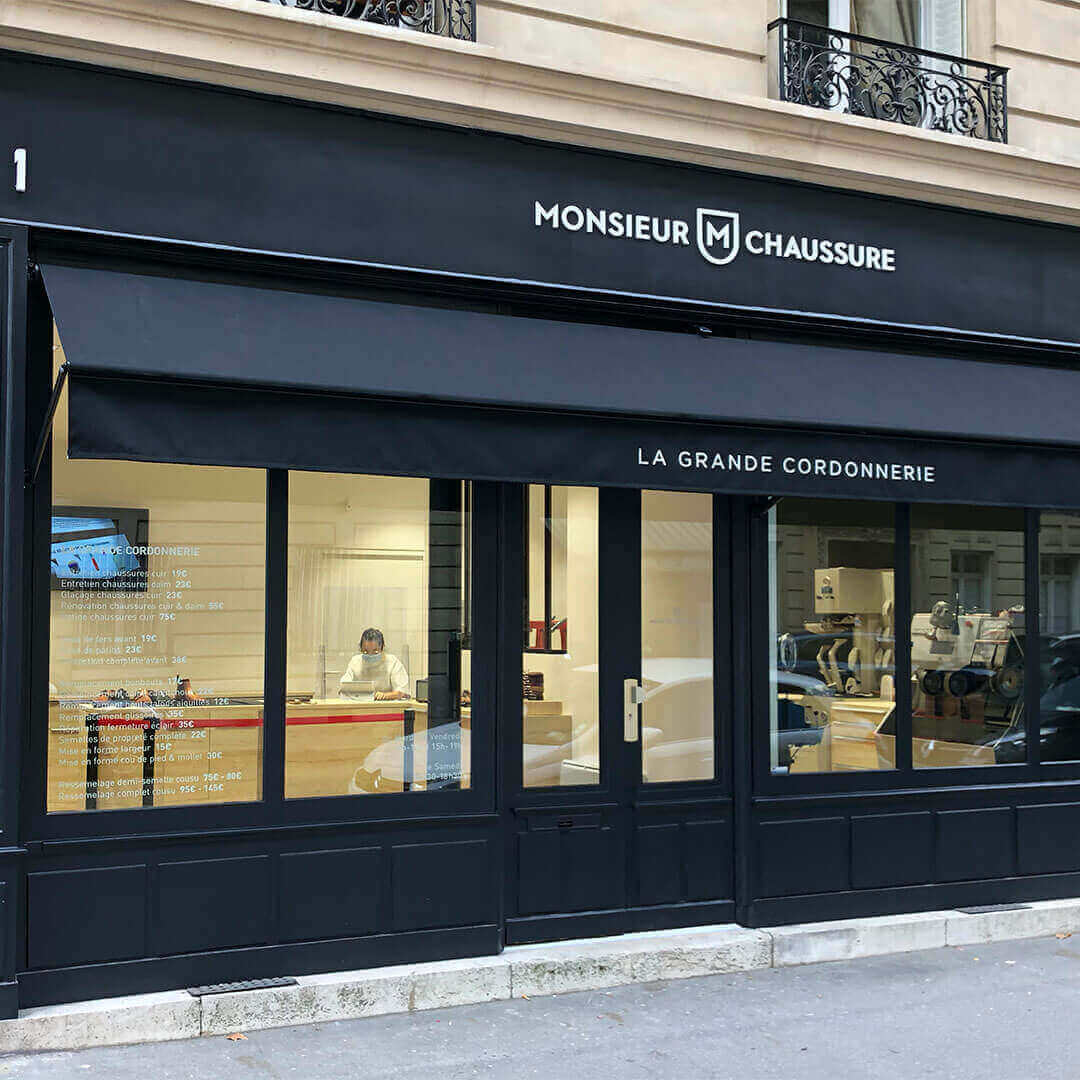 The sales team is growing: we are looking for someone who is passionate about shoes and sales!
After a stint at Printemps Haussmann, then rue de Miromesnil, Monsieur Chaussure now offers its services at Place Breteuil and Place des Ternes in the 15th and 17th arrondissements of Paris respectively.
Return - Jobs
This advice file reads in
10min
WHO WE ARE?
Monsieur Chaussure has been the French leader in the online shoe and leather goods market for several years. Six years ago, it began developing a network of specialised shops offering a wide range of shoe care, shoe repair and personalisation services in addition to the products available for sale.
WHAT WE WANT
Our aspiration: is to become the French leader in shoe care by becoming your ally in preserving your shoes, your leather goods, and several other everyday sectors.

Our mission: since 2012, Monsieur Chassure wants to democratize maintenance and promote it like re-purchasing.
HOW?
1. By making the world of maintenance accessible through kits created by experts in each sector combined with explanatory videos
2. By adapting to the new consumption habits and needs of our customers by opening up to new markets.
3. By inventing new and more efficient products at fair prices.

Today, in order to strengthen our team and meet the ever-increasing demands of our customers, we are looking for a lover of beautiful shoes who would like to participate in the development of the boutique in the 15th arrondissement.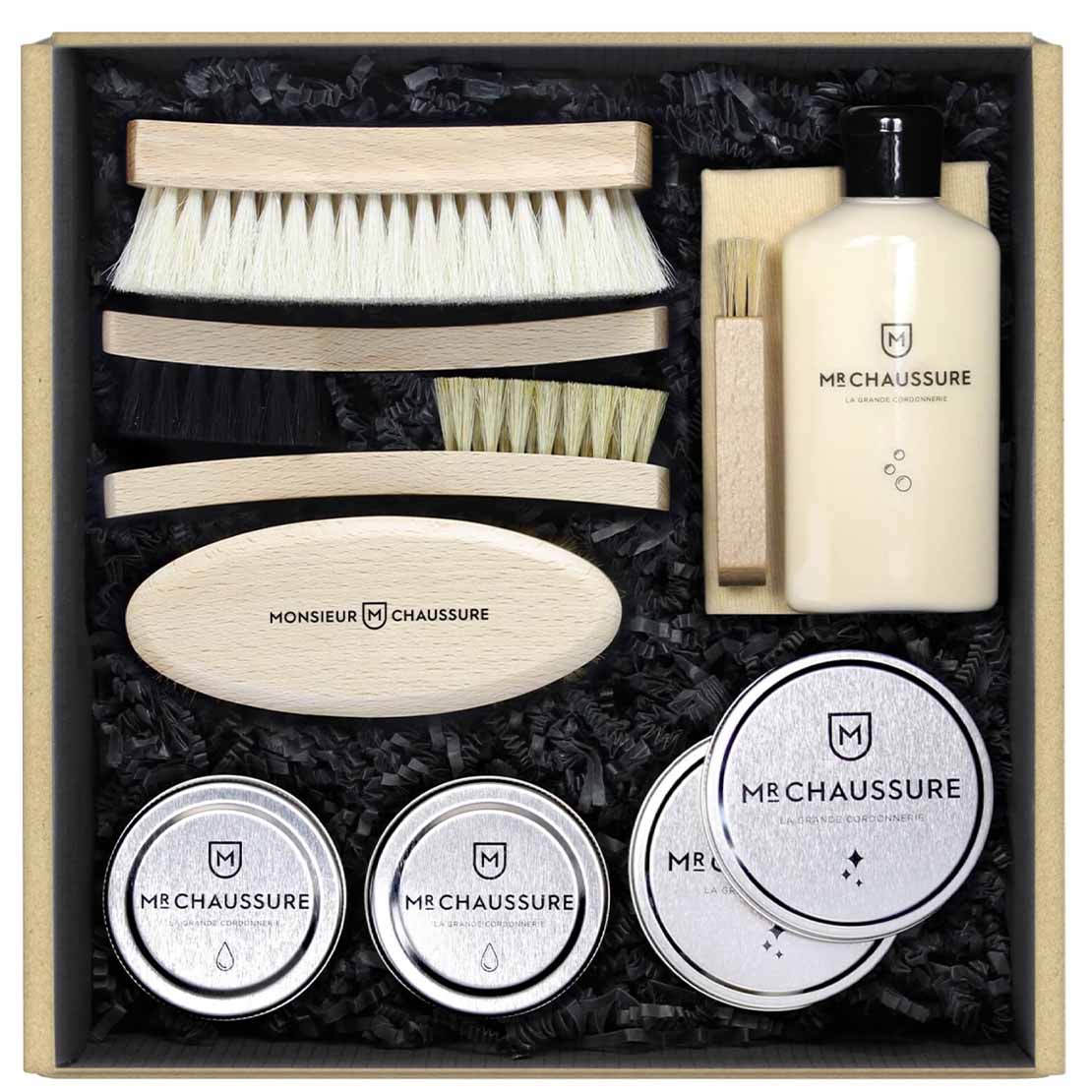 JOB CONTEXT
With the support of the company's founder and in collaboration with the workshop manager, the web manager, and the communication manager, you will manage the shop at 1 rue César Franck in Paris.

Your main missions are the following and may evolve over time:

1/ Sales and advice:
- Animation, advice, sales, customer loyalty, and performance monitoring
- Opening and closing of the sales outlet

2/ Managing an activity:
- Implementing action plans to develop business and performance (turnover, customer experience, and loyalty) in line with the company's vision and strategy
- Communicating and applying the company's processes to ensure that the shops are well run

3/ Operational tasks:

- Ensure optimized stock management: supplies, reception, and control of deliveries, organization of storage space, computerized monitoring of stocks, carrying out inventories
- Carry out merchandising and window displays, in accordance with the recommendations
- Answering our customers' questions via our online tool
- Controlling cash register operations and making bank deposits
YOUR PROFILE
You enjoy putting your skills and talents at the service of a team dedicated to a single objective: a unique and top-notch customer experience! You are passionate about shoes and shoe care, but you are also sensitive to craftsmanship and shoe repair would be a plus.

The Monsieur Chaussure brand has been distinguished since its creation by its technical expertise in the care and renovation of shoes, sneakers and leather goods. It is for this in-depth knowledge that our customers return and appreciate our work.

Conquered by our universe, you adhere to our mission: to demystify the care industry and promote maintenance and renovation like re-purchasing.

Dynamic, autonomous, you have an excellent sense of organization, you like teamwork, the multi-faceted role of sales advisor at Monsieur Chaussure is made for you!
Monsieur Chaussure's advantages
1. OUR VALUES

Innovation: to make our products accessible to all, whether through ease of use or through the development of ever more effective and environmentally friendly formulas.

Desire to have an impact: to accompany the change in habits to establish maintenance and repair as the first reflex before re-purchasing.

Open-minded: be inspired by the world, by great successes to always learn and progress.



2. THE ATMOSPHERE IN OUR PREMISES

The opportunity to work in a human-sized, very ambitious and fast-growing company in an exciting and fast-changing world!

Join a dynamic team with the desire to always progress!

A full day's work every day, never a dull moment!

Be at the head of a division and write its history.

Onboarding to help you take up your position: Mister Shoe will no longer have any secrets for you!
CONDITIONS
Job start: As soon as possible

Type of contract: Permanent contract

Remuneration: from 2 000 euros gross per month

The shop: 1 rue César Franck - 75015 Paris
JOB INTERVIEW PROCESS
3 steps:

1. First 30-minute interview with Constantin, the shop manager

2. Second interview with Charles, the founder of Monsieur Chaussure
and meeting with the team

3. Informal meeting on the terrace to get to know the team better
with the team in place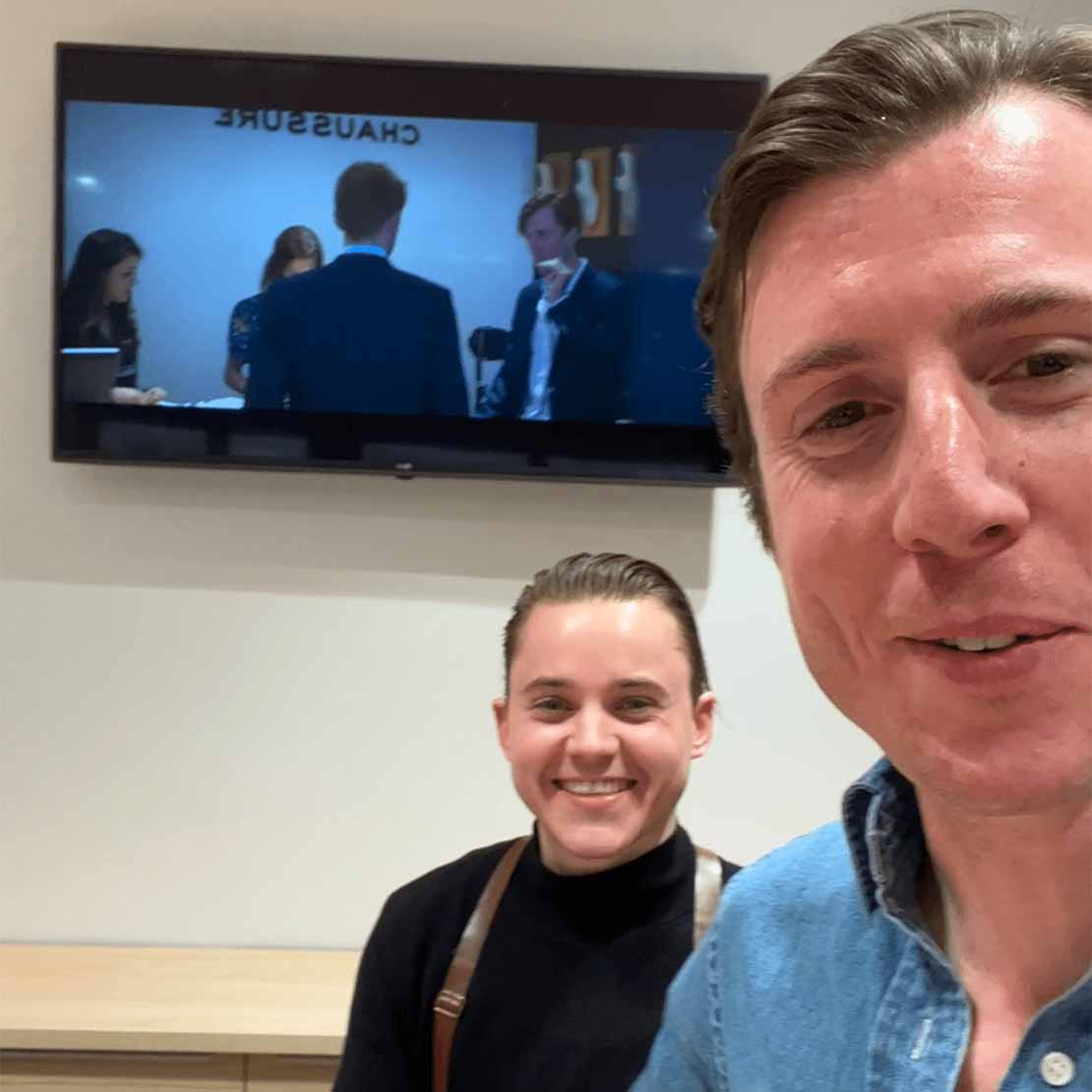 JOIN THE TEAM
Beyond technical skills in the field of sales, we are looking for a real enthusiast, a personality who will work with the Monsieur Chaussure team to develop the shop!

Let's meet and start your new adventure at Monsieur Chaussure together!