De Lauré or simply high quality shoes with a customised patina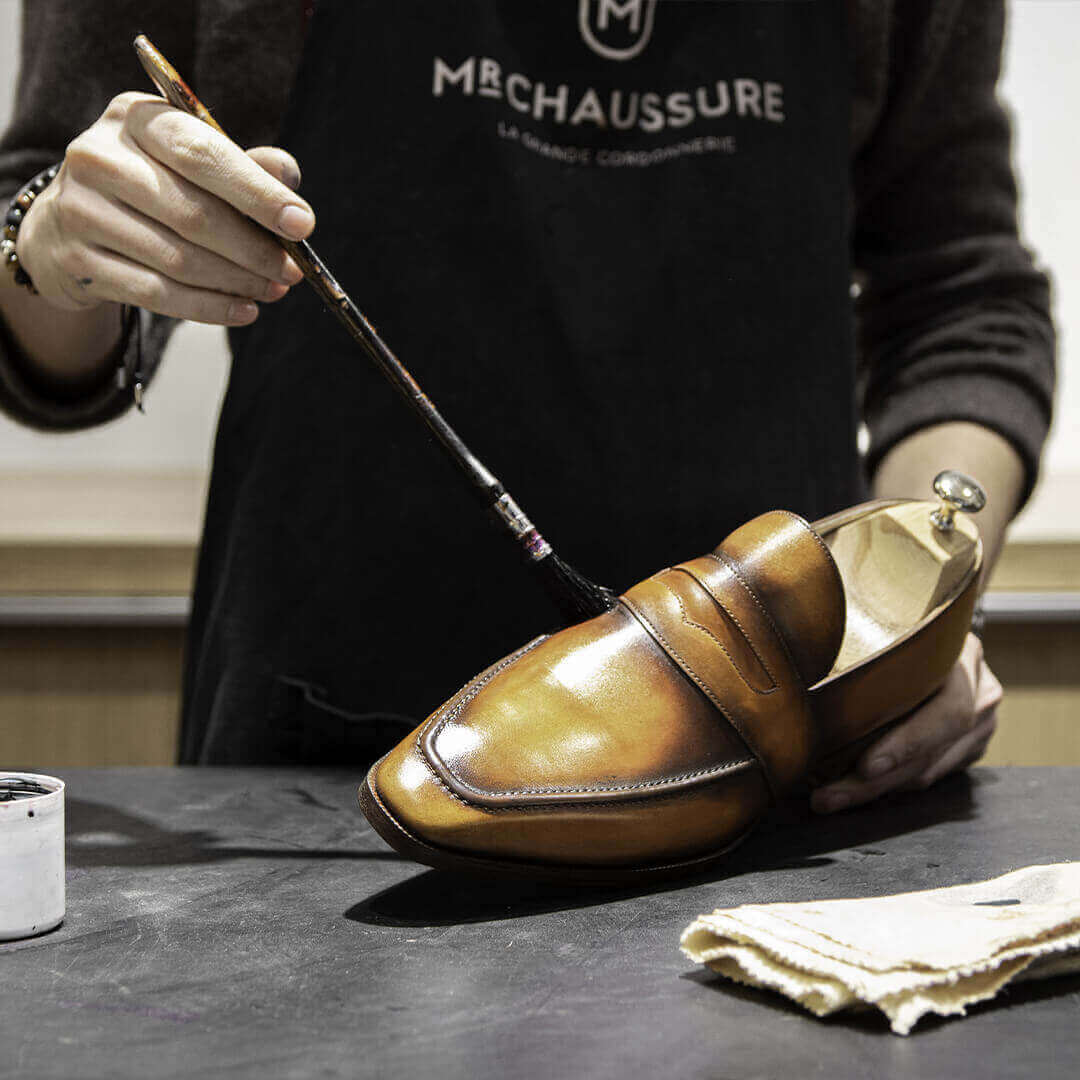 Discover the adventure of the creation of De Lauré and the first models.
Who has never dreamed of designing or customising his own shoes, with a slight creative touch, and a nice value for money? De Lauré got the message quite early on, and decided to launch this original project.
Return - Partners
This advice file reads in
5min
The brand has managed to combine comfort and elegance.
Moreover, many hours of work have been necessary to perfectly design unique and comfortable footwear and offer a shoe that better suits your feet. De Lauré offers chic and timeless patterns such as Oxfords, derby shoes, monk shoes, whole-cut shoes, as well as loafers.

The shoes have a refined and modern design thanks to their Blake stitch. The designs are based on pure and harmonious lines with a chisel toe that gives you a slim figure.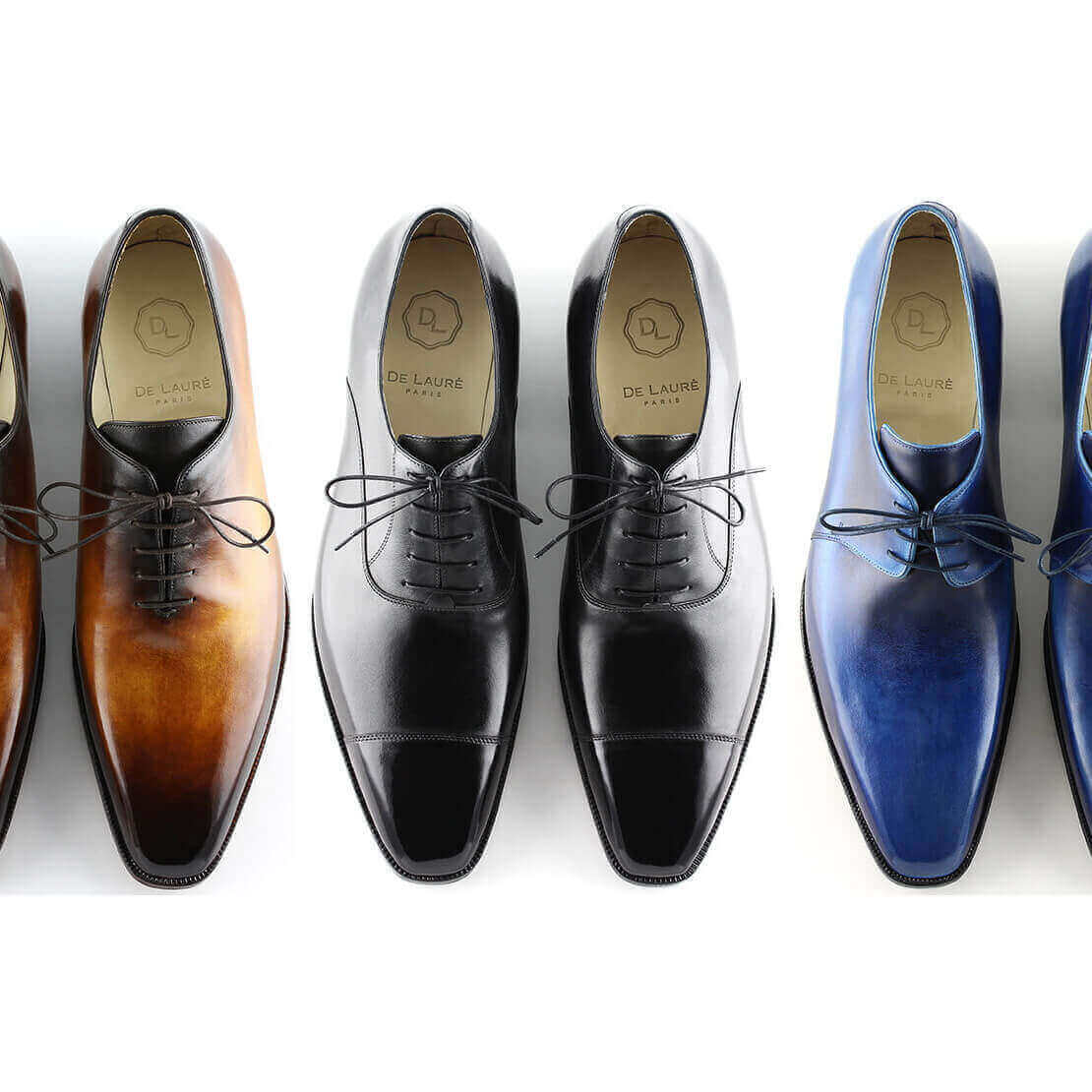 Manufacturing
All made in France, the brand has developed the shoes in a box of calf leather that comes from a tannery in Puy, France, that also provides important names in the leather industry. Having undergone different tannings, the leather has a smooth finish for a flawless surface and high-quality patina.

The quality of the line emphasizes the manufacturing stages from choosing the leather, tanning, cutting, assembly, finishing touches, and finally, the patina.

Everything has been elaborated meticulously, and most of the steps are handmade. The brand wants to preserve handicrafts, as well as the professional quality of the shoemaker. Finally, the dyes of the patinas come from a craftsman based in the South of France who provides high pigmented products.
The art of patina
Buying De Lauré shoes is a unique shopping experience, as your shoes are custom-made. The first step is choosing the pattern, as the brand offers five different designs. The shoes are timeless and can be worn on every occasion, and by all generations. Once you try and choose your design, you can then customize your raw leather shoes.

This process allows you to develop your creativity and establish a dialogue with the shoemaker. Depending on your taste, wishes and desires, the shoemaker will give you color samples with different shades tested on that same leather, allowing you to better view the results.

Many color combinations can be applied to the shoe such as the Havana patina which reminds us of a cigar's wrapper with its ochre and brown shades, or the Arctic patina, full of various rich blue shades. After the testing phase, the shoemaker shows his real talent by giving you a unique patina.
Patina shoes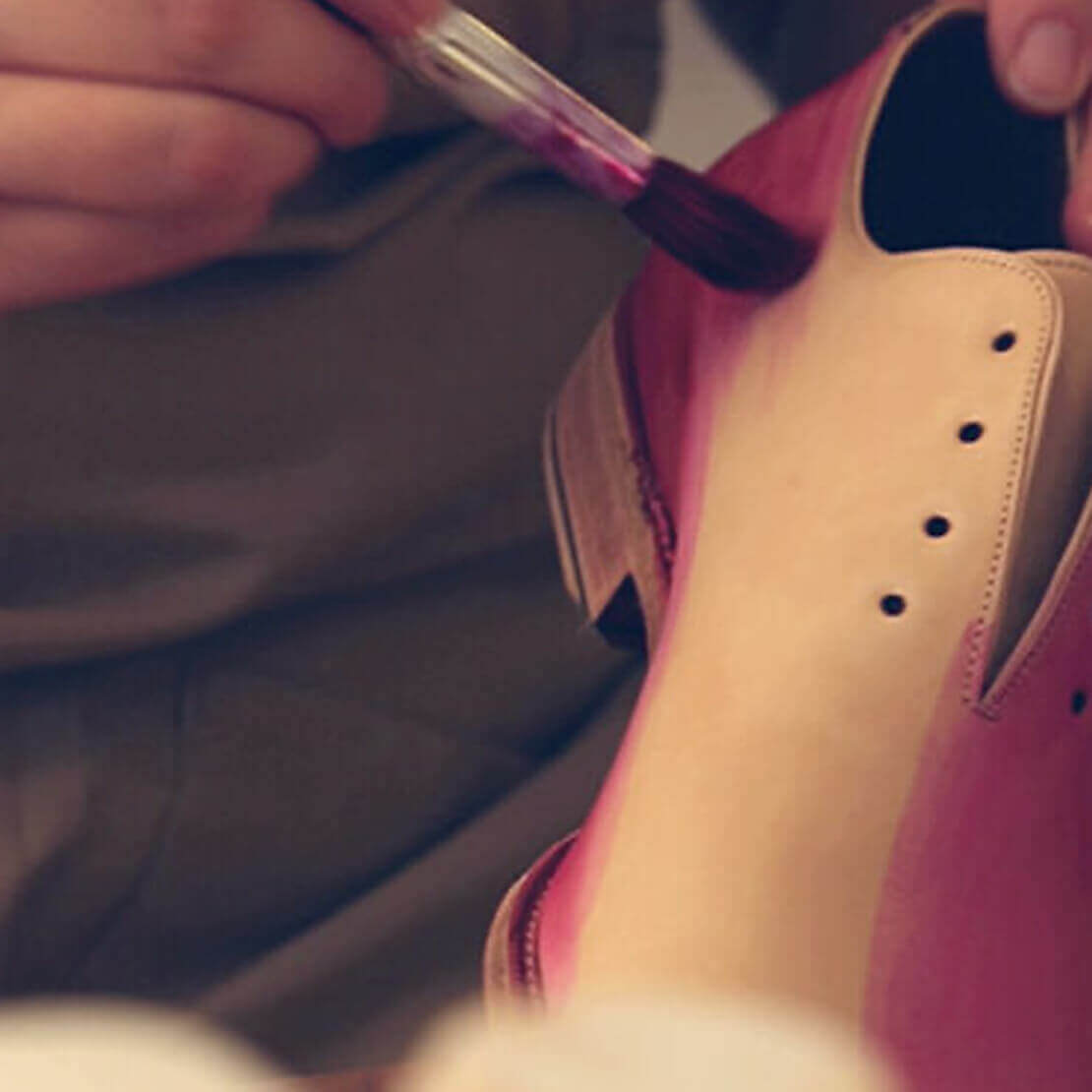 Where could you bue them?
The ultimate step of the experience is the initiation to the shoe care ritual that Monsieur Chaussure enjoys sharing with you when coming back to pick up your shoes. This routine allows you to embellish your patina over time, moreover, to give your shoes a longer lifespan.

You can as of now discover the different shoe patterns and patinas on the De Lauré website where you can share your experience on the Wall of Shoes: www.delaure.fr

You can also come and discover the shoes at the Monsieur Chaussure store located at:
1 Rue César Franck
75015 Paris

Opening hours: From Tuesday to Friday: 10:00 a.m. to 7:45 p.m & Saturday 11:00 a.m to 7/45 p.m

+33 9 51 64 29 86