Your wedding basics with Monsieur Chaussure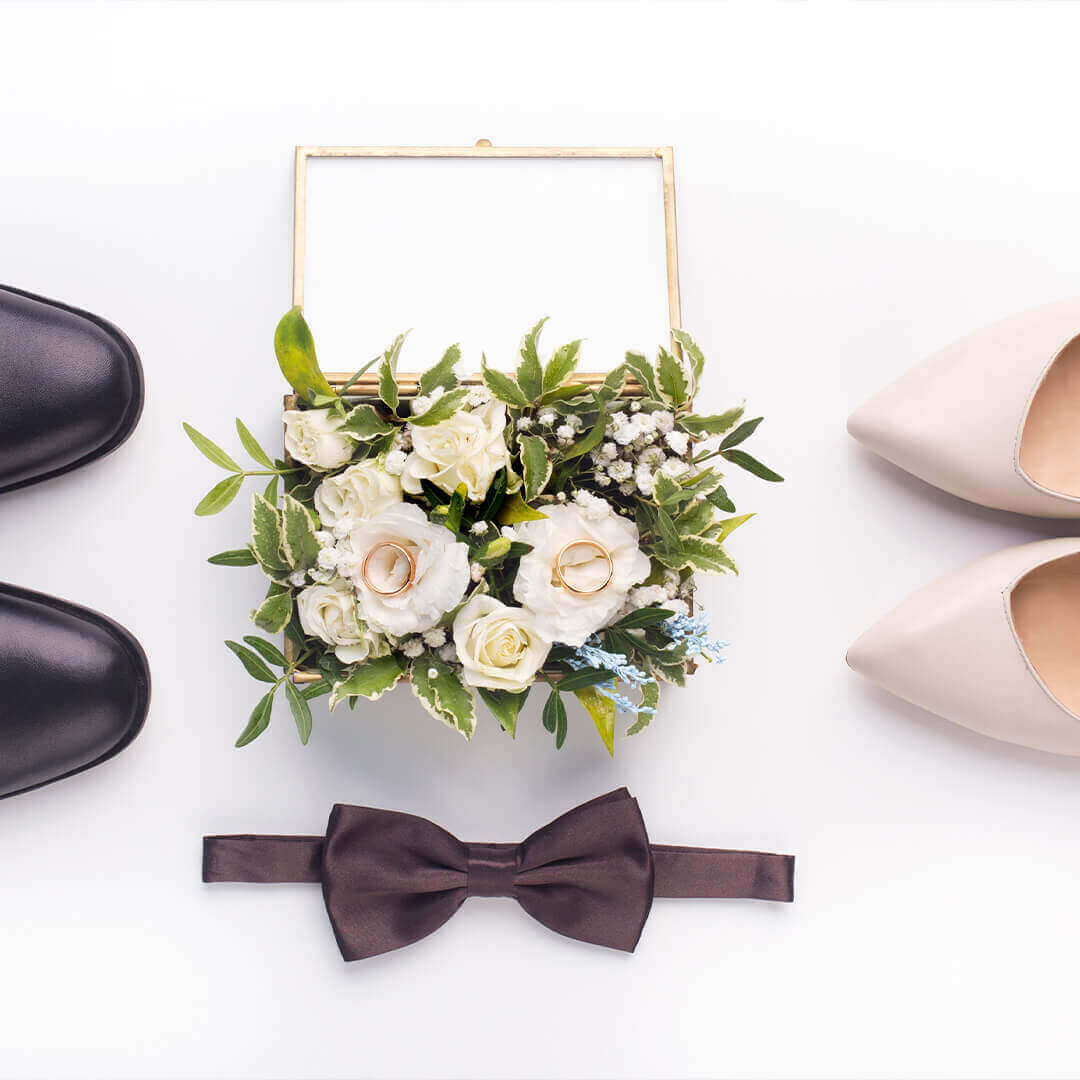 Summer is with no doubt wedding season
And since the sun is shining, the birds singing, the shoulders uncovering, and party celebrations going all night long, Monsieur Chaussure has decided to bring this little (and essential) guide for the best shape your feet could never ask for. But also, to make this special day, the best one of your life.
Return - Shoe guide
This advice file reads in
5min
For the bride
This first part is entirely dedicated to women since their uniform of the day imposes wearing high heels, whether they are the bride or a guest.

We recommend wearing anti-slip silicone insoles like the Disco Queen by Woly that will avoid the development of blisters or other inconveniences that can stop you from hitting the dance floor.
For the groom
We also highly encourage men to wear anti odour insoles such as the ones from Saphir that guarantee freshness and comfort. You can also simply deodorize your shoes. This is an important step in a wedding, especially if you're trying to shine on the dance floor.

Whether you are the groom, or just a guest, this step is necessary as it freshens up your feet and neutralises bad perspiration odours. It would be a shame if the bride passes out on your wedding night because of your smelly feet!

In order to give some originality and colour to your outfit, shoe laces turn out to be perfect accessories for that. Whether they are black, red, or even petrol blue, they will certainly add some punch to your dress shoes.
And finally
The choice of the shoes is an important step for the finishing touch of the groom's attire. They bring elegance, comfort, and originality. Whether you choose a pair of Oxfords, derby shoes, monk shoes, or even chukkas, we highly recommend to take care of your shoes and respect their care ritual in order to give them a brilliant shine.

The Saphir deluxe shoe polishes give intense results. Finally, the glossing technique known in French as "galaçage" will be the perfect finishing touch to your footwear on that special day.

We definitely say YES to Monsieur Chaussure's advice.