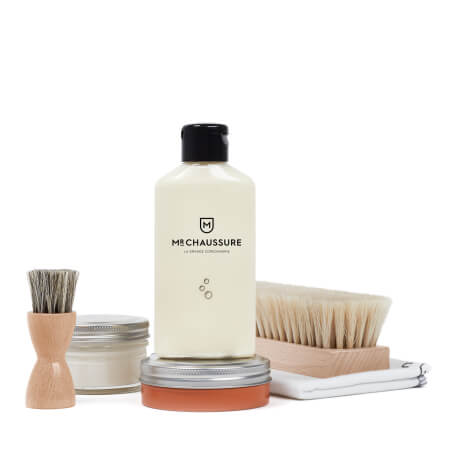  
Leather Shoe Care Starter Kit
Designed by our product team to help you discover the world of leather care by bringing together all the essential products to start taking care of your shoes. Products made in France with respect to traditional know-how.
Details
This product is
Tested . Checked . Approved
7 products in this kit.
Kit composed by our workshops so you don't forget anything! Find here the care products and accessories that make up this kit.
How to use this product.
It brings together all the compatible products to dust, clean, nourish and shine your smooth leather shoes, whether they are men's shoes or boots. It is the essential kit to start discovering the pleasure of the shoe care ritual. The selected products are suitable for all shoe colours to make learning easier.

For beginners, we recommend that you do the first care session in parallel with the video to guide you.

For a maintenance as in a workshop, the Monsieur Chaussure shoemakers advise to dust your shoes with a scraper.
You will find in the kit:

- Carnauba wax cleaning milk to remove dirt and old shoe polish.
- The colourless shoe polish cream which adapts to all shoe colors to nourish and prevent the leather from drying out.
- The yellow shoe polish paste to bring shine as on the first day.
- The chamois to apply the cleaning milk gently on the whole surface of the shoe.
- The shaving brush to apply the cream and the polishing paste with precision.
- The polishing brush to activate the polishing paste and make the shoe shine.

Keep the products in a case or box to protect them from heat and humidity.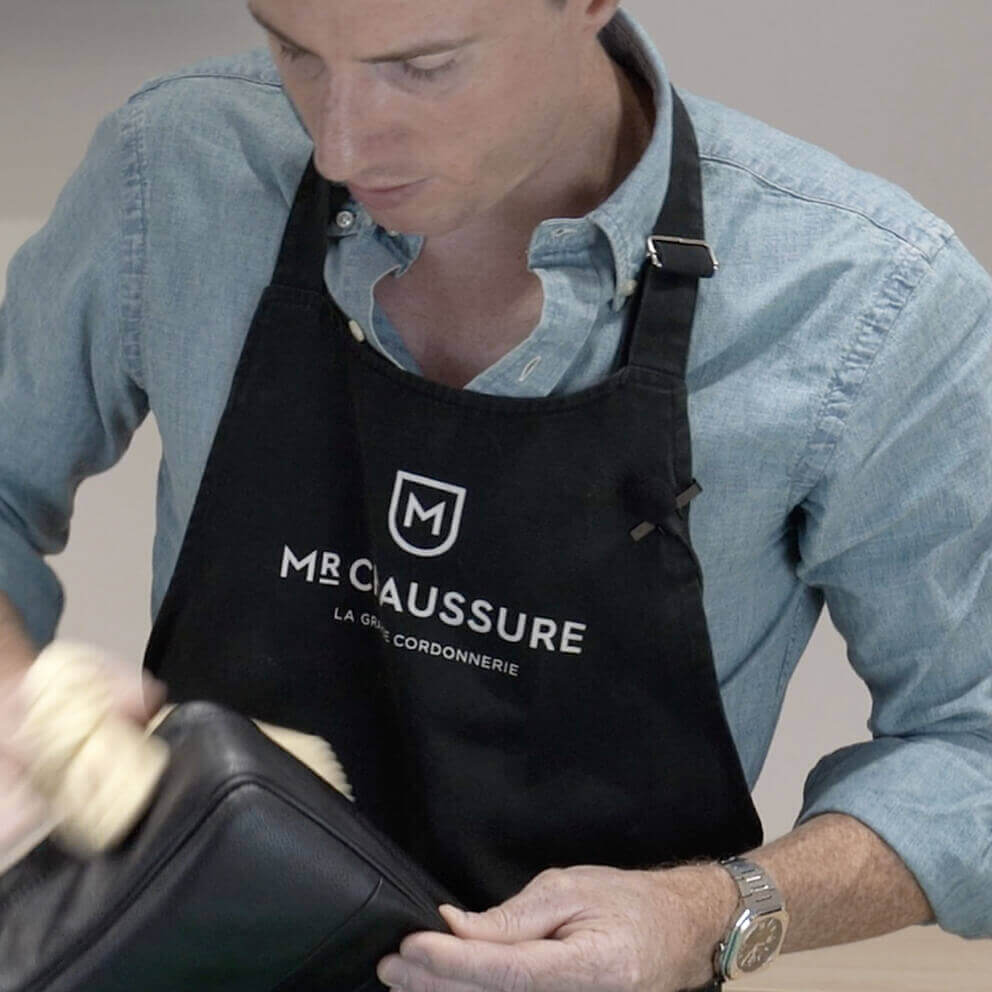 Details.
Find all the details for the product:
Leather Shoe Care Starter Kit.
For more information on the use of this product you can consult the associated tutorials
Colour range :

All Colours

Category :

Shoe Care Kits

Materials :

Leather

Use :

Kit / Multiple

Quick Access :

The Workers' Choice

Weight :

0,605 g

Length :

16 cm

Width :

16 cm

Height :

7 cm