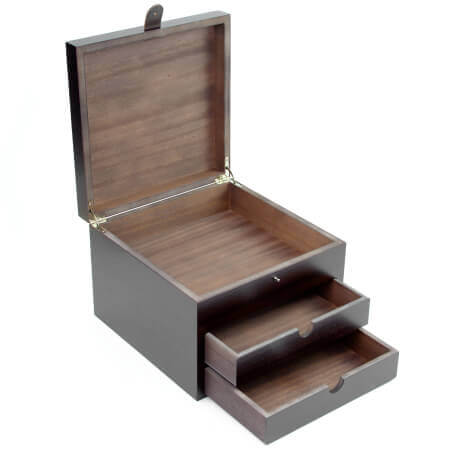  
Groom Shoe Shine Box
Has a large storage capacity to hold all your shoe care products, from pots to brushes. It is highly appreciated by shoe care enthusiasts for its storage space and its elegance thanks to the mahogany.
Details
This product is
Tested . Checked . Approved
Description.
The box is divided into 3 compartments, allowing you to store your cleaning products by category, whether for leather or suede or both.

To keep your products well organised, the main compartment is for your favourite products and those you use regularly. The other two drawers can be used to store your brushes or creams.

The magnetic closure of the drawers allows a better conservation of the products, protected from the sun and humidity.

To maintain your box and keep it as shiny as the first day, we advise you to regularly use a micro-fibre cloth to remove dust.

Width: 29cm
Height: 21cm
Depth: 29cm
Weight: 3.9kg
Colour: Dark brown
Material: Varnished mahogany
Fasteners: Leather/magnets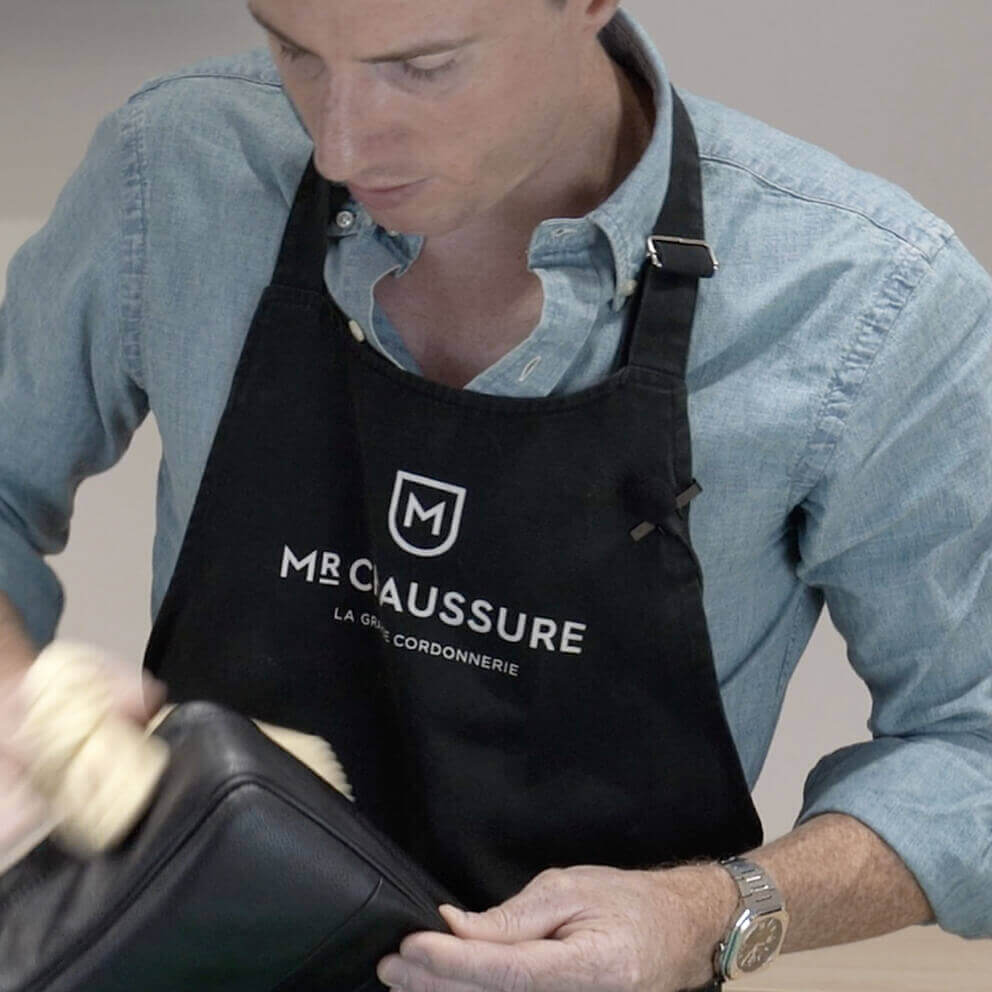 1 review / 1 star
The rating for this product is 1 out of 5 stars.
We collected nearly 1 reviews from verified buyers.
Graham L.
Verified buyer
Dundee, Jan 15 2020
Damaged Box
The box came with a chip on it the only response was to return it which I could not do as I was out of the country.Customer service totally inflexible I shall not buy another item from this company.
Dear customer, our after-sales service offers you an exchange of this box at no additional cost by sending you a return slip. Unfortunately, we cannot offer you a better solution.
Answer Monsieur Chaussure
Details.
Find all the details for the product:
Groom Shoe Shine Box.
For more information on the use of this product you can consult the associated tutorials
Category :

Shoe Shine Boxes

Type :

Kits

Products included :

Empty