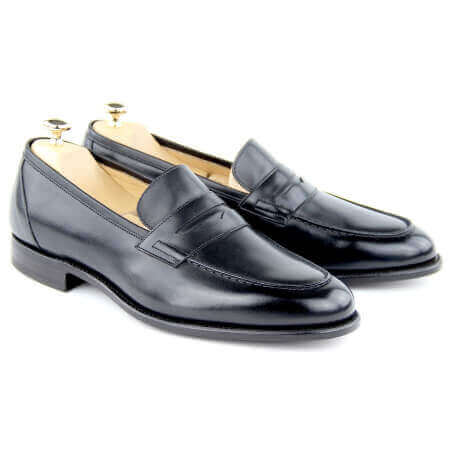  
Loafers Shoes MC01 - Phantom
This shoe is designed to last thanks to its GoodYear construction made in the Carlos Santos workshops. It is also very comfortable due to the slow tanning of the soles. Our founder and our team have adopted this pair on a daily basis.
Details
This product is
Tested . Checked . Approved
You may also like.
Here are our recommendations that you may need in addition to this product to ensure optimal results.
Description.
Or rather, how to store them?

First of all, the most important thing is to think about protecting your new pair, thus avoiding any risk of damage that could lead you to a shoe repair shop in the first few weeks. Complete protection remains the best option in terms of lifespan. The iron is recessed at Monsieur Chaussure, so it doesn't make any annoying noises. The second step and not the least, keep your pair in shape! For this, opt for a pair of shoe trees. The shoe trees limit the accentuation of the creases of steps and absorb the moisture accumulated in your shoes during the day. Finally, the last of the steps, the interview.

Regular maintenance of your pair will keep it in perfect condition for many years, for this we have developed various leather kits providing you with the essential products for maintenance.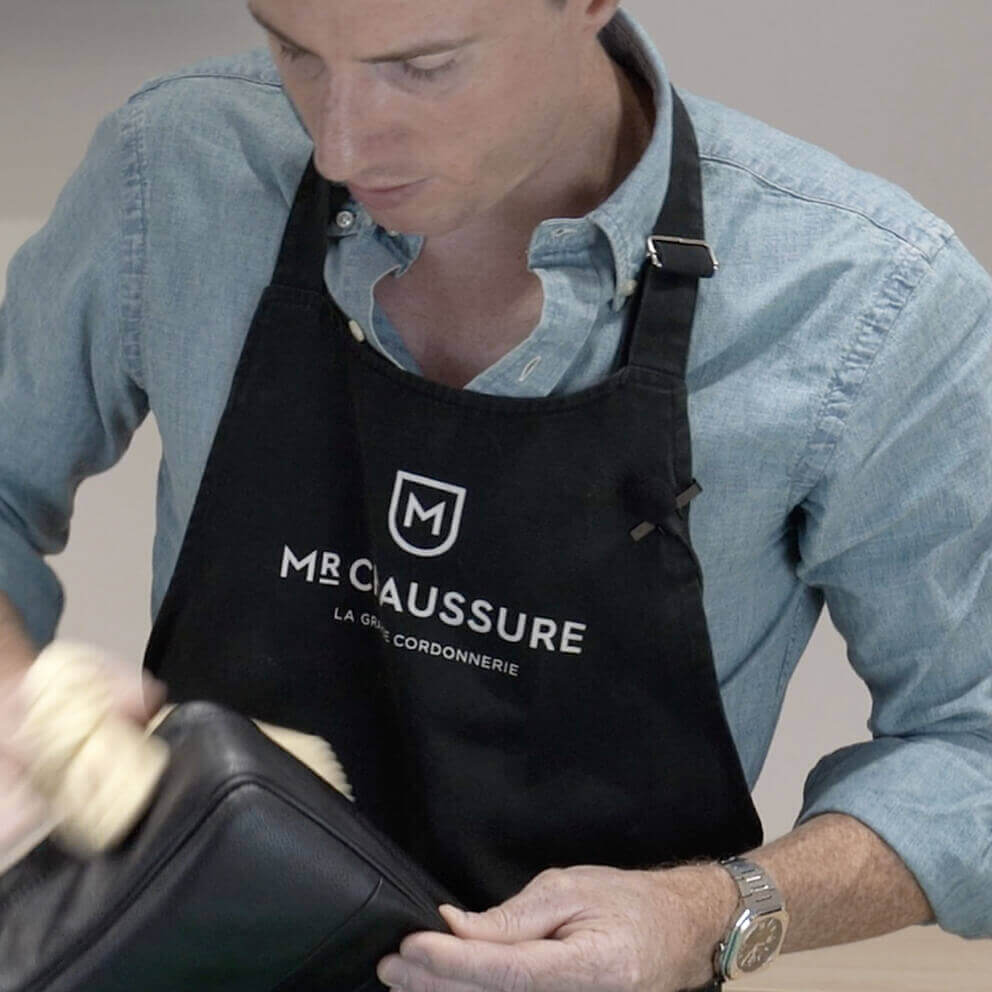 Details.
Find all the details for the product:
Loafers Shoes MC01 - Phantom.
For more information on the use of this product you can consult the associated tutorials
Colour range :

Black / Grey

Category :

Men's Shoes

Sole :

Cuir

Manufacturing :

Goodyear