Introducing our men's socks ranges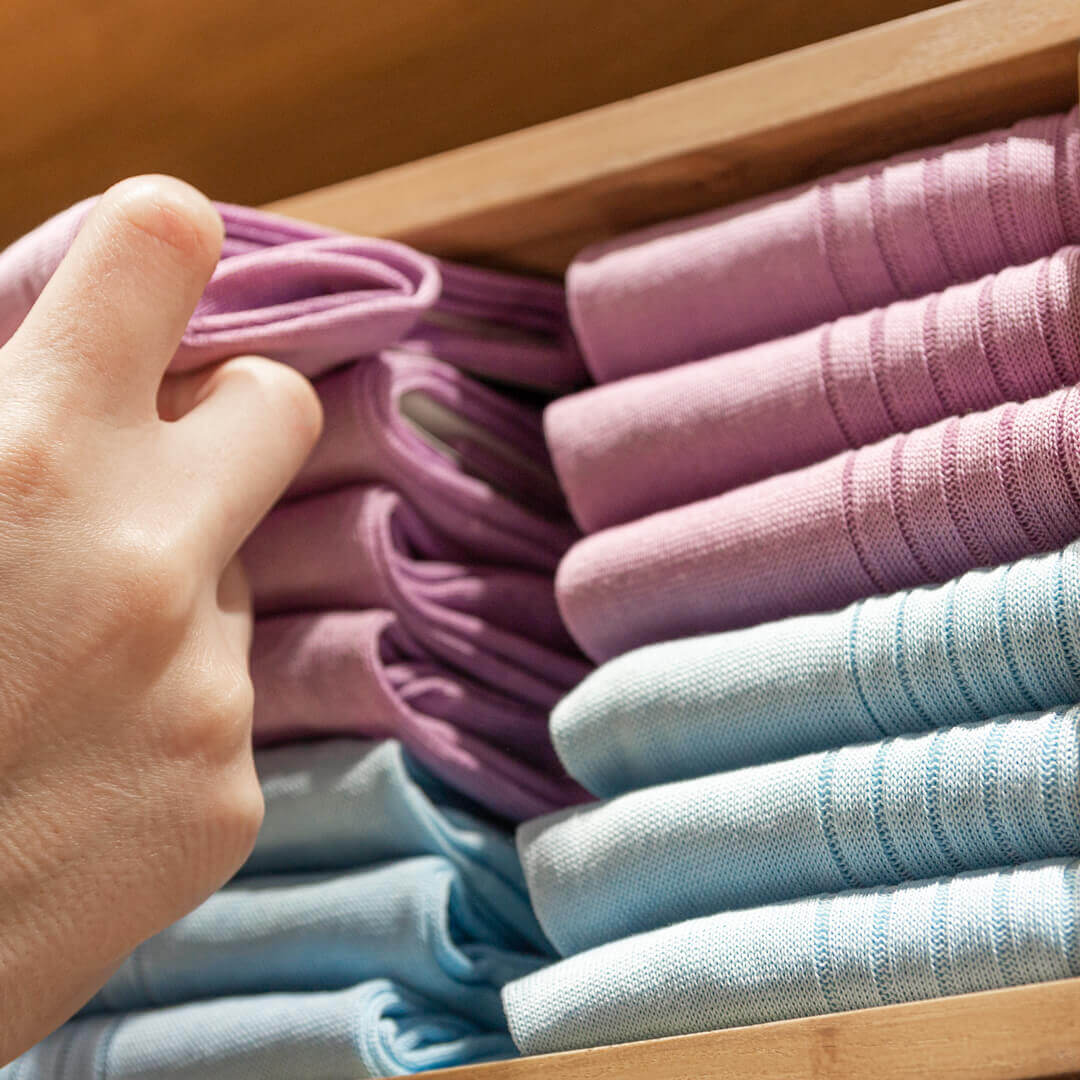 This advice file reads in
3 min
Choosing the right socks in the morning
Choosing socks is always a delicate moment when it comes to finishing off your shoes. Monsieur Chaussure offers a wide range of socks for men. Socks keep your feet cool in summer and warm in winter, just like wool socks.

Our range includes short socks, knee-high socks and knee-high socks. We only offer socks made from cotton fibre for the best quality.

A wide range of colours, including white socks, is available to add colour to your wardrobe. We'll give you your 7th pair of socks for free. This offer allows you to make your own customised weekly sock set. You fill it with the colours and styles that suit you.

What's more, the men's socks on offer are suitable for all seasons, winter or summer.
See men socks
Monsieur Chaussure's seamless Scottish socks
The socks are made in France from cotton processed into very high quality Scottish yarn.

To make its first collection of socks, our team turned to a French heritage factory. This choice was motivated by the desire to promote French know-how and innovation. Thanks to this alliance, we've been able to offer yarn socks from Scotland for years.

For the launch of our first range, we are offering 4 colours. Colours that our customers love, to complement both their everyday and evening outfits.

The seamless socks in our collection are designed to be comfortable to wear all day without discomfort. Each sock is hand-sewn one by one with great precision to make the seam invisible to the touch and when worn. The result is a sock with no seam at the toe. You feel like you're wearing invisible socks.

You can see how our socks are made on YouTube or directly on the product sheets. This is your chance to find out a little more about how socks are made.
See men socks by Monsieur Chaussure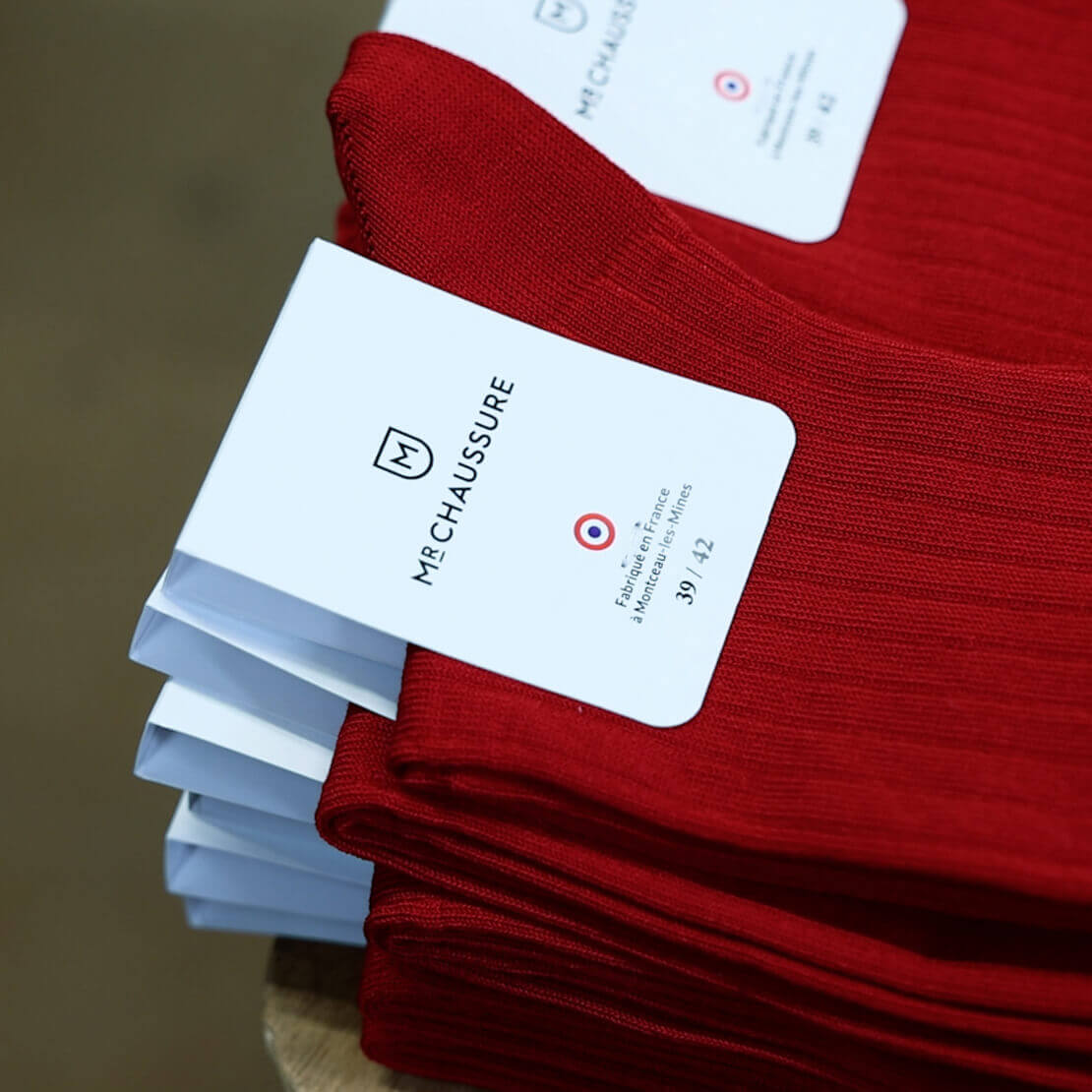 Our collection of flat socks
The flat socks offered by Monsieur Chaussure allow you to alternate with the other sock models on offer to vary your outfits.

Available in a range of colours, chubby men's socks add a touch of originality to your outfits. We recommend wearing them with your casual outfits to complete the look.
See flat ribbed socks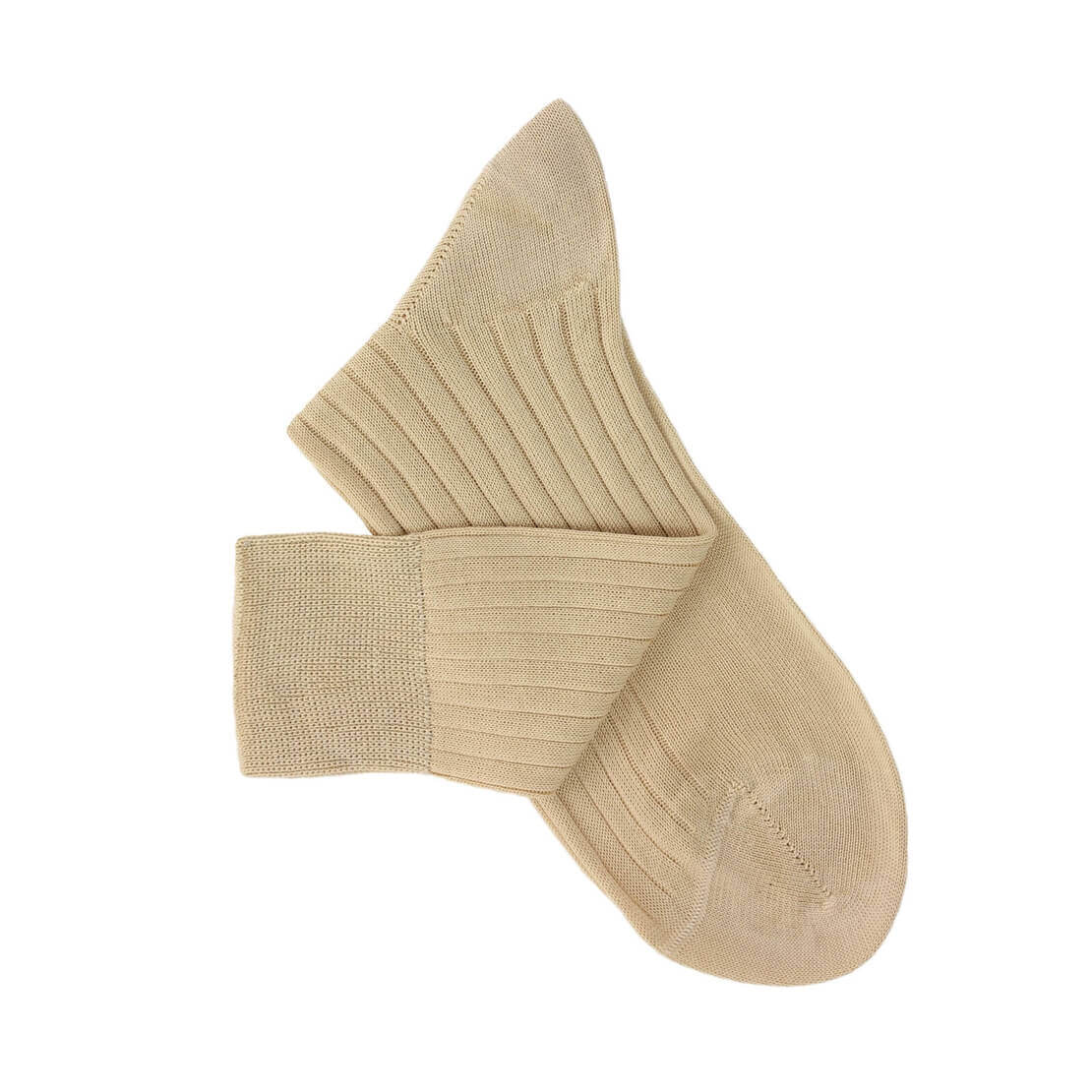 Our range of high knee socks
Our range of seamless knee-high socks for men includes knee-high socks. Knee-highs are long, high socks made with care from quality cotton in Europe.

These long, high socks combine comfort and elegance. They offer every man the chance to complete his look with a touch of style and refinement. They're perfect for wearing with suits, for example.

One of the major assets of these socks is the range of colours on offer. With no fewer than 15 unique colours to choose from, they'll suit every outfit and occasion.

Any outfit, including a business meeting, a smart evening out or a casual day out. Whether you opt for classic black, deep blue or a bolder shade, you'll find the perfect sock to complement your style.

What's more, European manufacturing quality ensures that our socks are durable and will stand the test of time. The cotton used is both soft and breathable, ensuring all-day comfort.

Monsieur Chaussure has succeeded in combining European know-how with a variety of colour choices, to offer every man high socks with no seams at the toe. The men's socks on offer meet his needs in terms of style, comfort and durability.
See kneh high socks for men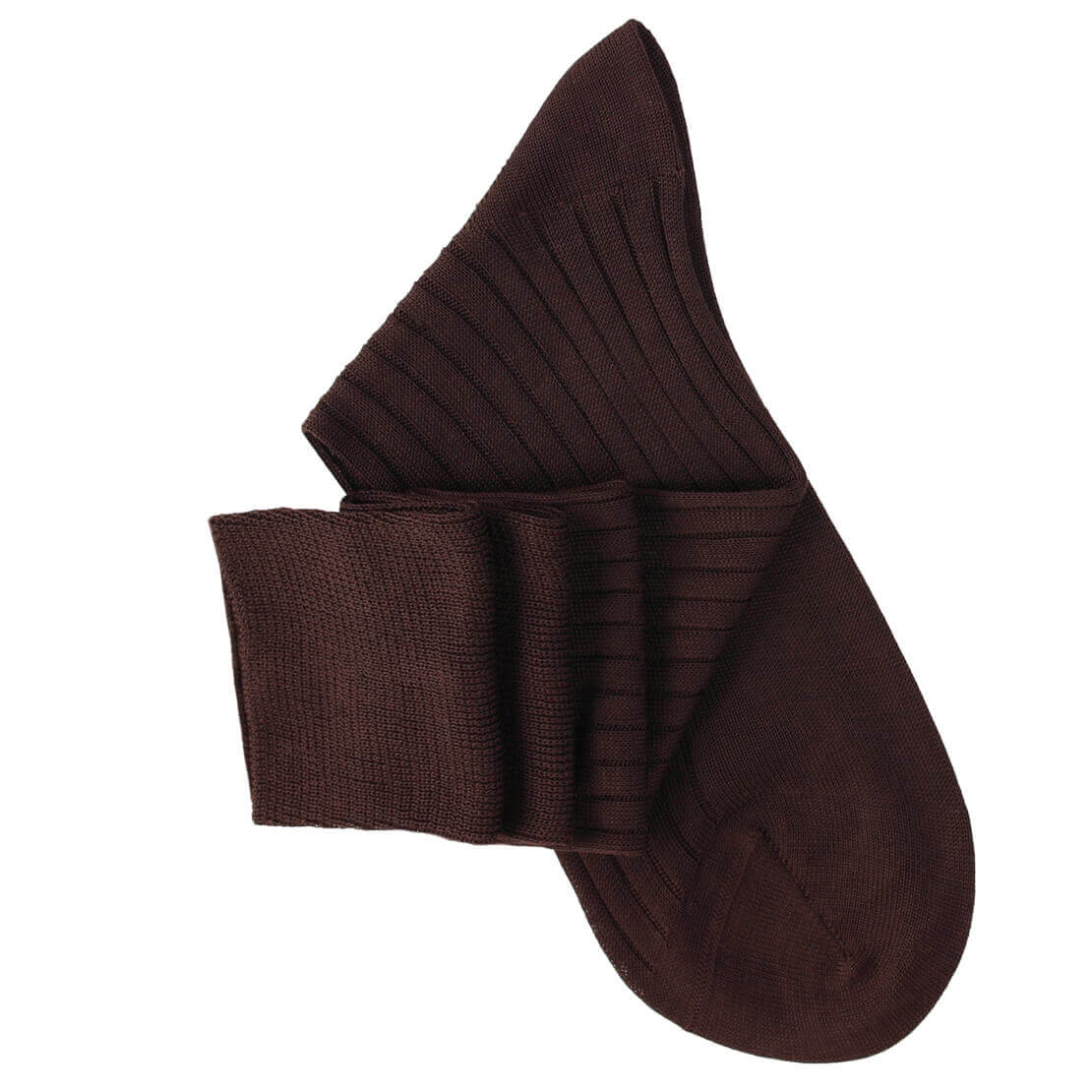 Our range of smooth socks for men
The high-low tartan socks are available in 18 colours. The 18 colours available cater for all styles, from the most conventional to the most original. Among the 18 colours, you'll find the classic white socks. A must-have for all your outfits.

The size of our smooth socks is mid-calf, unlike our selection of knee-highs. These are socks for everyday wear. They are made from tartan yarn from Egyptian cotton, so they are soft and comfortable to wear all day long. The choice of tartan yarn allows us to ensure that you won't feel your smooth socks when you're out and about.

Smooth socks stand the test of time and will stay with you for years thanks to a stitching process at the toe. This technique eliminates the seam between the tube and the toe of the sock. This technique provides comfort when you wear your smooth socks.
See men smooth socks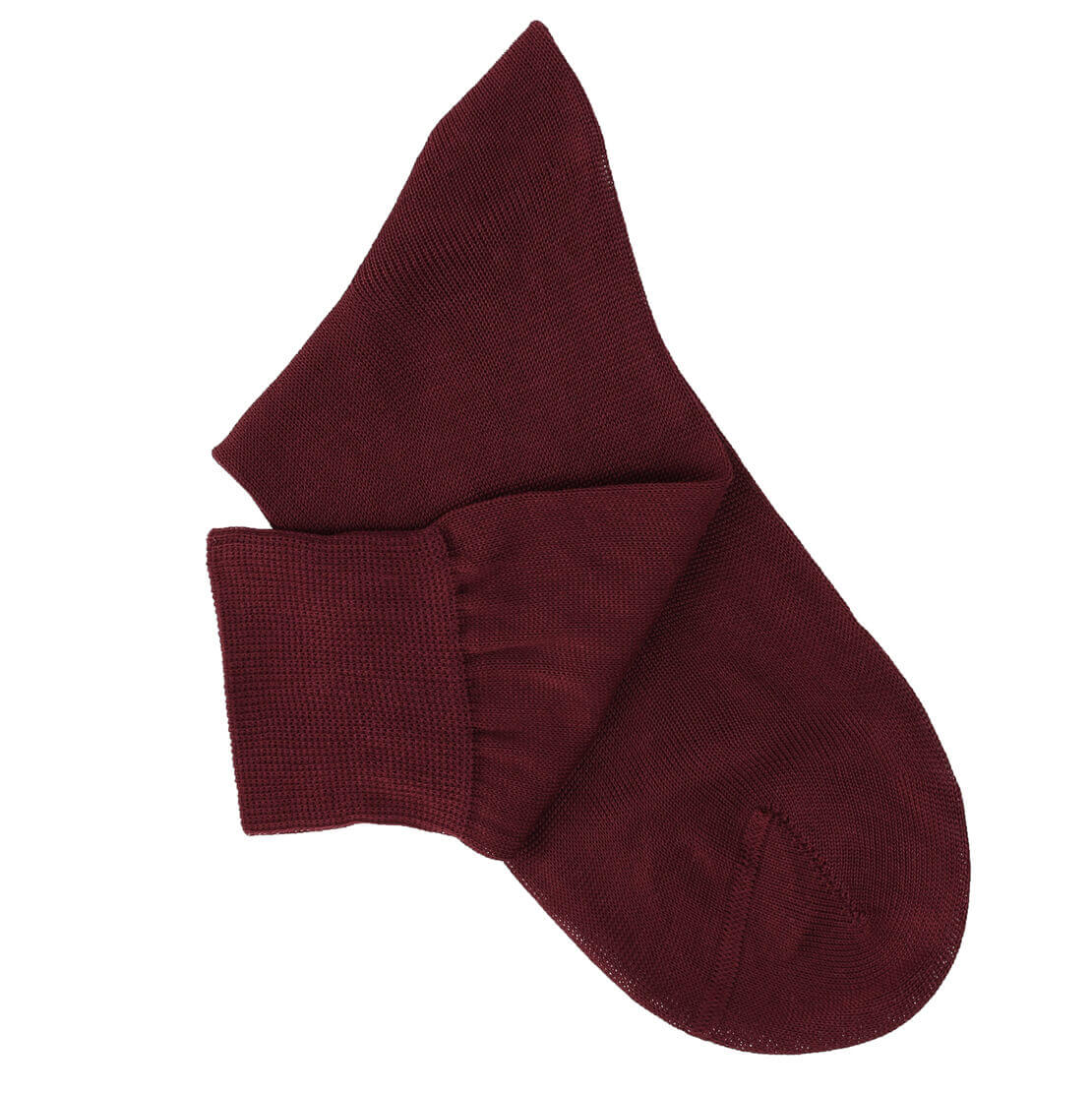 Products used.
Our users can't live without it! Find here the essential best-sellers, recommended by our community.