Guides & Advices
MasterClass
Shoes
This lesson shows you how to master the shoelace knot.
Tying shoelaces is the last step about lacing your fancy dress shoes.

We all know about the single knot that inconveniently comes undone during the day whether the less aesthetic double knot.

There is a dapper and more practical way to tie your shoes. It comes with an ingenious knot, which is very popular among shoe enthusiasts. It holds just like a double knot then releases easily like a single knot.

This tying method is perfect to avoid slippery lace to get tied and by this mean very appropriate for waxed round shoelaces.
Return - Guides & advices
See the products used
This advice file reads in
5min . 5 steps
THE TYING METHOD
1 - Start by crossing the laces and pulled them tight just like a regular lacing.

2 - Create a loop with one lace.

3 - Take the second lace and make a second loop just like a single knot.

4 - Wrap the second lace over the top again and put it through the centre for the second time.

5 - Pull them tight.

To untie the knot, pull both ends simultaneously.
Shoe laces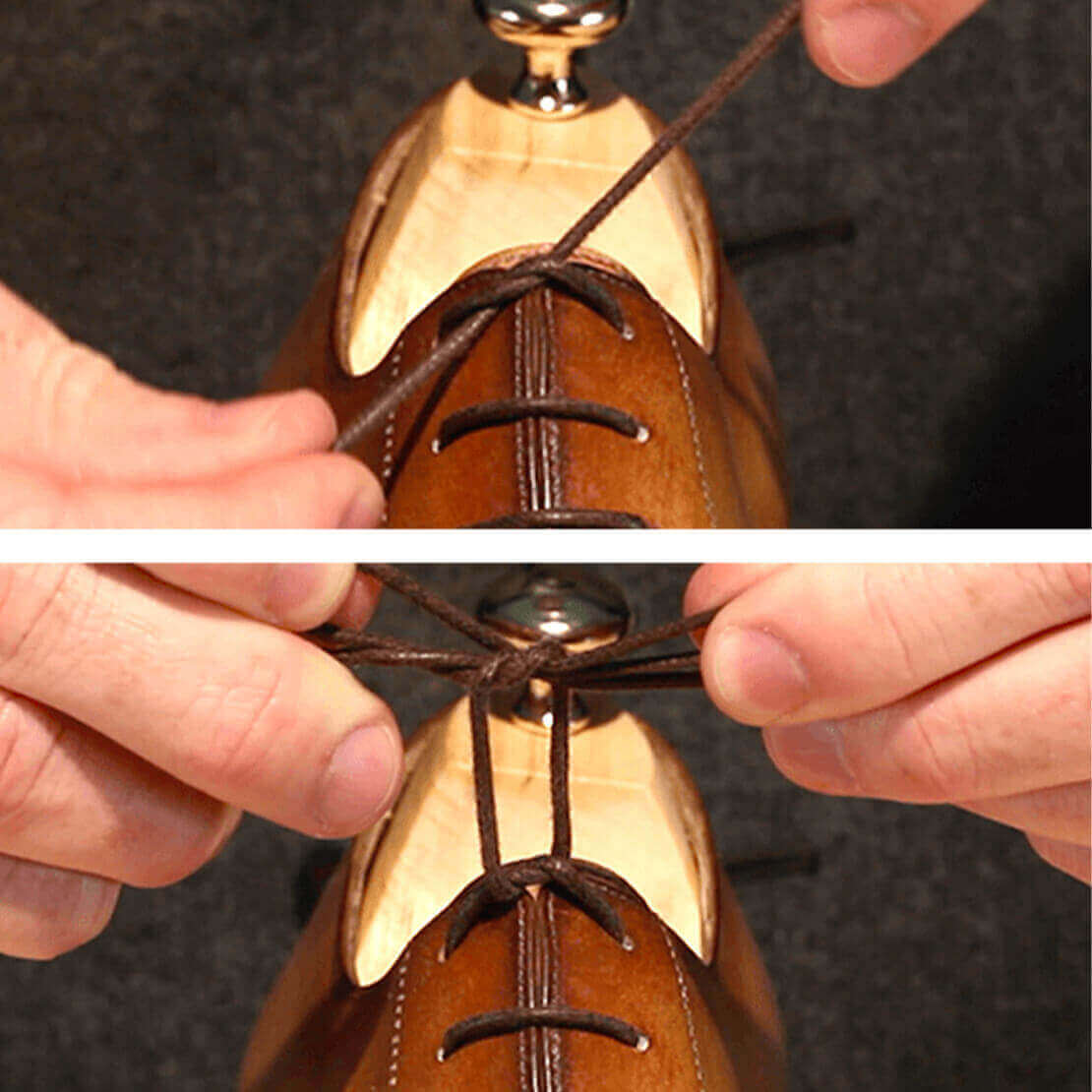 CONCLUSION
The result is a small knot that sits flat and straight across the top and comes undone only when you decide it to.
See the products used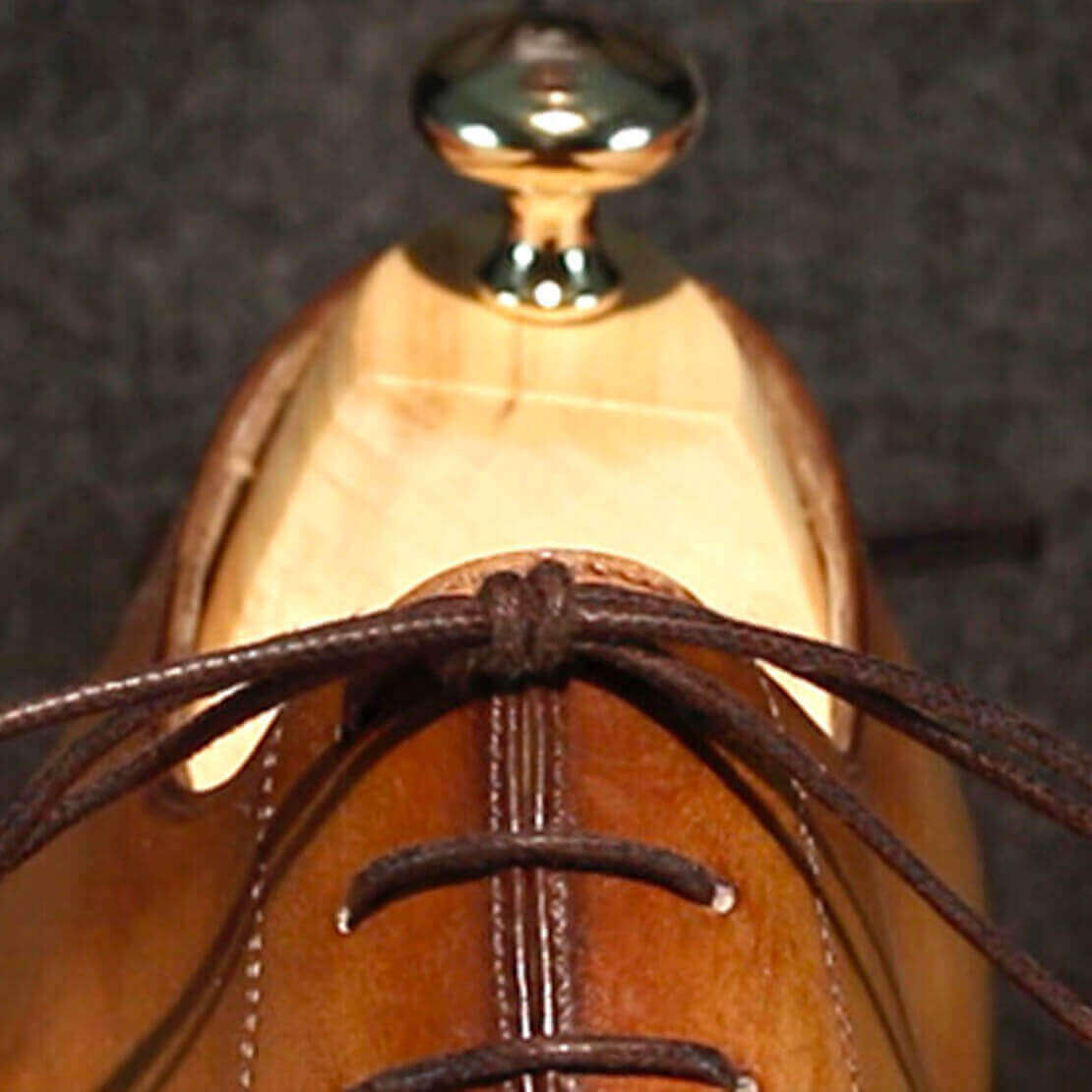 Products used.
Our users can't live without it! Find here the essential best-sellers, recommended by our community.