Become a partner of Monsieur Chaussure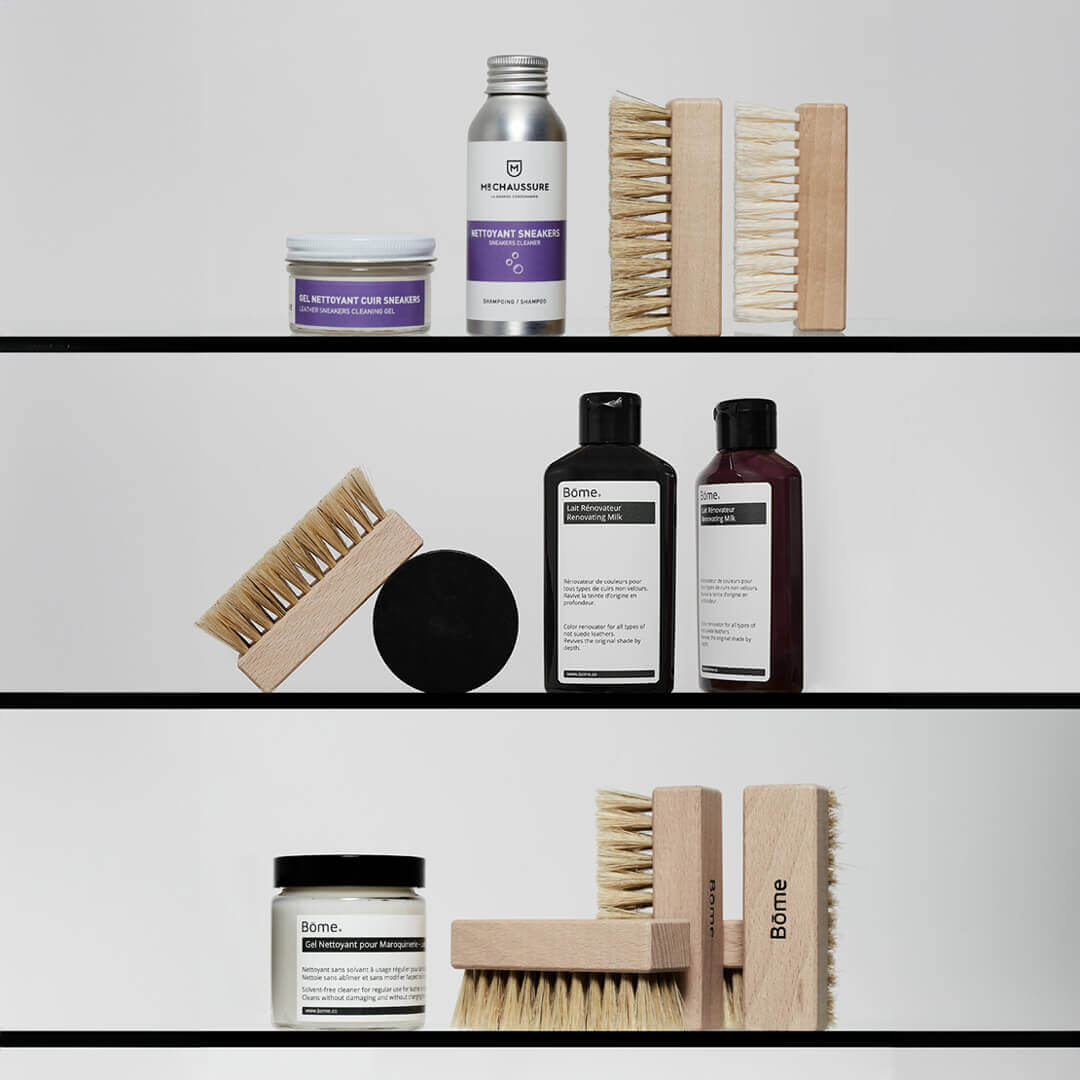 A new affiliate program was created by Monsieur Chaussure to spread our mission.
Monsieur Chausse is developing an affiliation program to create a network of ambassadors with the same values as our brand: prefer to take care and repair to re-purchase.
Return
This advice file reads in
7 min
Join our ambassadors
Monsieur Chaussure has created a new affiliate program for our ambassadors to pass on our values.

We want a network of ambassadors who are passionate, authentic, creative, and close to their community. Our network's mission is to help affiliates discover the world of shoe care in all its forms: shoe care, sneaker care, leather goods care, etc.
Became an ambassador
Our affiliate program
Gagnez 10% sur chaque vente en promouvant les produits et services de Monsieur Chaussure pour toute commande passée de 25 euros minimum. Notre taux de rémunération vous permet une source stable et pérenne de revenus grâce à une forte attractivité de notre enseigne.

L'inscription au programme est simple et gratuite. Vous devez faire une demande via notre page de présentation et notre équipe vous répond dans les 24 heures.

Dès que votre demande est approuvée par notre équipe, vous pouvez commencer à partager votre lien. Vous avez besoin d'informations sur nos produits ou toute autre demande, vous pouvez contacter notre équipe de communication qui vous fournira les éléments nécessaires.

Notre programme d'affiliation s'applique à tous les produits et les services de cordonnerie proposés sur notre site.

Rejoignez un programme d'affiliation qui valorise votre expertise!
Join us
Why us
Collaborate with the French leader in the maintenance sector, particularly recognized for the care of shoes and leather goods. A brand that has been present in the market for more than 10 years, offering products made in France, and kits for all levels.

Participate in the change of consumer habits to value repair, and maintenance rather than re-purchase.

To accompany you, Monsieur Chaussure has opened a specialized department to help and guide you at every stage of our collaboration.
Contact us