Economy Automatic Boot Stretcher
Lightweight and practical tensioner with a handle for easy fitting to maintain the original shape of your footwear to smooth out the extra walking.
Details
This product is
Tested . Checked . Approved
You may also like.
Here are our recommendations that you may need in addition to this product to ensure optimal results.
How to use this product.
A handle makes it easy to put the straps into your boots in seconds.

To put them on, follow the steps explained:

- Use one hand to squeeze the handle to tighten the boot tightener and the other hand to thread the boots around the tightener.
- Adjust the boots with your free hand and release the handle to relax the turnbuckles.

The turnbuckles exert pressure to hold the parts in place and smooth out the parts to avoid unsightly creases especially around the ankle.

To perfect your footwear you can carry out regular maintenance with the video advice of our shoemakers.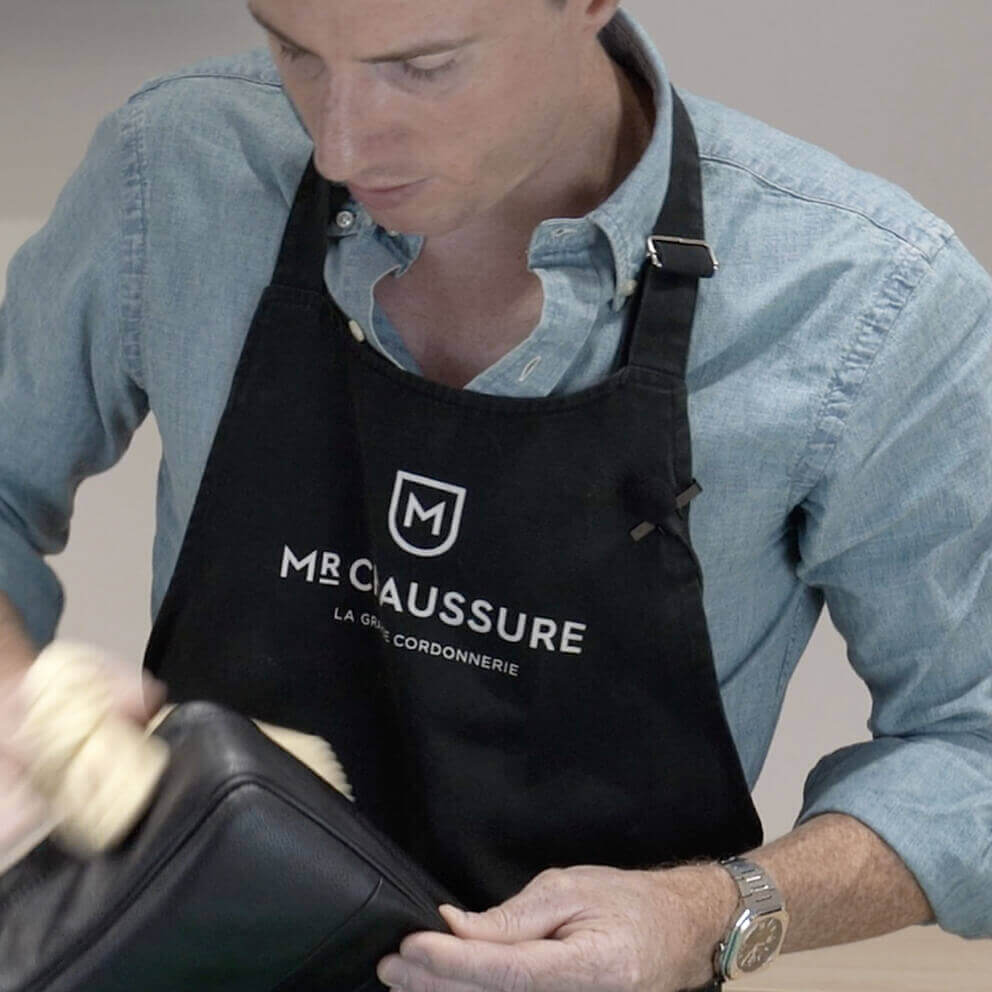 Details.
Find all the details for the product:
Economy Automatic Boot Stretcher.
For more information on the use of this product you can consult the associated tutorials
Shape :

Boots

Category :

Shoe Trees

Use :

Shoe Care