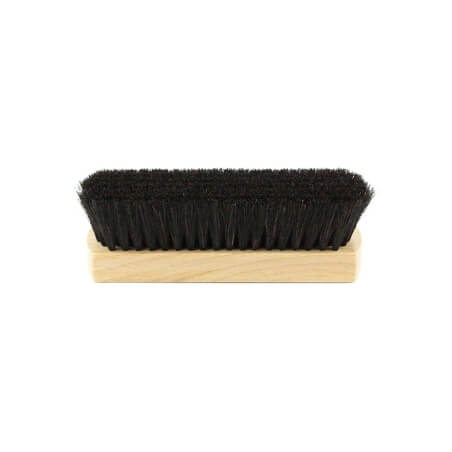  
Monsieur Chaussure Small Balck Shoe Shine Brush
Restores the natural shine of your leather for an optimal finish. Made in France and handcrafted, this Monsieur Chaussure brush in beech wood and pure black horsehair is the essential accessory to enhance your shoes.
Details
This product is
Tested . Checked . Approved
You may also like.
Here are our recommendations that you may need in addition to this product to ensure optimal results.
How to use this product.
The polishing brush is a very easy to use and essential tool to make your shoes shine.

This brush is to be used once the application of a shoe polish has been carried out. Touch the leather with your brush and proceed with large and rapid gestures which will heat the leather and crystallize the previously applied shoe polish, giving your leather its natural shine. Brush the brushes together to clean them, do not use cleaning products or water.

You can complete your maintenance range with a polishing glove, to use before going out to reactivate the shine of your shoes as often as possible.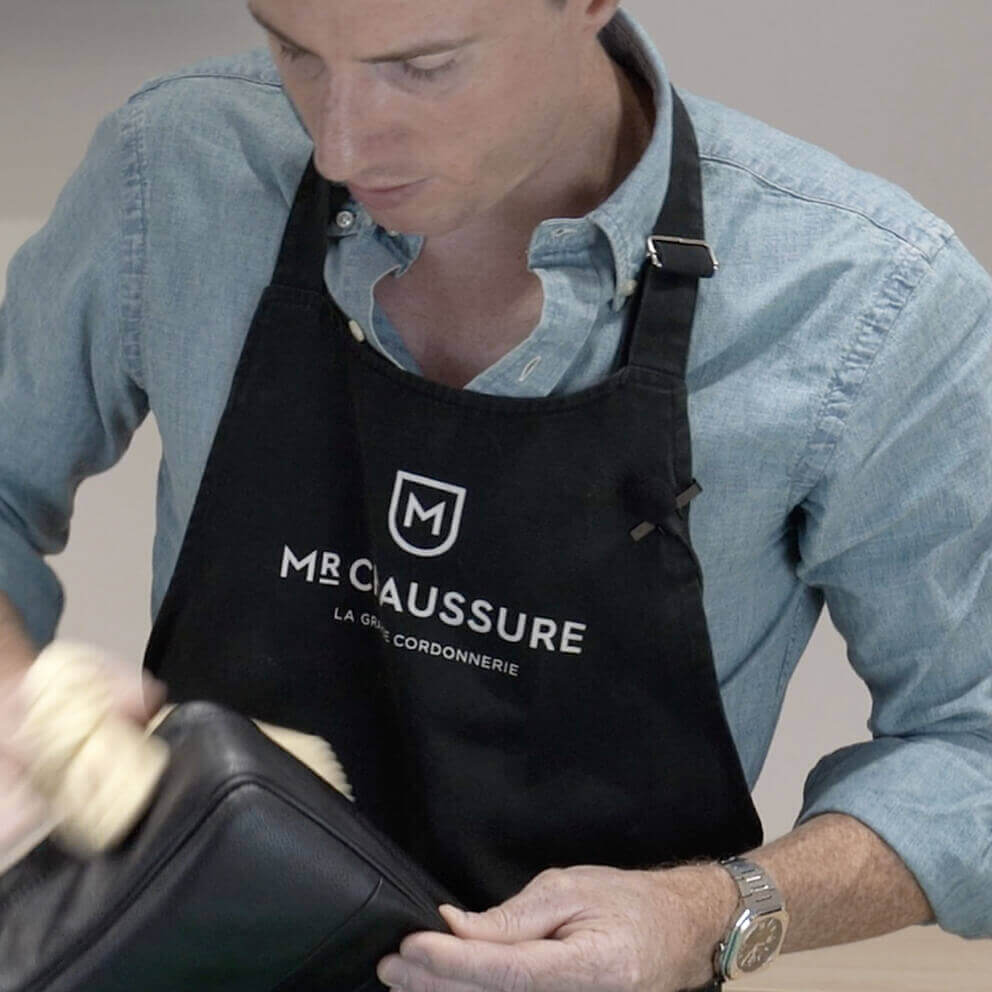 Details.
Find all the details for the product:
Monsieur Chaussure Small Balck Shoe Shine Brush.
For more information on the use of this product you can consult the associated tutorials
Shape :

Shine Brush

Category :

Shoe Brushes

Use :

Shining

Quick Access :

The Workers' Choice

Weight :

0,105 g

Length :

14,6 cm

Width :

4,5 cm

Height :

4,5 cm