 
Monsieur Chaussure White Shoe Cleaning Brush
Allows you to completely and gently dust your smooth leather and suede shoes, even delicate ones, thanks to its hog bristles to start the complete cleaning. An essential product to have in your home care kit.
Details
This product is
Tested . Checked . Approved
You may also like.
Here are our recommendations that you may need in addition to this product to ensure optimal results.
How to use this product.
Suitable for daily care of your leather or suede shoes. Do not neglect this step before starting to clean your shoes.

Use the shoe brush preferably for your light-coloured shoes.

Remove all the dust that has accumulated from wearing your shoes before giving them a thorough cleaning, or lightly dusting them in between cleaning. Grab your shoe brush and vigorously scrub your leather, paying particular attention to the seams of your shoes, the tongue and the laces. If you are dusting a pair of suede shoes in the opposite direction of the pile to clean your shoe.

To keep your brushes longer, we advise you to brush them together without adding any cleaning product such as soap or washing-up liquid or water.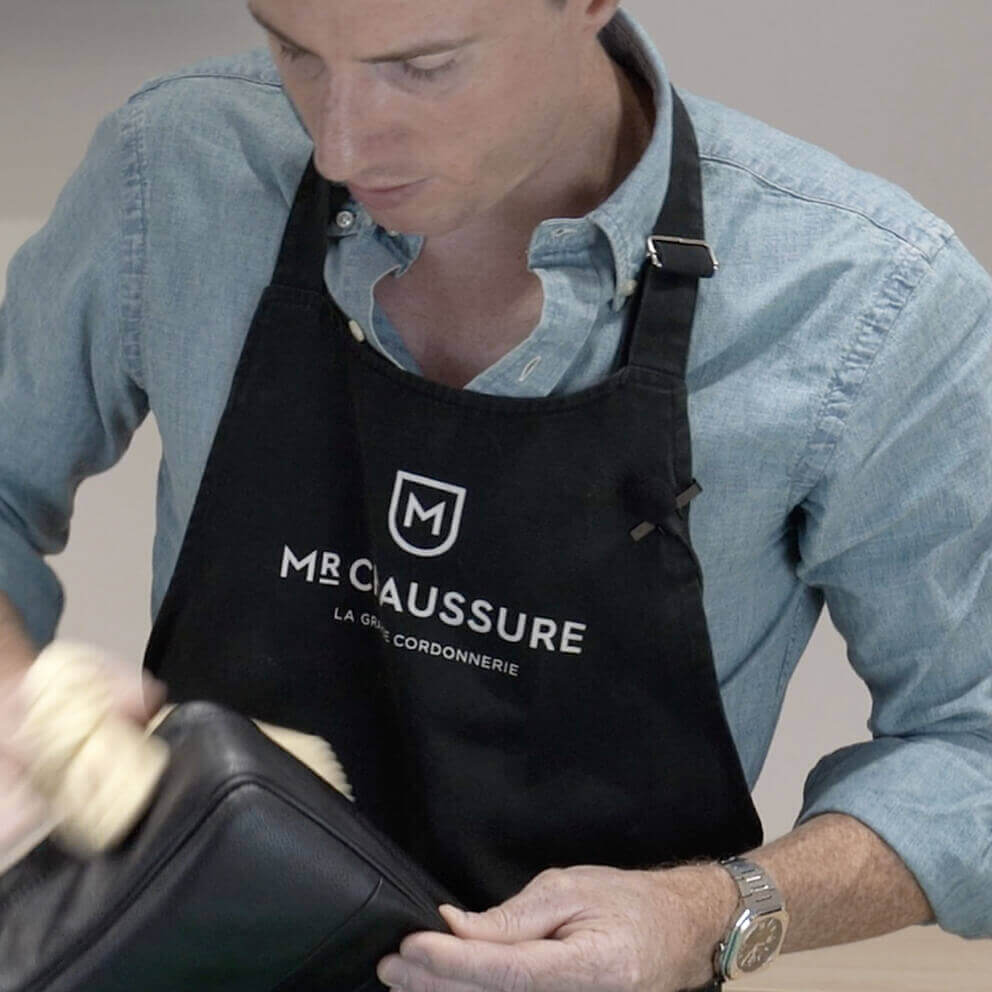 1 review / 5 stars
The rating for this product is 5 out of 5 stars.
We collected nearly 1 reviews from verified buyers.
Ian W.
Verified buyer
Consett, Sep 16 2018
White Shoe Cleaning Brush
An excellent brush. Well made. Ideal for my Dubarry boots
Details.
Find all the details for the product:
Monsieur Chaussure White Shoe Cleaning Brush.
For more information on the use of this product you can consult the associated tutorials
Shape :

Cleaning Brush

Category :

Shoe Brushes

Use :

Cleaning

Quick Access :

The Workers' Choice

Weight :

0,87 g

Length :

13,5 cm

Width :

5,4 cm

Height :

4,4 cm