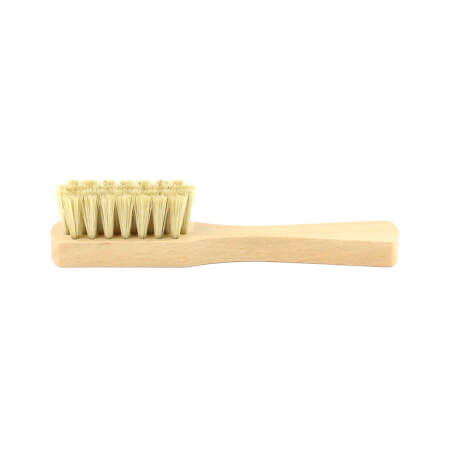  
Monsieur Chaussure White Shoe Dauber
This brush is used to apply your shoe polish products in order to best maintain your smooth leather. Handcrafted in France, this brush in varnished beech wood and pig bristle is the perfect tool for maintaining your smooth leathers with efficiency and precision.
Details
This product is
Tested . Checked . Approved
You may also like.
Here are our recommendations that you may need in addition to this product to ensure optimal results.
How to use this product.
The ergonomics of the palot brush makes it very easy to use. Use the palot brush on a previously dusted and cleaned surface.

Take a little cream or shoe polish with your brush then, using small circular movements, apply it to penetrate deeply. Once your maintenance is finished, we recommend letting your leather rest for about ten minutes. For the maintenance of your brush, do not use cleaning products or water, simply brush your brushes between them. The palot brush is used in addition to a preliminary cleaning using a scraper and a cleansing milk.

You can also complete your range with a polishing brush allowing you to shine your leathers.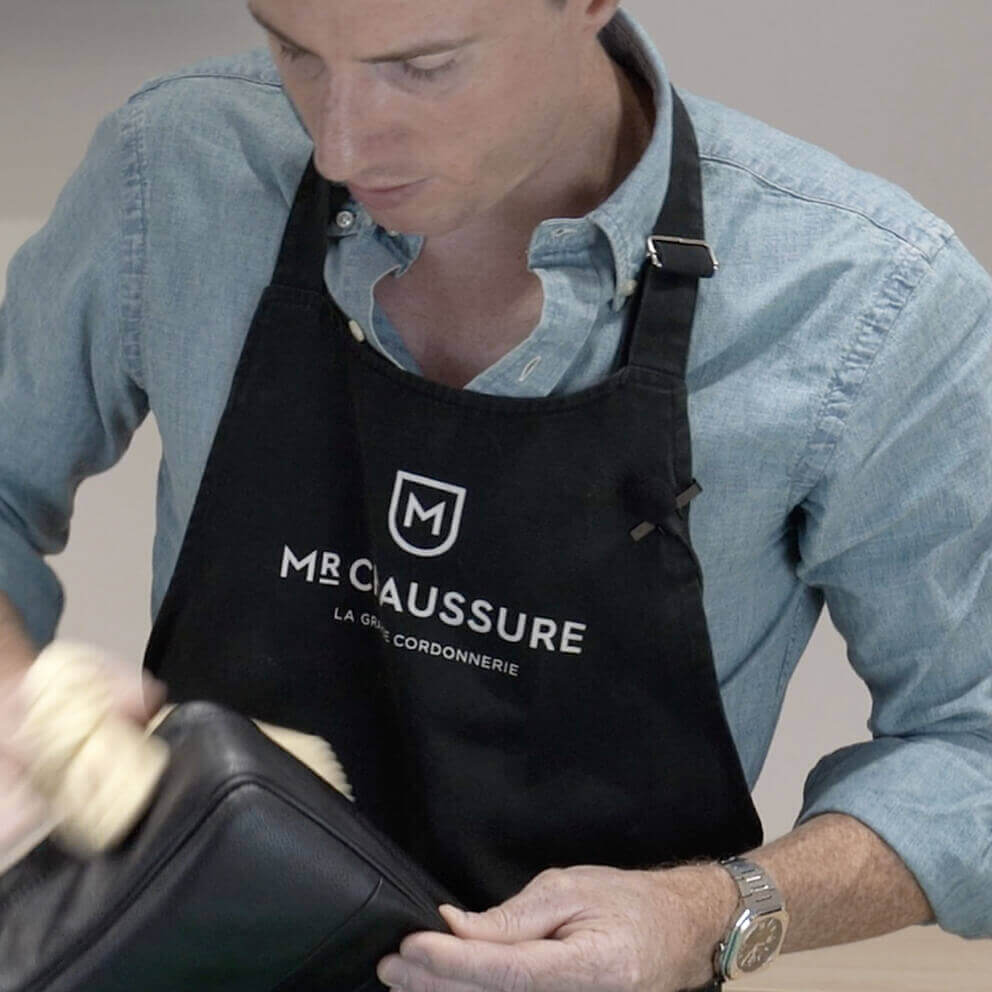 1 review / 5 stars
The rating for this product is 5 out of 5 stars.
We collected nearly 1 reviews from verified buyers.
Ian W.
Verified buyer
Consett, Sep 16 2018
White Shoe Dauber
Great brush a must for leather boots and shoes
Details.
Find all the details for the product:
Monsieur Chaussure White Shoe Dauber.
For more information on the use of this product you can consult the associated tutorials
Shape :

Dauber

Category :

Shoe Brushes

Use :

Applying

Quick Access :

The Workers' Choice

Weight :

0,34 g

Length :

16 cm

Width :

2,4 cm

Height :

3,5 cm