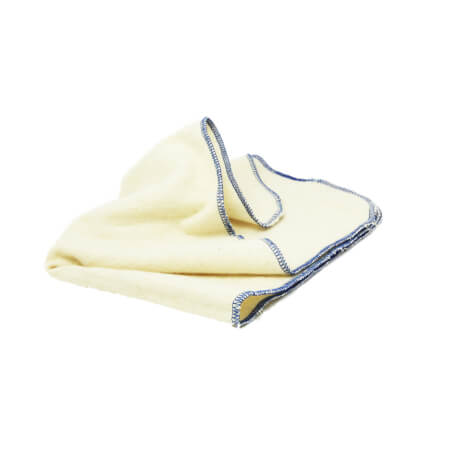  
Saphir Polishing Cloth
Cotton accessory embroidered with the colours of the Saphir brand to carry out all the stages of smooth leather care. Tested and approved in the Monsieur Chaussure workshops.
Details
This product is
Tested . Checked . Approved
You may also like.
Here are our recommendations that you may need in addition to this product to ensure optimal results.
How to use this product.
One size fits all. Easy to handle.

To properly use the chamois, it is necessary to follow a few key steps used in the Monster Shoe workshop:

- Take one side of your chamois, place a piece of fabric on your index and middle fingers.
- Fold back the excess fabric. Make sure you have a flat surface.
- Roll it up while holding the fabric between your index and middle fingers.
- Lock the twist in the palm of your hand.

Before using the chamois, check that the surface is flat before starting to clean it for a better application of the products.

Care instructions: After each use, wash your chamois in the washing machine at 30° only to avoid colour transfer to your clothes.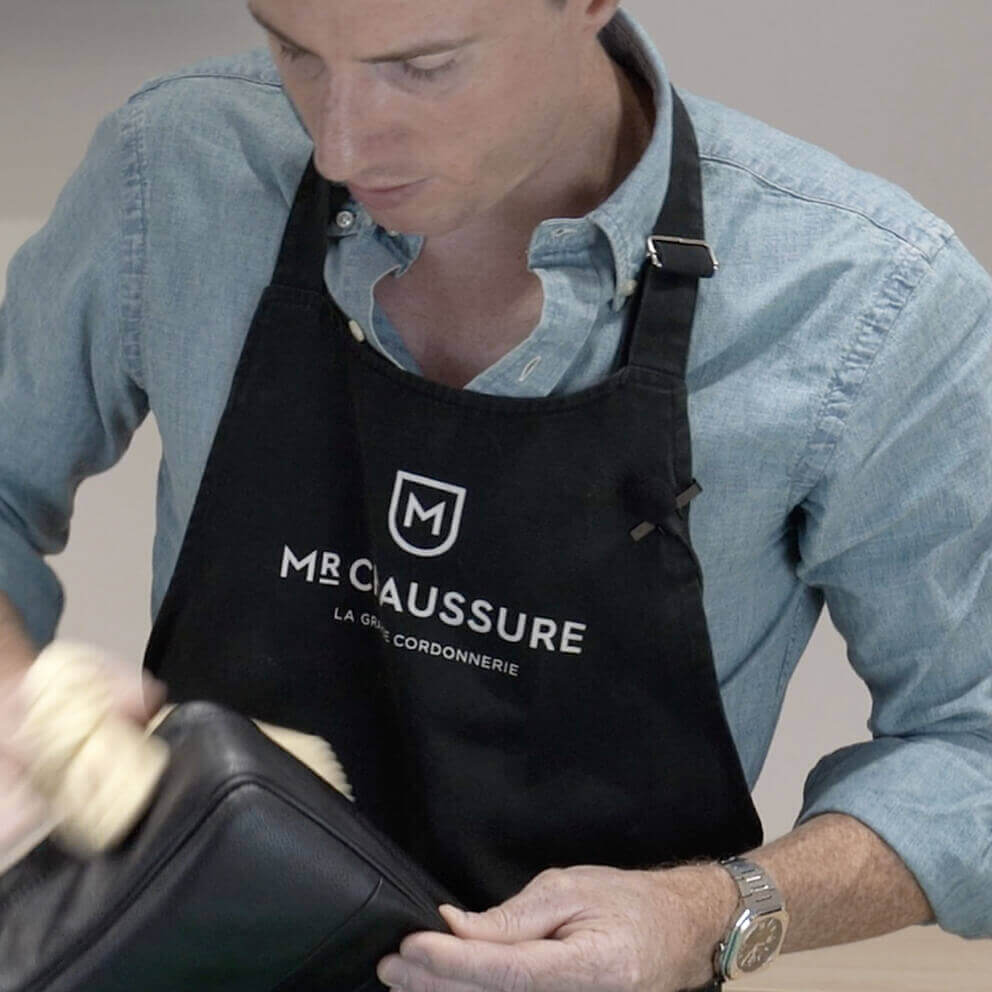 1 review / 5 stars
The rating for this product is 5 out of 5 stars.
We collected nearly 1 reviews from verified buyers.
Alan M.
Verified buyer
Ashbourne, Feb 08 2023
Perfect
Great product. Excellent price. Excellent service
Details.
Find all the details for the product:
Saphir Polishing Cloth.
For more information on the use of this product you can consult the associated tutorials
Shape :

Polishing Cloth / Towel

Category :

Polishing Cloths

Materials :

All Materials

Use :

Applying