Crepe and Nylon Suede Brush
A classic in the maintenance of suede, allows you to dust and clean all your suede, nubuck or suede calfskin. This plastic brush has a crepe rubber side and a nylon bristle side.
Details
This product is
Tested . Checked . Approved
You may also like.
Here are our recommendations that you may need in addition to this product to ensure optimal results.
How to use this product.
To use this crepe and nylon brush for suede, rub the bristles of the suede with the rubber of the crepe part to remove heavily encrusted dust.

By doing this, you will also straighten the hair of the suede and thus restore its original appearance. The nylon part will be used in the hard to reach parts.

You can clean this brush by rubbing it on another brush. Above all, never use a cleaning product or water.

We advise you to complement this brush with a suede cleaner for all stubborn stains.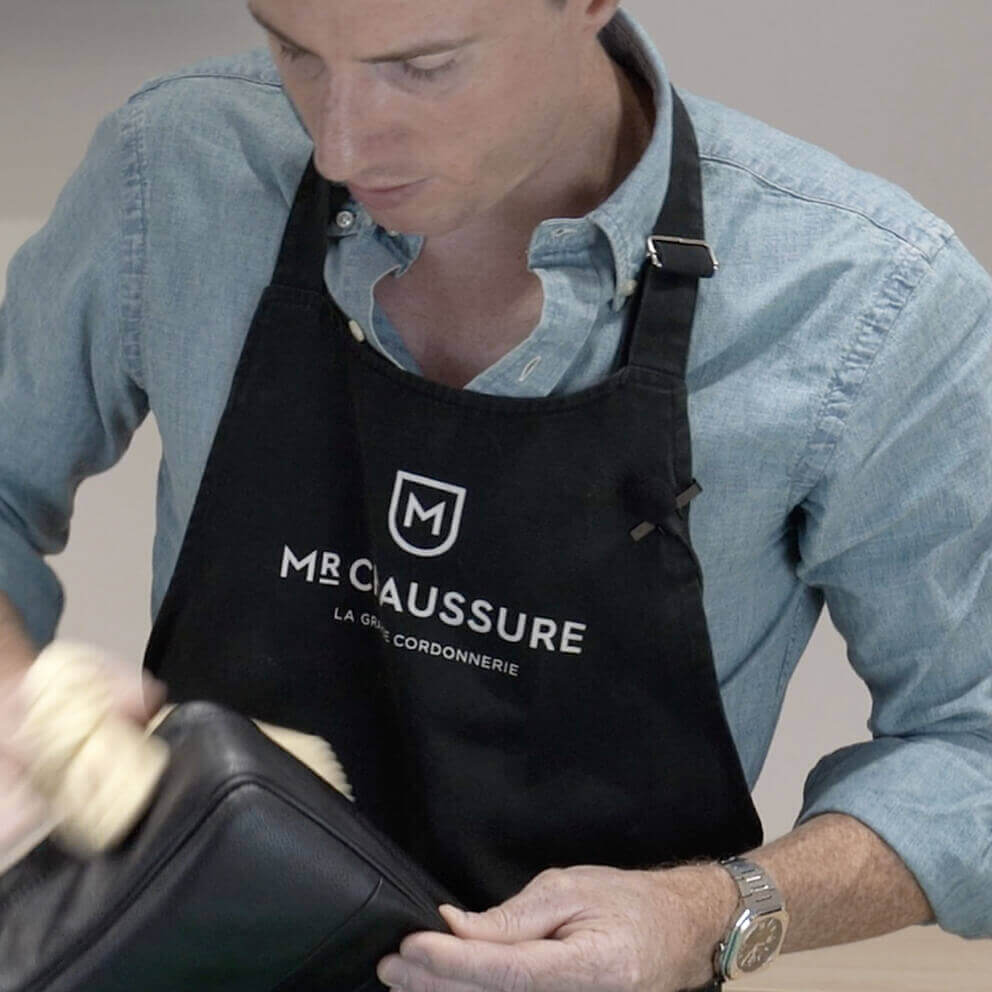 Details.
Find all the details for the product:
Crepe and Nylon Suede Brush.
For more information on the use of this product you can consult the associated tutorials
Shape :

Crepe Brush

Category :

Shoe Brushes

Use :

Mattifying Suede

Weight :

0,31 g

Length :

16,8 cm

Width :

3,8 cm

Height :

2,1 cm