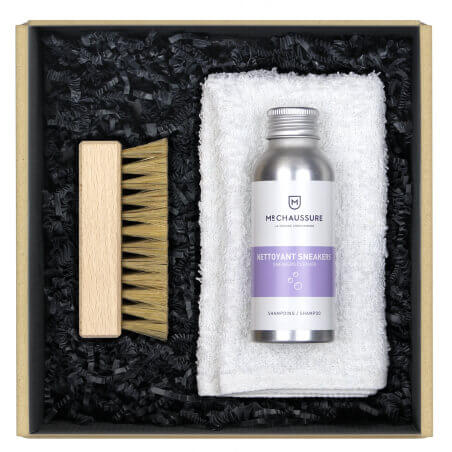  
Sneakers Care Essential Kit
The essential products for cleaning your favourite pairs of trainers in one kit. Product compatible with all leathers, t'exiles and other materials used by your sneakers and adapted to all colours. Product made in France.
Details
This product is
Tested . Checked . Approved
4 products in this kit.
Kit composed by our workshops so you don't forget anything! Find here the care products and accessories that make up this kit.
How to use this product.
Essential kit to start taking care of your sneakers, whether for everyday use or for sports. The products and accessories are made in France and according to the quality guidelines established by Monsieur Chaussure.

Before starting the maintenance according to the advice of the associated waxing video, insert a pair of red cedar shoe trees in your trainers to keep the shape and remove moisture. You can then proceed with cleaning:

1. Dust your shoes with the universal brush.
2. Shampoo your shoes with Monsieur Chaussure sneaker cleaner by rubbing the product-soaked brush vigorously over the entire shoe.
3. Wipe with the towel provided in the kit. Monsieur Chaussure shampoo does not rinse off. You can then wash the towel in the washing machine at 30°.

Each product is designed not to damage the materials of the pair of sneakers.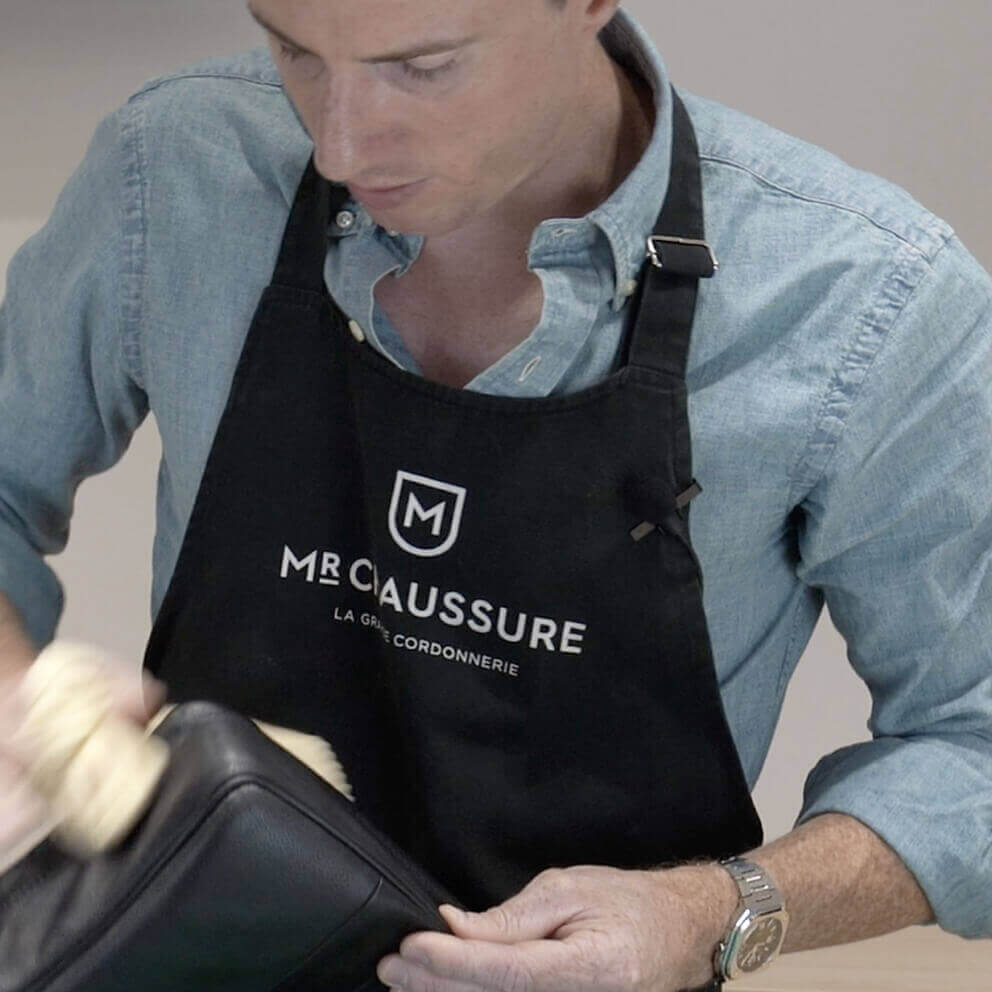 Details.
Find all the details for the product:
Sneakers Care Essential Kit.
For more information on the use of this product you can consult the associated tutorials
Colour range :

All Colours

Category :

Shoe Care Kits

Materials :

Sneakers Only

Use :

Kit / Multiple

Quick Access :

Bestsellers