Leather Goods Care Essential Kit
Essential kit composed of 2 products and an accessory of the Bōme brand necessary to carry out a maintenance of your leather goods. Products made in France, tested and approved in our workshop according to our quality guidelines.
Details
This product is
Tested . Checked . Approved
4 products in this kit.
Kit composed by our workshops so you don't forget anything! Find here the care products and accessories that make up this kit.
How to use this product.
The Essential Kit contains the necessary Bōme brand products and accessories to clean and maintain your leather goods to increase their longevity.

This kit contains:

- The Bōme scraper removes dust, dirt present on the surface of leather or suede.
- The Bōme Cleaning Gel deeply cleans the leather of accumulated impurities without damaging the material.
- The Bōme Nourishing Gel nourishes the material to reduce the marks of time and snags such as scratches. To make all the marks disappear, the product team recommends using Bōme Renovating Milk to add a fine layer of pigment to the fabric.
- The cotton chamois allows you to apply all the products in a precise and delicate way.

To complete the maintenance and further protect your leather goods, you can spray the protective spray all over your leather goods and spread the product with a clean polishing cloth.

Store your products in a trap away from heat and humidity.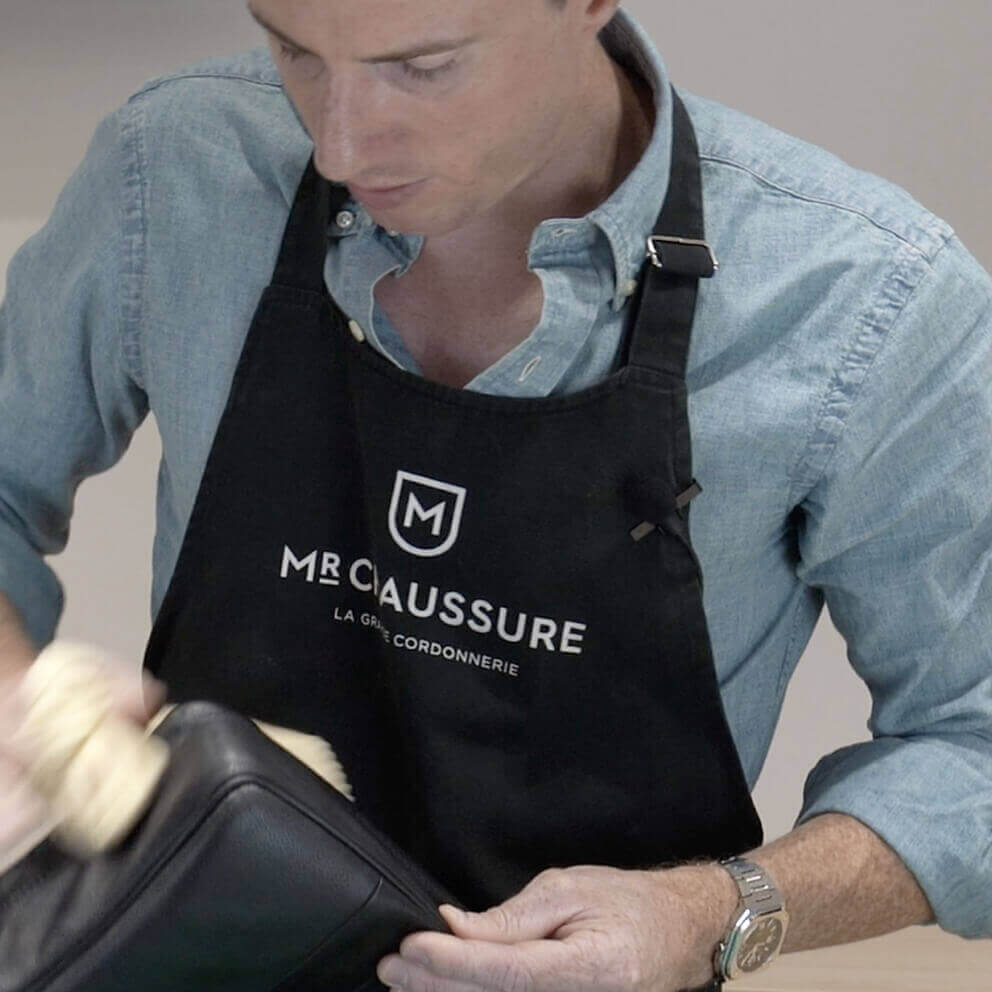 Details.
Find all the details for the product:
Leather Goods Care Essential Kit.
For more information on the use of this product you can consult the associated tutorials
Colour range :

All Colours

Category :

Shoe Care Kits

Materials :

Leather Goods Only

Use :

Kit / Multiple

Quick Access :

Bestsellers