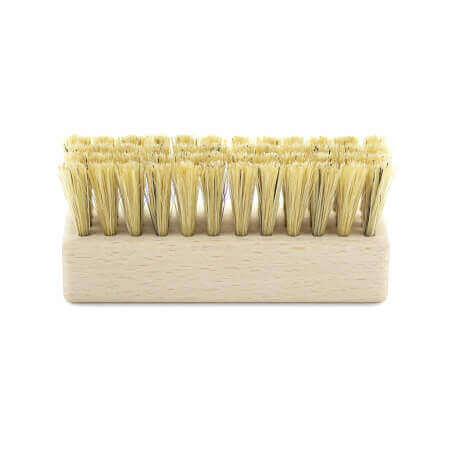  
Bōme Cleaning Brush for Bag, Jacket and Leather Goods
Allows you to remove the dust accumulated on your bags to start the optimal maintenance of your leather goods. French made and handcrafted, this Bōme brush made of beech wood and white silk is the essential brush to clean your leather goods accessories.
Details
This product is
Tested . Checked . Approved
You may also like.
Here are our recommendations that you may need in addition to this product to ensure optimal results.
How to use this product.
Suitable for frequent cleaning.

The scrubbing brush is the first step in the care of your leather goods. Brush the entire bag or wallet vigorously, paying particular attention to the seams and corners. When your bag is dust-free, you can continue the care process by following the advice in the video and applying the cleaning and nourishing gels to restore the original shine to your leather goods.

Care tip: brush your Bōme scouring brush with another scouring brush of your choice, without adding water or detergent.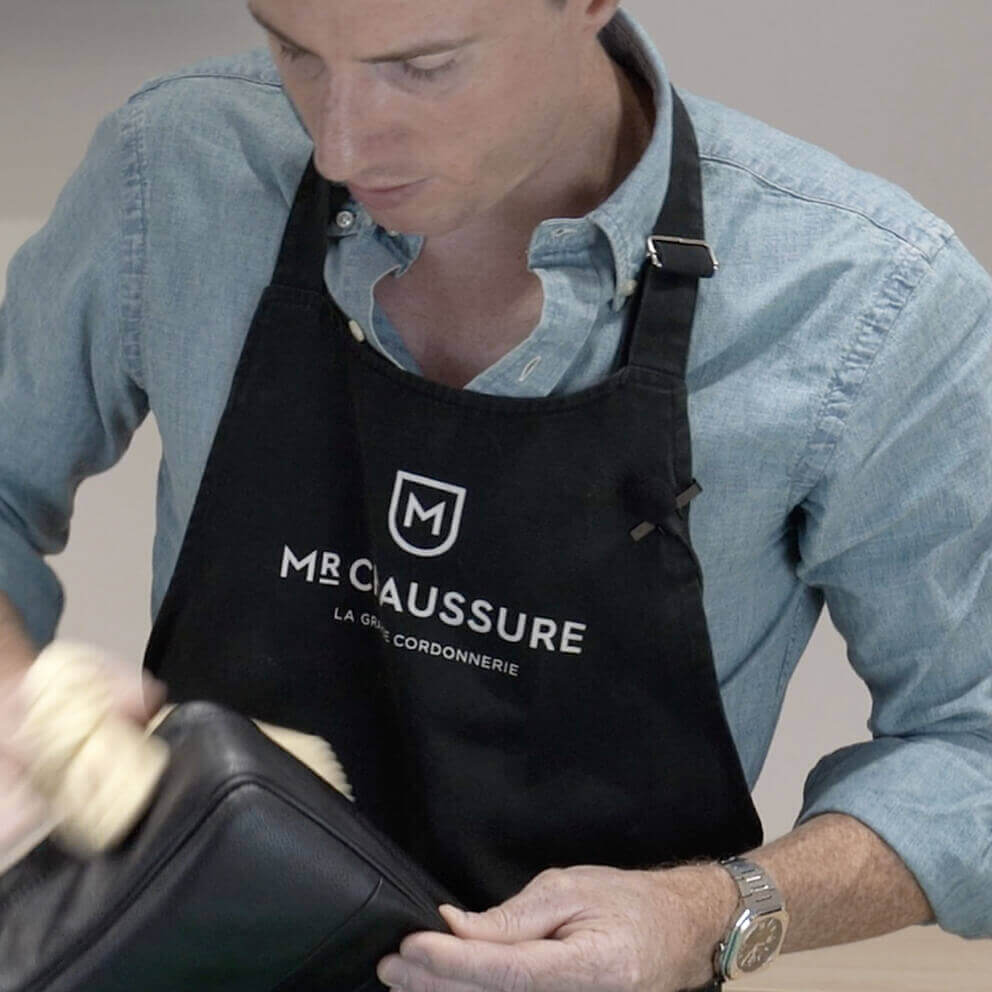 Details.
Find all the details for the product:
Bōme Cleaning Brush for Bag, Jacket and Leather Goods.
For more information on the use of this product you can consult the associated tutorials
Colour range :

All Colours

Category :

Shoe Brushes

Materials :

Leather Goods Only

Use :

Cleaner

Quick Access :

The Workers' Choice

Weight :

0,46 g

Length :

9,6 cm

Width :

3 cm

Height :

4,5 cm