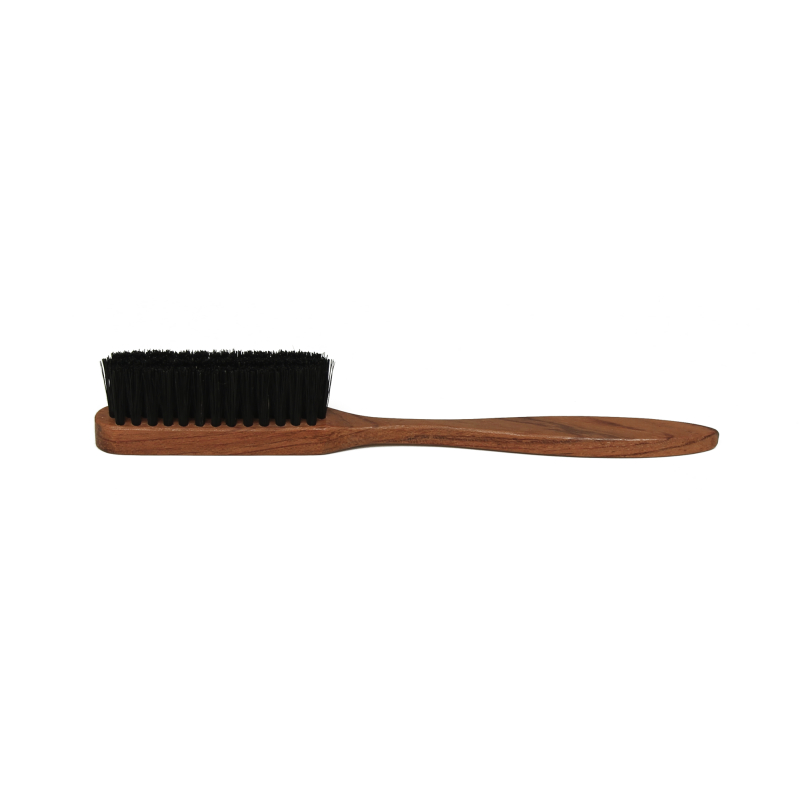 Similar products
Deluxe Welt Brush
Famaco
Warning: Last items in stock!
Availability date:
Free delivery starting from 100 £ purchase for UK.
Questions : at your disposal on +33 9 8080 8989
The deluxe welt brush is used to care for your Goodyear leather shoes by deeply nourishing the welt stitching.
The deluxe welt brush is a luxury brush that is specifically designed for applying leather care products on very precise areas of your shoes, such as the stitching, brogue perforations, and especially the welt area on high-end Goodyear shoes. The very fine and elongated head of this brush slides with ease along the welt of the sole and nourishes the waxed stitching of Goodyear shoes and to prevent it from drying out and breaking. The high quality of the materials used for this deluxe welt brush makes it both a beautiful luxury accessory for leather care as well as a handy tool for reaching the very narrow area of the welt stitching. The horsehair bristles are very dense yet flexible and help you apply your Dubbin grease to maintain the welt stitching, without ever damaging your shoe's leather. The bubinga wood handle fits perfectly into the palm of your hand providing a soft and comfortable feel.
Use the deluxe welt brush with Dubbin grease primarily for deep nourishing of the welt stitching on your Goodyear shoes. Make sure that you apply the grease only to the welt since it is made of a particularly hard leather that can only be maintained with grease. Dubbin grease should not be applied to the shoe's upper since it will make that leather much too supple. The head of the prestige welt brush is therefore correctly shaped for applying Dubbin grease with a high level of precision.
Clean your welt brush as often as you like using warm water and dishwashing liquid. The strength of the horsehair and naturally rot-resistant bubinga wood are both safe for cleaning.
Length:
Width:
Height:
Weight:
Material: Horsehair and bubinga wood
Country of origin:
Your Shoemaker
His Advice
Personalized advice
Similar product suggestions
Approvals
Usage advice
Related products
Order tracking