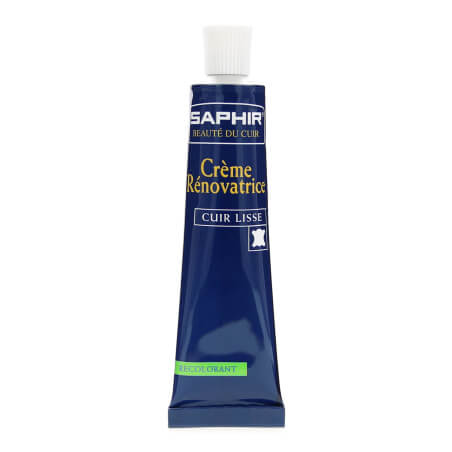  
Saphir Cherry Renovating Cream
Containing a high dosage of pigments, it recolors in-depth and covers damaged or scratched leather so that it regains its original appearance. The capacity of the tube makes it possible to carry out many retouches on all types of leather shoes.
Details
This product is
Tested . Checked . Approved
You may also like.
Here are our recommendations that you may need in addition to this product to ensure optimal results.
How to use this product.
This product is very suitable for touching up a small area.

This renovation cream is only to be used on smooth leather that has been cleaned with a scraper to remove dust. It should also be exposed to cleansing milk containing carnauba wax, such as the one from Monsieur Chaussure, to deeply unclog its pores.
Squeeze the tube to remove the desired amount of product and collect it with the clean chamois. Apply the cream with the chamois to the area to be treated. Massage the leather in circular motions to penetrate the cream into the leather so that the product penetrates deeply to fill the tear. We recommend that you leave to dry for about 10 minutes before continuing the maintenance with a shoe polish cream to nourish and a shoe polish paste to add shine.

Storage advice: keep the product away from extreme heat and in a dry room to use it for a long time.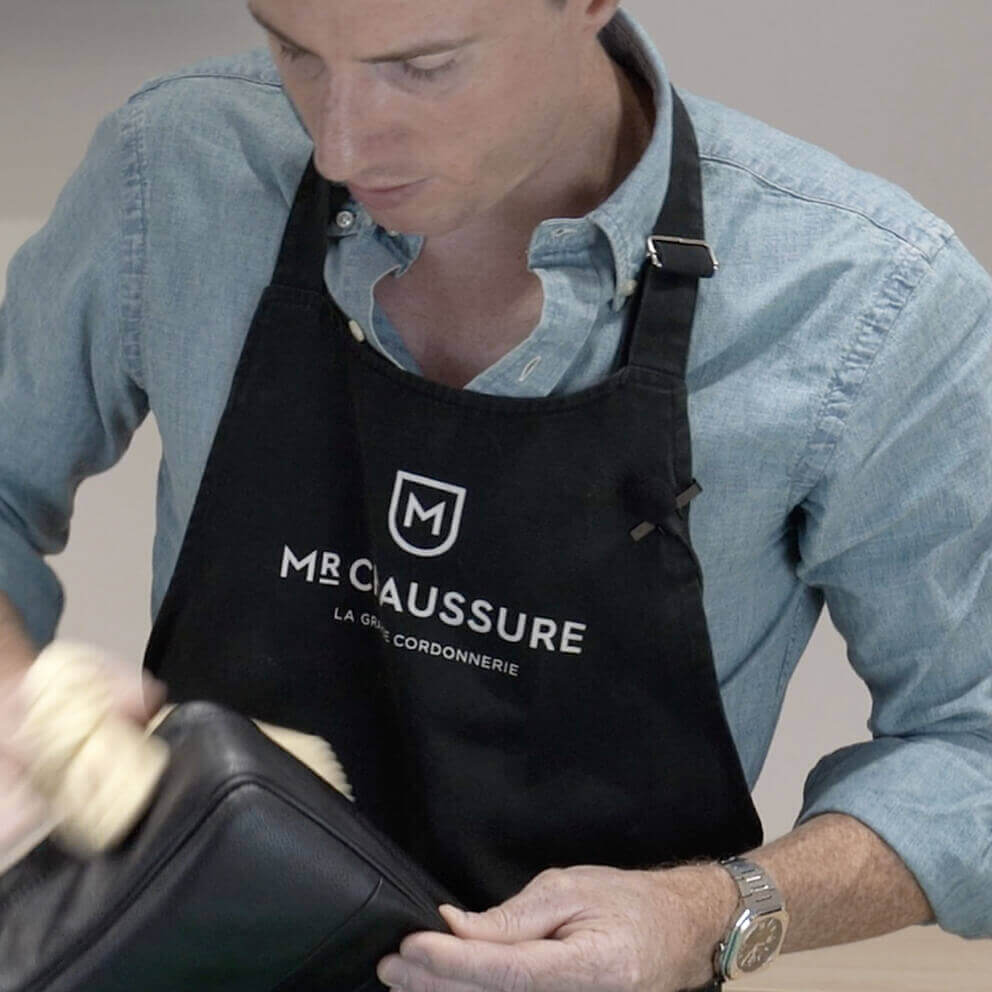 Details.
Find all the details for the product:
Saphir Cherry Renovating Cream.
For more information on the use of this product you can consult the associated tutorials
Colour range :

Red / Orange / Pink

Category :

Care Products

Materials :

Smooth Leather

Type :

Tube

Volume :

25 ml

Use :

Repair

Quick Access :

The Workers' Choice

Weight :

0,37 g

Length :

2,7 cm

Width :

3,2 cm

Height :

12,9 cm