Demande de devis
Allows you to have the necessary shoe repair work done to make your shoes look like new again. Our workshop manager receives your pair of shoes in the workshop and gives you a precise and detailed diagnosis within 24 to 48 working hours.
Details
This product is
Tested . Checked . Approved
Description.
The diagnosis of your pair of shoes is only carried out in our workshop by our workshop manager.
Your shoe is analysed according to his expertise, your requests and needs specified at the time of purchase. After having established the recommended shoe repair work, you choose the work you wish to have done. With your written agreement, we proceed with the execution of the requested services.
We will send your shoes back to you free of charge within a week to ten days, depending on the service.
Your shoes are sent in a stamped Monsieur Chaussure box and in a cover to protect them against the hazards of transport.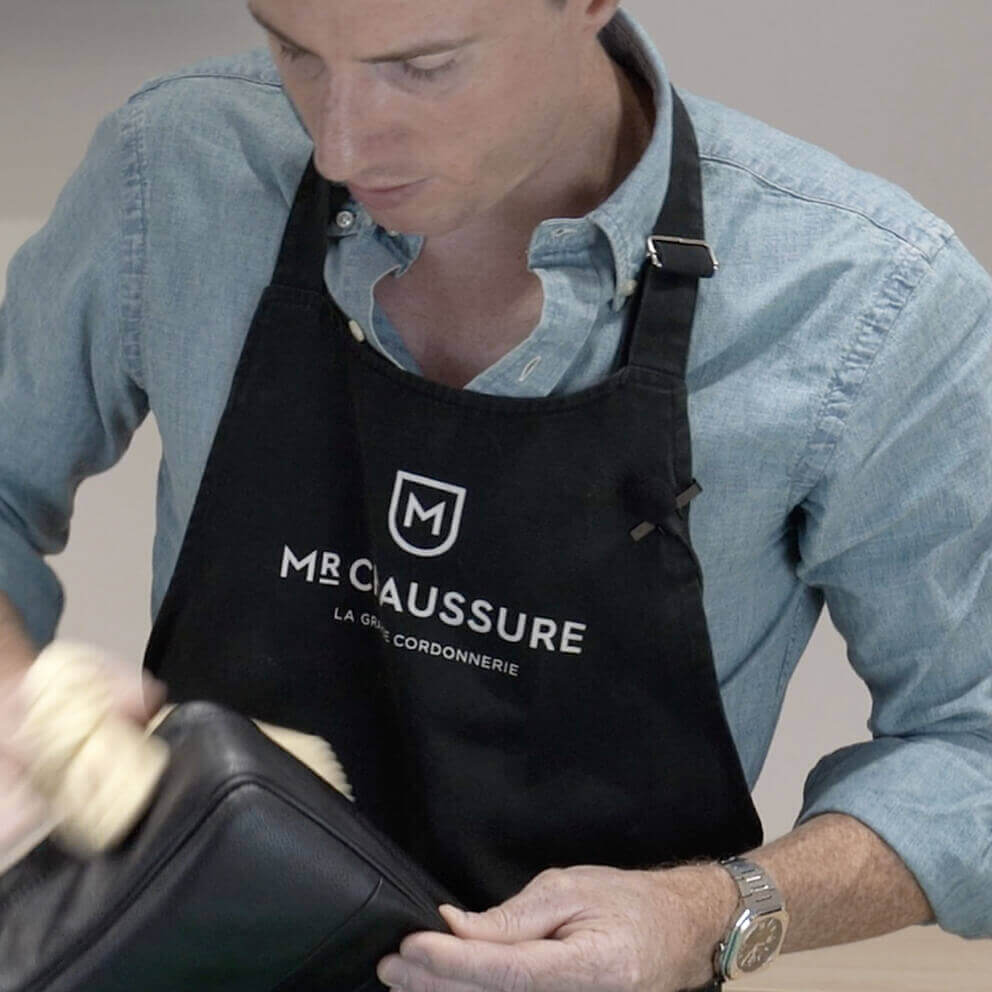 Details.
Find all the details for the product:
Demande de devis.
For more information on the use of this product you can consult the associated tutorials