Deforms Leather Soles Restoration
Home shoe repair service to renovate the smoothness of your leather soles by restoring their original shape and shine. Carried out in our workshop under the supervision of our workshop manager.
Details
This product is
Tested . Checked . Approved
Description.
This home shoe repair service is available throughout France and allows you to get your shoes back to where they were on the first day.

At each stage of the order, we inform you by email of the progress. Our team sends you a voucher to send us your shoes after validation of the order. Our workshop manager receives the pair and examines them to confirm the service.

If your shoe requires additional work, we will suggest it to you by email. We proceed with the ordered shoe repair work and send your shoes back to you a few days later.

Shoe repair services are carried out exclusively in Monsieur Chaussure workshops in Paris by salaried shoemakers Monsieur Chaussure.

Your shoes are checked by the workshop chief.
If we need more information, a manager will call you, otherwise the requested work will begin.

The usual deadline for this service is from one week to 10 days.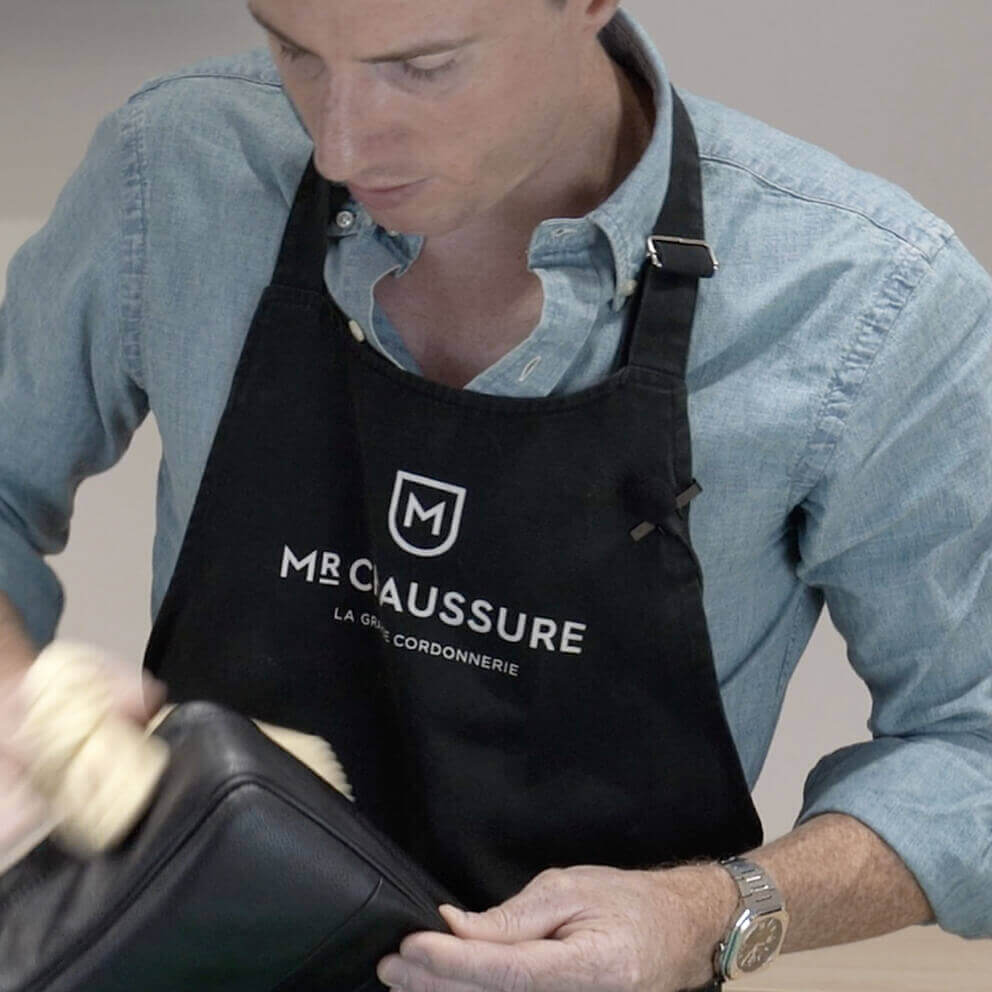 Details.
Find all the details for the product:
Deforms Leather Soles Restoration.
For more information on the use of this product you can consult the associated tutorials