Hand-Stitched Welt Installation
Hand stitched to measure by our shoemaker to link the different parts of the upper and sole of your Goodyear shoe.
Details
This product is
Tested . Checked . Approved
Description.
This service is only available in addition to a reshoeing. It is available in our shop and via our online shoe repair service. The latter allows you to send us your shoes free of charge after our team has sent you a delivery note.

When our workshop manager receives your pair of shoes, he starts the reshoeing process and then, when assembling the new sole to the shoe, he adds a hand-stitched welt that links the different layers of the shoe. He then glues and sews the new sole and the welt together to give your shoe some strength.

Shoe repair services are carried out exclusively in Monsieur Chaussure workshops in Paris by salaried shoemakers Monsieur Chaussure.

Your shoes are checked by the workshop chief.
If we need more information, a manager will call you, otherwise the requested work will begin.

The time required to perform this service depends greatly on the condition of the shoes and the type of assembly.
Note that the usual lead time is 2 to 4 weeks.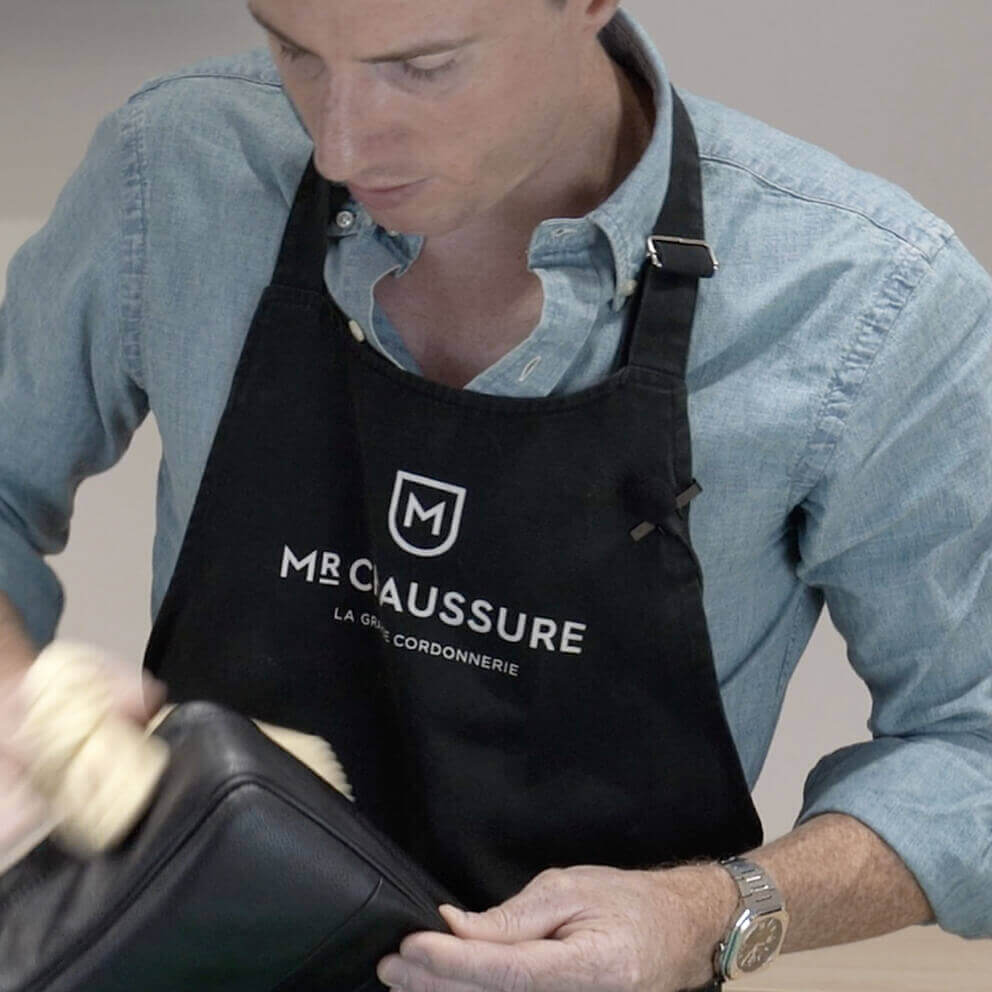 Details.
Find all the details for the product:
Hand-Stitched Welt Installation.
For more information on the use of this product you can consult the associated tutorials