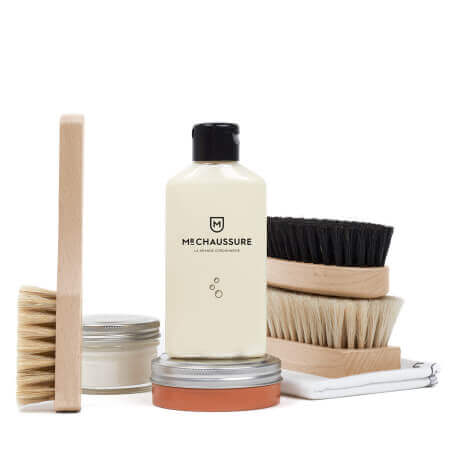  
Leather Shoe Care Essential Kit
The ultimate kit with all the products you need to perfectly maintain all your shoes, whether they are shoes or boots. The kit you need if you want to keep your beautiful shoes for a long time. Made in France according to the Monsieur Chaussure quality guidelines.
Details
This product is
Tested . Checked . Approved
8 products in this kit.
Kit composed by our workshops so you don't forget anything! Find here the care products and accessories that make up this kit.
How to use this product.
Products selected by our product team to gather all the products to take care of and preserve as long as possible all your shoes, in all colours.

The kit that your shoes are asking for is composed of:

- The black scraper to start the maintenance by removing the dust accumulated on the shoes.
- The cleaning milk with carnauba wax to unclog the pores of the leather without damaging it.
- The colorless cream polish, is classically used on all the colors of your shoes to nourish the leather without damaging the color.
- The yellow polishing paste intensifies the shades of the patina and brings shine to the whole shoe.
- A palot brush to apply the waxing products.
- The polishing brush is to be used at the end of the maintenance to activate the polishing paste and to give your shoes a new, shiny look.

To see how effective these products are, and to discover their properties, the product team invites you to watch the video "Lesson #1 - Shining your leather shoes".

To preserve your products, it is ideal to place them in a box protected from heat and humidity.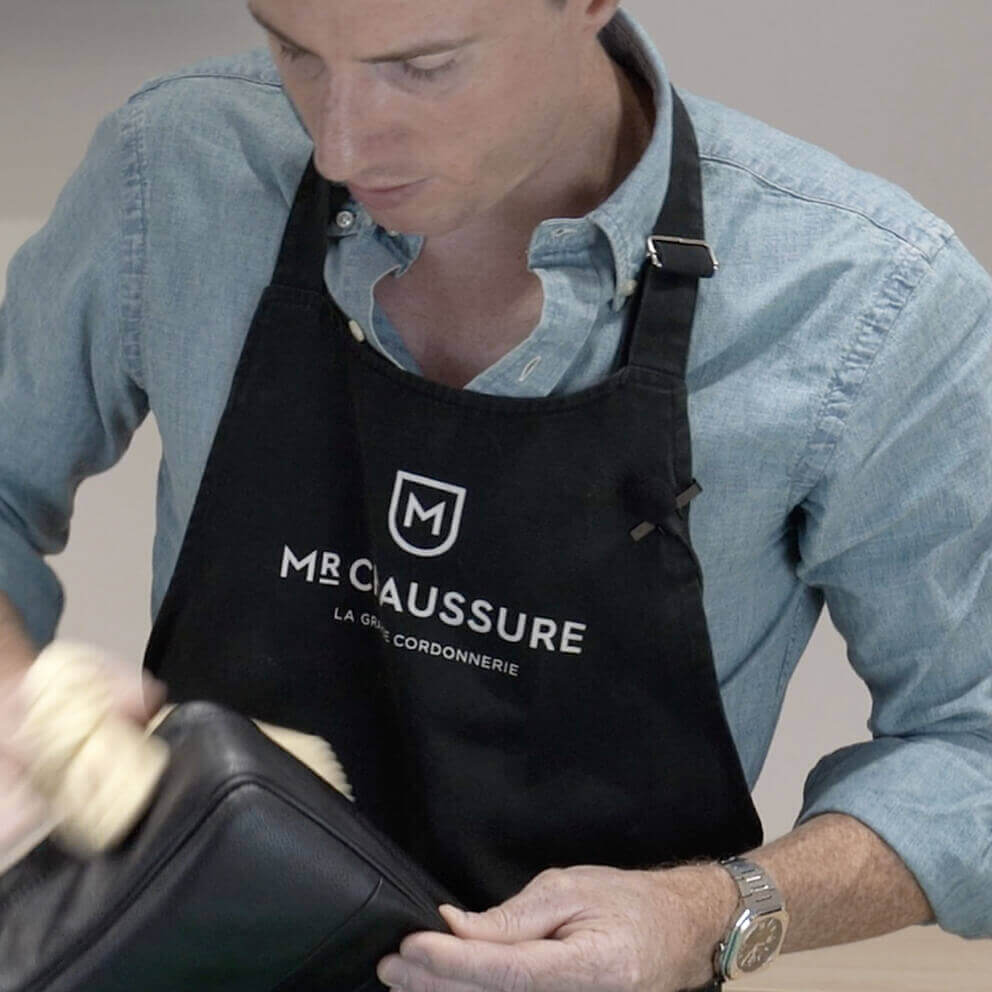 Details.
Find all the details for the product:
Leather Shoe Care Essential Kit.
For more information on the use of this product you can consult the associated tutorials
Colour range :

All Colours

Category :

Shoe Care Kits

Materials :

Leather

Use :

Kit / Multiple

Quick Access :

The Workers' Choice

Weight :

0,727 g

Length :

24 cm

Width :

16 cm

Height :

7 cm