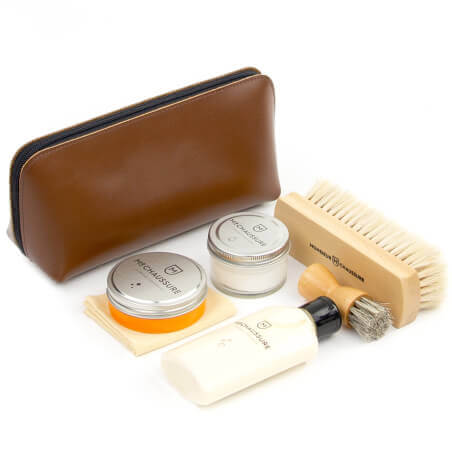  
Cognac Shoe Shine Leather Starter Kit
Filled with the products and accessories of the leather care apprentice kit. The kit is the perfect gift for beginners who want to start learning about leather care. Available in various colours.
Details
This product is
Tested . Checked . Approved
7 products in this kit.
Kit composed by our workshops so you don't forget anything! Find here the care products and accessories that make up this kit.
Description.
Provides simple and effective storage for your leather and sneaker care products. Its size has been designed to fit easily into your bags, including travel bags, and to accommodate your most used products, your leather care essentials.

You will find:

- Cleaning milk to remove old layers of shoe polish from your smooth leather shoes.
- The colourless shoe polish cream to deeply nourish the leather and fight against premature ageing.
- The yellow shoe polish paste to bring shine to the original patina.
- The chamois to remove dust and apply the cleansing milk.
-The shaving brush to apply cream and polishing paste with precision.
- The polishing brush to reinforce the role of the paste by adding shine to the shoe.

To prolong the life of the kit, you can maintain it like your other leather goods with products from the Bōme range. Check out our tutorial in the 'Tips & Videos' category.

Width: 22cm
Height: 12cm
Depth: 9cm
Colour: Medium brown
Material: 100% leather
Country of origin: France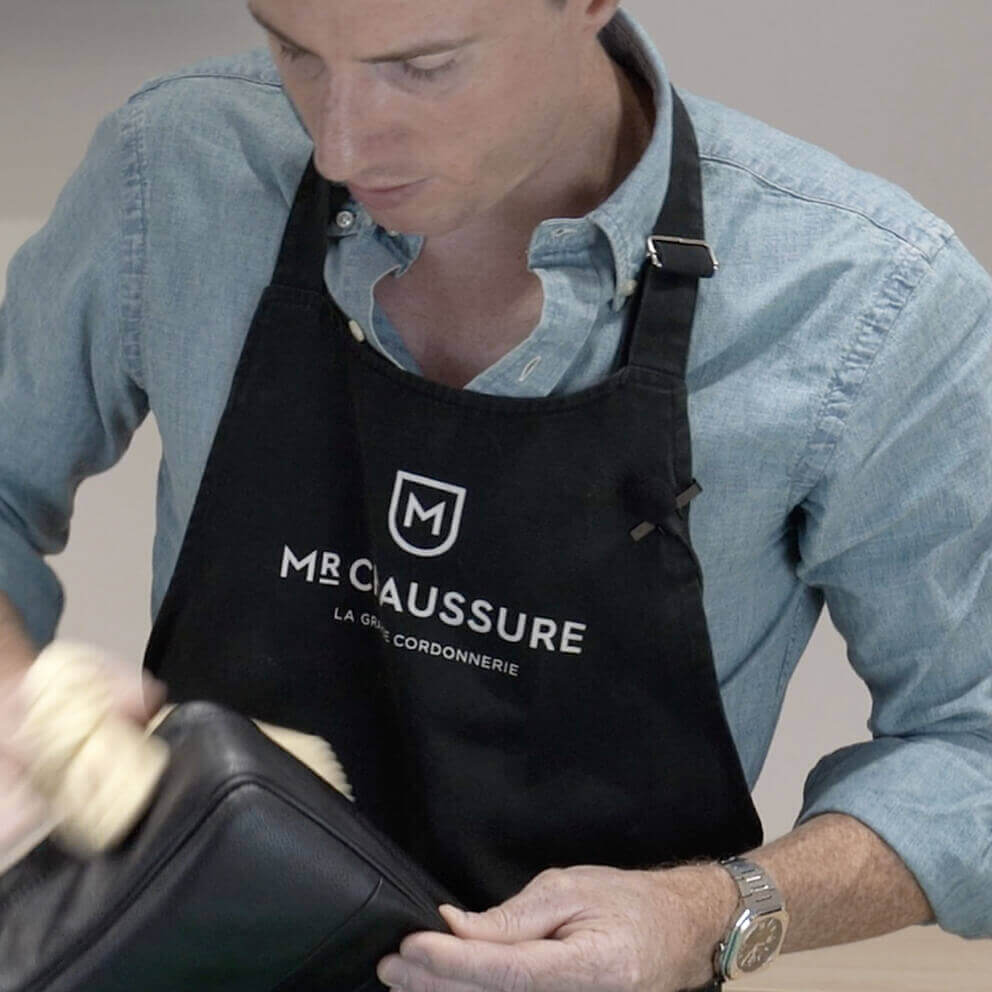 Details.
Find all the details for the product:
Cognac Shoe Shine Leather Starter Kit.
For more information on the use of this product you can consult the associated tutorials
Category :

Shoe Shine Boxes

Materials :

Leather

Type :

Case

Products included :

Leather