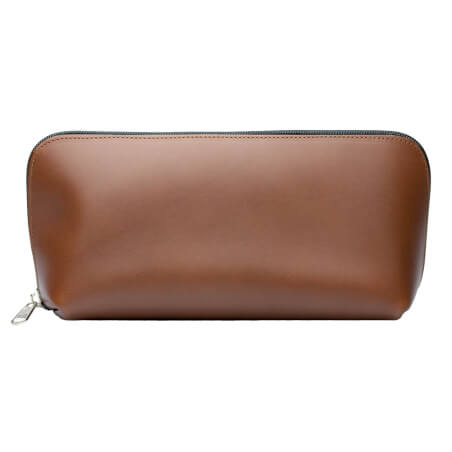  
Cognac Shoe Shine Case
Cognac coloured case created in France with our product team to store your cleaning products for your smooth leathers. The leather used brings rigidity and elegance. Available in several colours.
Details
This product is
Tested . Checked . Approved
You may also like.
Here are our recommendations that you may need in addition to this product to ensure optimal results.
Description.
Offers simple and effective storage for your leather and sneaker care products.

The size has been designed to fit easily into your bags, including travel bags, to hold your most used products. You can store the cleaning milk and a chamois cloth to remove stains from your shoes as well as a jar of shoe polish with a brush to apply it.

Perfect to refresh a shoe between two maintenances or in case of repair far from home or work.

The leather used is of high quality, providing flexibility and rigidity to the kit to guarantee a good protection of the product.

Maintenance advice: you can maintain it like other leather goods with the products of the Bōme range. Start by dusting with the scraper then clean with the cleaning gel and a chamoise. To finish you can nourish it with the cleaning gel to get it back to its original condition.

Width: 22cm
Height: 12cm
Depth: 9cm
Weight: 100g
Colour: Medium brown
Material: 100% Leather
Country of origin: France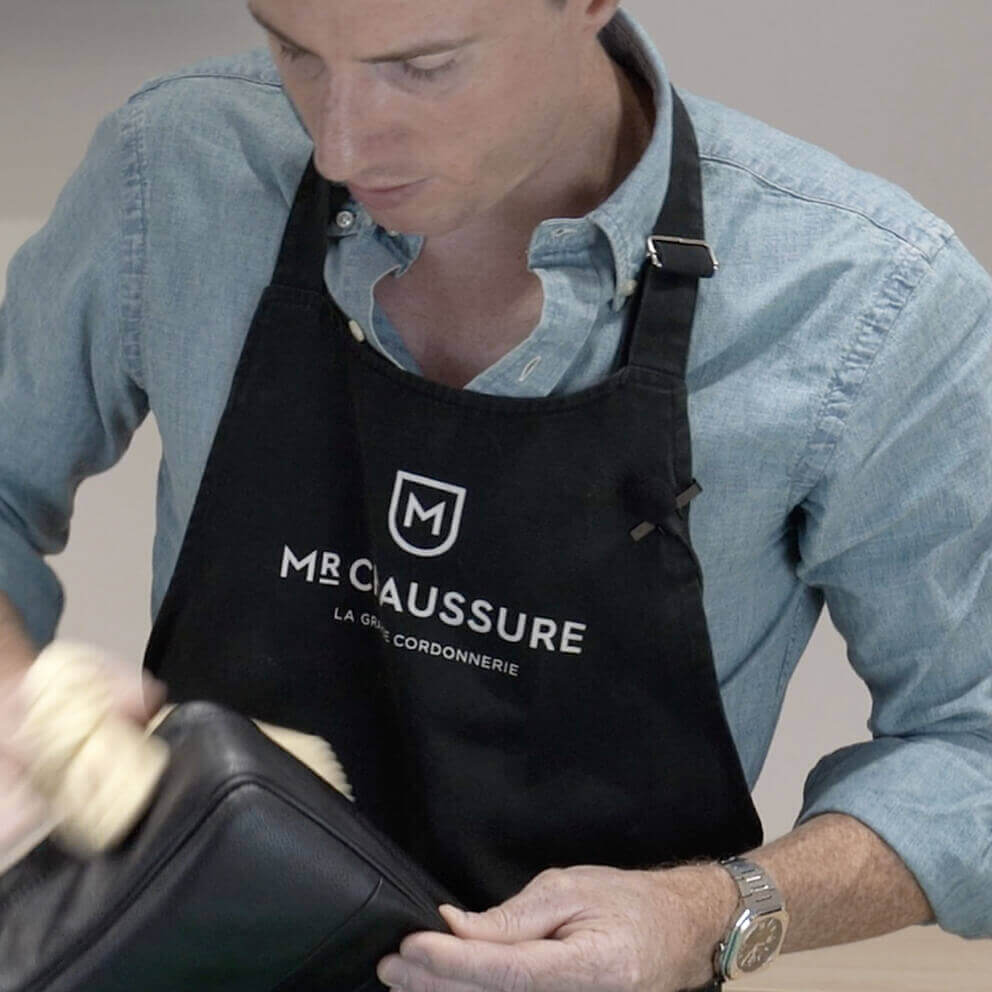 Details.
Find all the details for the product:
Cognac Shoe Shine Case.
For more information on the use of this product you can consult the associated tutorials
Category :

Shoe Shine Boxes

Type :

Case

Products included :

Empty

Weight :

0,105 g

Length :

7,7 cm

Width :

13,5 cm

Height :

11,2 cm