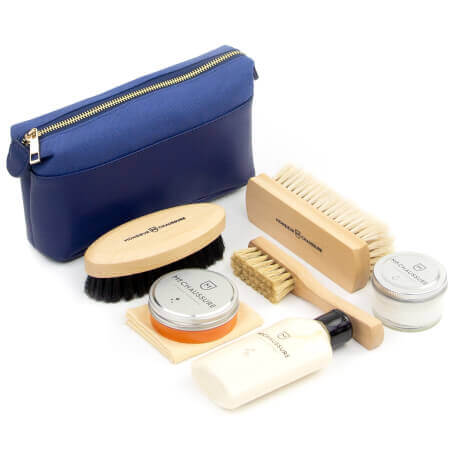  
Arctic Shoe Shine Leather Essential Kit
A sturdy and elegant storage case with a combination of leather and fabric, filled with the products and accessories of Monsieur Chaussure's essential care kit for smooth leather. Ideal for those who travel frequently.
Details
This product is
Tested . Checked . Approved
8 products in this kit.
Kit composed by our workshops so you don't forget anything! Find here the care products and accessories that make up this kit.
Description.
This kit is made to be large and strong enough to hold all the products and accessories including the brushes in the Mister Shoe's essential care kit for smooth leather. The products in the kit are compatible with all the shoe colours in your dressing room. They are accompanied by a video explaining how to carry out the complete and meticulous maintenance. If you are new to the world of shoe care, check out Lesson 1 "Shining your leather shoes" to discover the products and steps.
The kit contains:

- A black scraper to dust your shoe before applying the cleaning and nourishing products.
- A cotton chamois to spread Monsieur Chaussure's cleansing milk.
- The cleaning milk that will become your ally for all your maintenance, allowing you to remove dirt and old layers of shoe polish from your leather.
- The 50ml colourless shoe polish cream can be adapted to all the colours of your shoes to nourish the leather in depth and prevent premature drying out. The quantity allows you to carry out several maintenances.
- The brush to apply the cream and the paste of shoe polish on your shoes without leaving traces.
- The yellow shoe polish paste emphasizes the shades of the patina of your shoes and makes them shine after the passage of the polishing brush. Allows you to polish several pairs of shoes.
- The white polishing brush to complete the maintenance and give your shoe a new, shiny look.

Width: 22cm
Height: 13cm
Depth: 6cm
Colour: blue leather / blue fabric
Material: leather / cotton fabric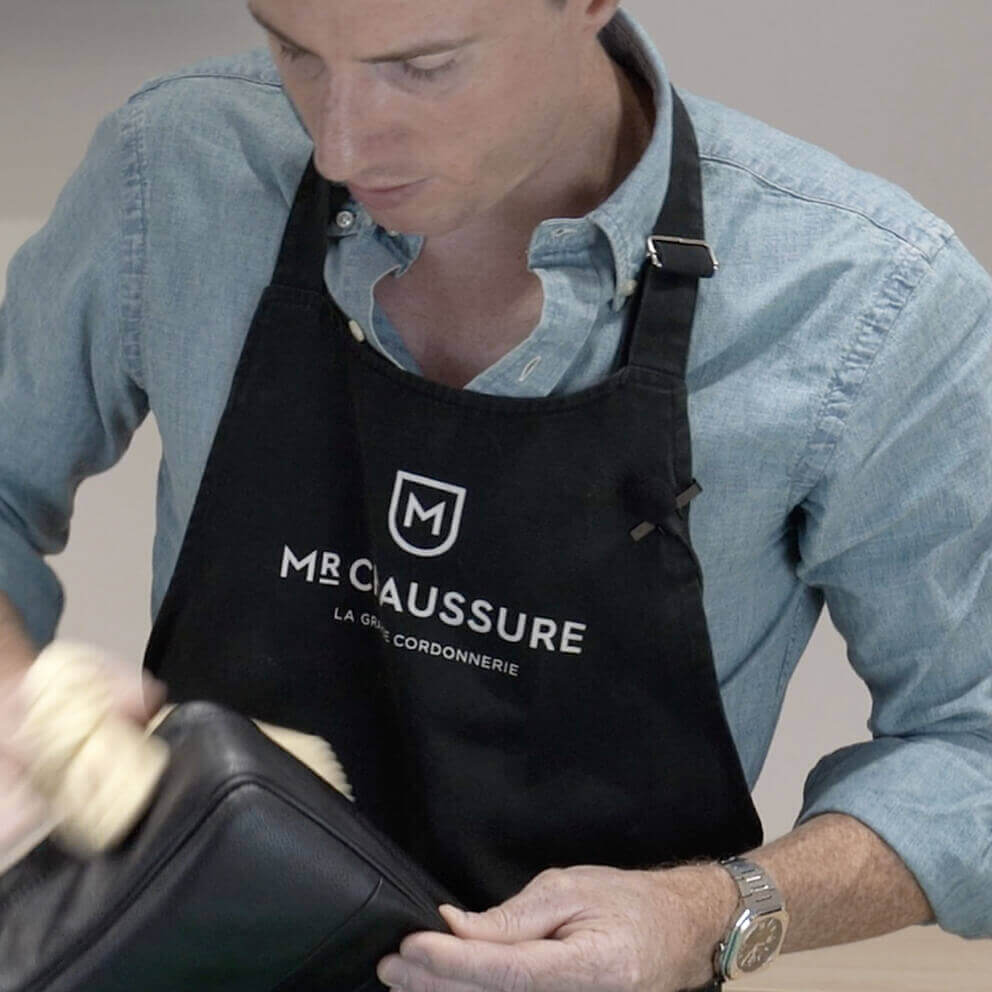 Details.
Find all the details for the product:
Arctic Shoe Shine Leather Essential Kit.
For more information on the use of this product you can consult the associated tutorials
Category :

Shoe Shine Boxes

Materials :

Leather

Type :

Case

Products included :

Leather