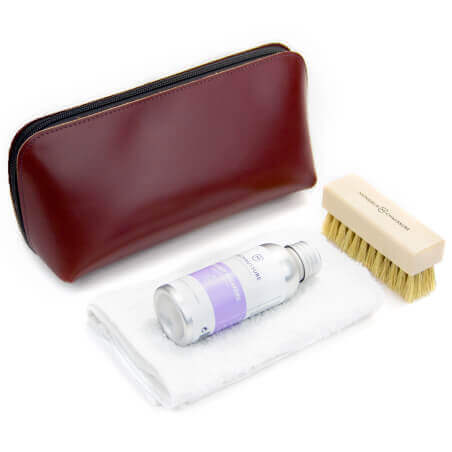  
Bordeaux Sneakers Care Essential Kit
Cognac coloured case made in France from leather and filled by our sneaker care products team to combine elegance and practicality in your wardrobe. Also available in navy blue and burgundy.
Details
This product is
Tested . Checked . Approved
4 products in this kit.
Kit composed by our workshops so you don't forget anything! Find here the care products and accessories that make up this kit.
Description.
Simple and efficient storage for your sneaker care products thanks to the robustness of the leather and the size of the pouch.

In the packed kit you will find:

- The sneaker cleaner with coconut oil for a regular cleaning of your trainers in all materials.
- The universal brush to first dust your shoes and then to shampoo your trainers with the sneaker cleaner.
- The towel to dry your shoes at the end of the maintenance.

We recommend adding a waterproofing agent to complete the waterproofing agent, which provides a light layer of protection against all liquids.
Extend the life of your kit by also carrying out a leather goods maintenance according to the lesson associated with the Bōme product.

Width: 22cm
Height: 12cm
Depth: 9cm
Colour: Bordeaux
Material: 100% leather
Country of origin: France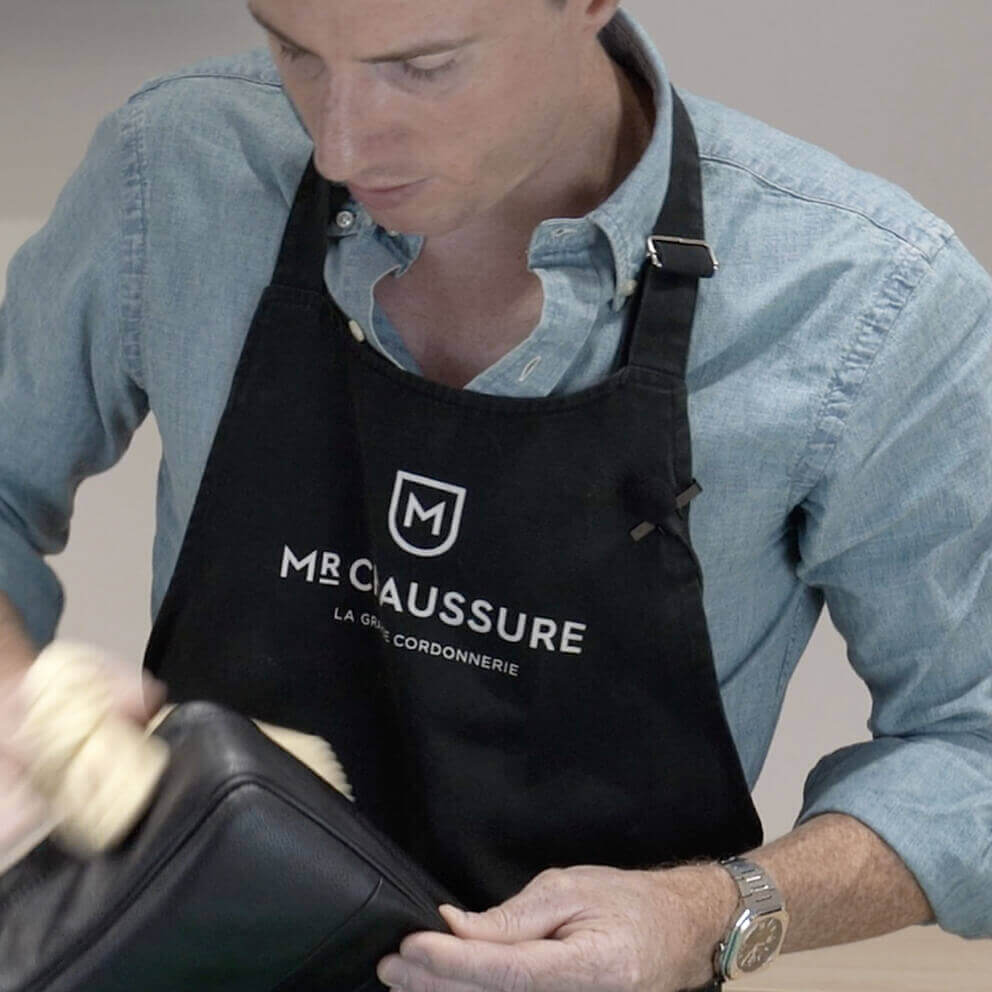 Details.
Find all the details for the product:
Bordeaux Sneakers Care Essential Kit.
For more information on the use of this product you can consult the associated tutorials
Category :

Shoe Shine Boxes

Materials :

Sneakers Only

Type :

Case

Products included :

Sneakers