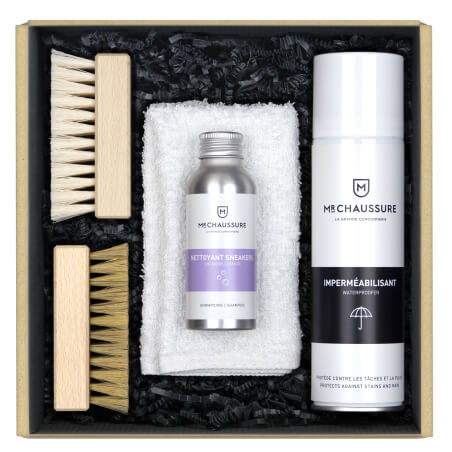  
Sneakers Care Full Kit
Ultimate kit to clean all sneakers including laces and soles. Made up of all the essential Monsieur Chaussure products and accessories and made in France. Suitable for all materials on sneakers.
Details
This product is
Tested . Checked . Approved
6 products in this kit.
Kit composed by our workshops so you don't forget anything! Find here the care products and accessories that make up this kit.
How to use this product.
The products and accessories have been tested and approved by our product team.

Before starting the maintenance, put a pair of red cedar shoe trees in your shoes to keep them in shape and dry when stored.

The kit consists of two products and 3 accessories:

- The trainer cleaner to shampoo your trainers with the universal brush to remove stains and other surface impurities. To dry your shoe, pass the towel over the entire shoe after cleaning.
- The waterproofing agent to protect your sneakers from rain, and liquids and to facilitate the next maintenance.
- The sole brush with bristles is fine and flexible enough to slip into the nooks and crannies of the sole to clean it.
- The universal brush with bristles is designed to clean without scratching the sneaker material.
- The towel to wipe the sneakers after cleaning.

The product team advises you to watch the video if this is the first time you have serviced your shoe.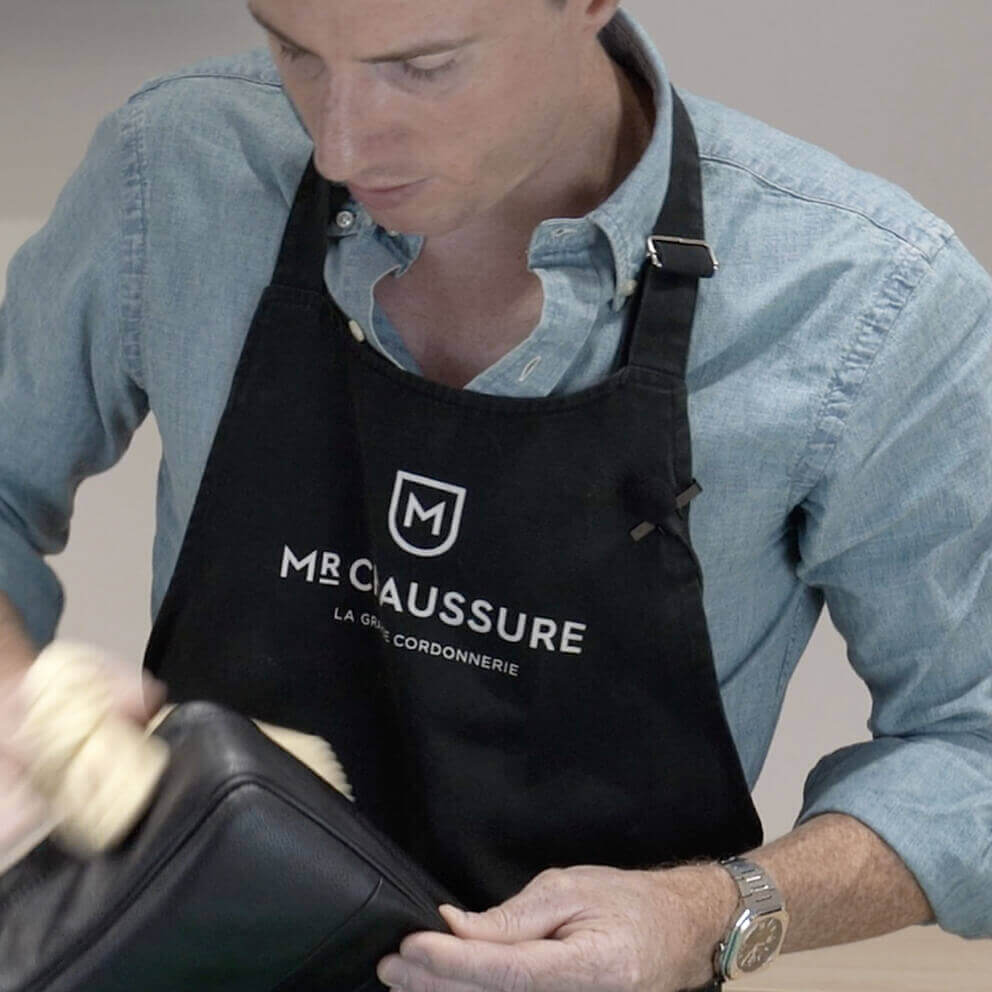 Details.
Find all the details for the product:
Sneakers Care Full Kit.
For more information on the use of this product you can consult the associated tutorials
Colour range :

All Colours

Category :

Shoe Care Kits

Materials :

Sneakers Only

Use :

Kit / Multiple

Quick Access :

The Workers' Choice

Weight :

0,627 g

Length :

24 cm

Width :

16 cm

Height :

7 cm