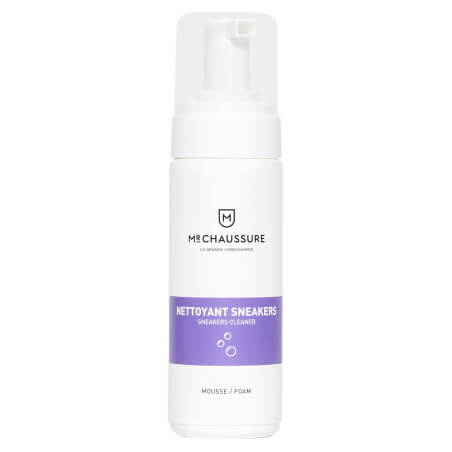  
Monsieur Chaussure Sneakers Cleaning Foam
Designed for quick and easy cleaning, our ready-to-use foam cleans without damaging your sneakers. Each pump delivers the perfect amount for effective cleaning every time. Safe for materials.
Details
This product is
Tested . Checked . Approved
You may also like.
Here are our recommendations that you may need in addition to this product to ensure optimal results.
How to use this product.
Ready-to-use cleaner for all types of leather and fabric on sneakers in foam form for quick and easy application.

Dust the entire upper of your trainer with Monsieur Chaussure's universal sneaker brush to remove excess dirt before applying the foam cleaner. Squeeze the cap to extract the desired amount of foam and place it directly onto the clean universal brush. Scrub the entire upper in a circular motion to remove all stains and dirt from the sneakers. Each pump of product contains a high dose of active cleaning agents to be effective every time. Wipe the upper with the Monsieur Chaussure microfiber towel with a tight weave to remove dirt and excess foam.

Leave to air dry for a few minutes and your shoes are ready.

Close the cap and the bottle and store it in a dry and a dark place.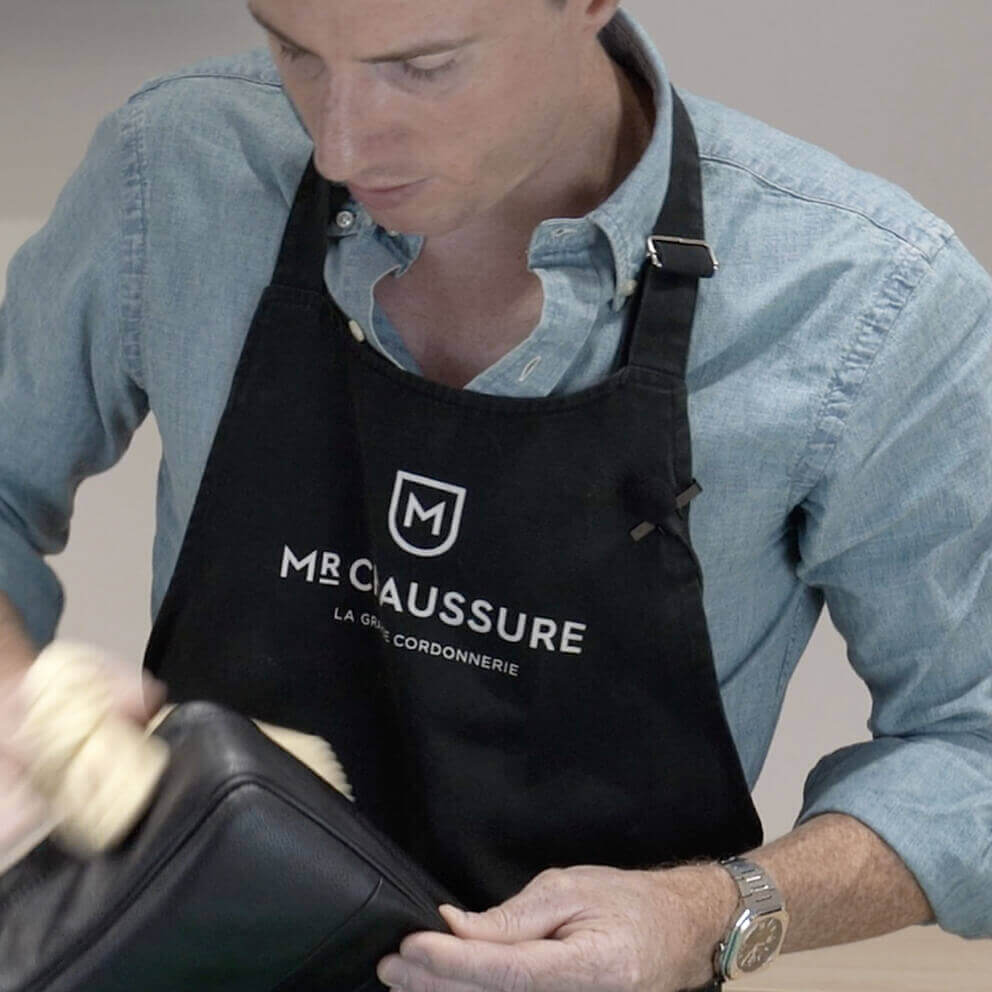 2 reviews / 5 stars
The rating for this product is 5 out of 5 stars.
We collected nearly 2 reviews from verified buyers.
Miguel D.
Verified buyer
Oct 11 2022
Perfect
Shampoo ready-to-use efficient on every sneakers
PIERRE R.
Verified buyer
Oct 10 2022
Cleaning foam for sneakers
I'm glad that I discover that the product, give a new life to my sneakers
Details.
Find all the details for the product:
Monsieur Chaussure Sneakers Cleaning Foam.
For more information on the use of this product you can consult the associated tutorials
Colour range :

All Colours

Category :

Care Products

Materials :

Sneakers Only

Use :

Cleaner

Quick Access :

The Workers' Choice