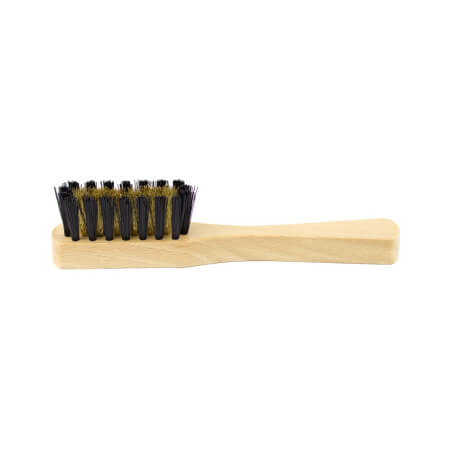  
Monsieur Chaussure Brass Suede Brush
Allows you to effectively clean your suede, nubuck or suede calfskin. Its ergonomic beech wood handle gives you a simple and pleasant grip. We use the brass brush for each of our interviews in our Monsieur Chaussure workshops.
Details
This product is
Tested . Checked . Approved
You may also like.
Here are our recommendations that you may need in addition to this product to ensure optimal results.
How to use this product.
The ergonomics of the brass brush makes it very easy to use. Use the nylon part of the brush, rubbing vigorously to thoroughly clean the suede.

Reserve the brass core of your brush for stubborn stains, use the same process as the nylon part, rub vigorously. At the end of the interview, gently brush your pair to restore its original appearance.

For the maintenance of your brush, do not use cleaner or water, simply brush it against another brush.

We advise you to use in addition to this brush a suede cleaning spray thus making the maintenance optimal.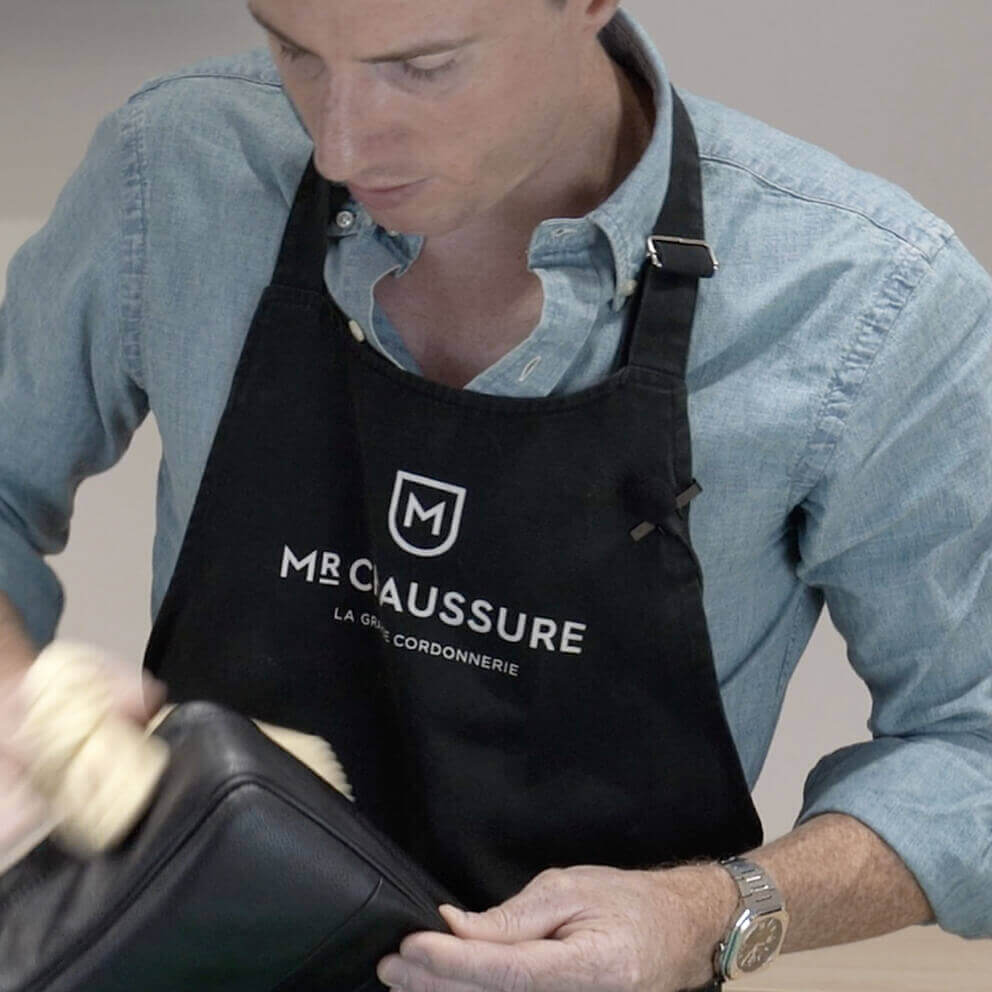 Details.
Find all the details for the product:
Monsieur Chaussure Brass Suede Brush.
For more information on the use of this product you can consult the associated tutorials
Shape :

Brass Brush

Category :

Shoe Brushes

Use :

Grooming Suede

Quick Access :

The Workers' Choice