 
Suede Shoe Care Kit
From cleaning sprays to maintenance renovators and maintenance brushes. Everything your suede and nubuck pieces need to look their best and last for years. All products in the kit are made in France.
Details
This product is
Tested . Checked . Approved
6 products in this kit.
Kit composed by our workshops so you don't forget anything! Find here the care products and accessories that make up this kit.
How to use this product.
This kit contains all the products you need to properly care for your suede shoes or leather goods. To take care of your shoes even further and protect them even better, you can finish off the cleaning and renovation with a Mr. Shoe waterproofing product. It leaves a thin barrier on the shoes so that stains and rain run off without leaving stains and makes future cleaning sessions easier.

The 6-piece suede care kit contains the essential products used in our workshops:

- The white silk scraper to start the first step of any maintenance the dusting of the shoe.
- The suede cleaning spray, tested and approved in our workshops, to carry out the deep cleaning step of the suede without damaging it. Always combine it with the scrubbing brush, using circular movements for optimum efficiency.
- The crepe brush slightly more aggressive than the scraper to carry out the delustering of the suede of which the zones where the suede became a little blackish often at the level of the tongue or the heel with the friction of the trousers.
- The brass brush to be used with the spray renovator to give back its original aspect to the suede and to find the velvet touch of this one.
- The colourless renovator compatible with all the colours of your shoes to nourish and protect in order to prolong the life and the appearance as new.

Conservation: to avoid losing a product, the Monsieur Chaussure team advises to store them in a box or a case. Both accessories offer optimal storage conditions as they protect them from heat and humidity.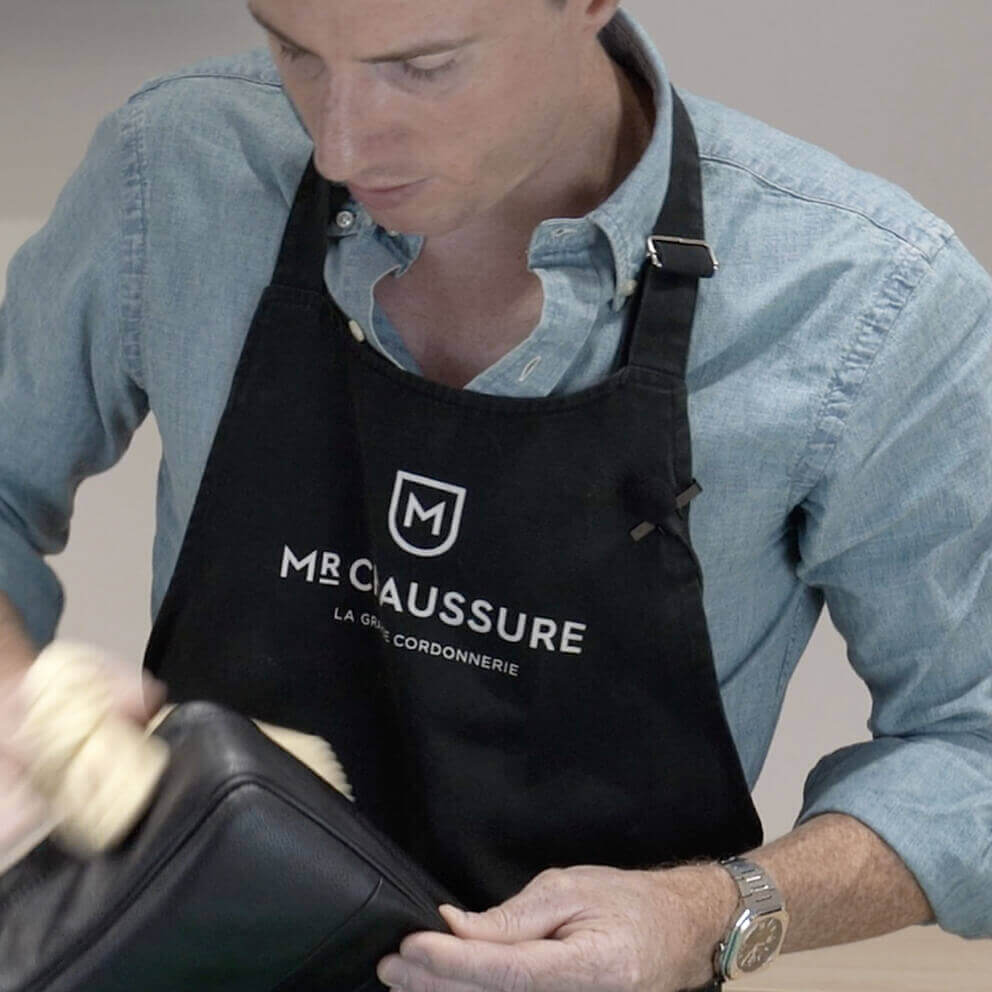 Details.
Find all the details for the product:
Suede Shoe Care Kit.
For more information on the use of this product you can consult the associated tutorials
Colour range :

All Colours

Category :

Shoe Care Kits

Materials :

Suede & Nubuck

Use :

Kit / Multiple

Quick Access :

Bestsellers