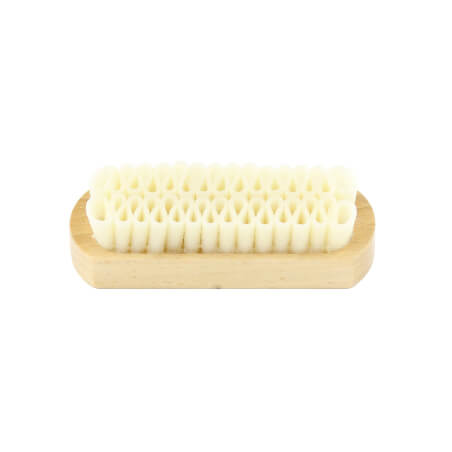  
Monsieur Chaussure Crepe Suede Brush
Allows you to dislodge encrusted dust and straighten the hair of your suede by delustering it without damaging it. Composed of beech wood and crepe rubber, its small size makes this brush malleable and very easy to use.
Details
This product is
Tested . Checked . Approved
You may also like.
Here are our recommendations that you may need in addition to this product to ensure optimal results.
How to use this product.
The brush can easily be used on its own or in addition to a suede care product. To use it, nothing could be simpler, rub the suede vigorously to dislodge heavily encrusted dust and stains.

Your brush, after several uses, will take on the color of your suede, rest assured this is normal, your brush can still be used on all your suede without the risk of color transfer.

To maintain your crepe brush, simply rub it against another brush, however, do not use any cleaning product or water to clean it.

We advise you to use the brush in addition to a suede cleaning spray, thus making the maintenance of your pair of shoes more efficient.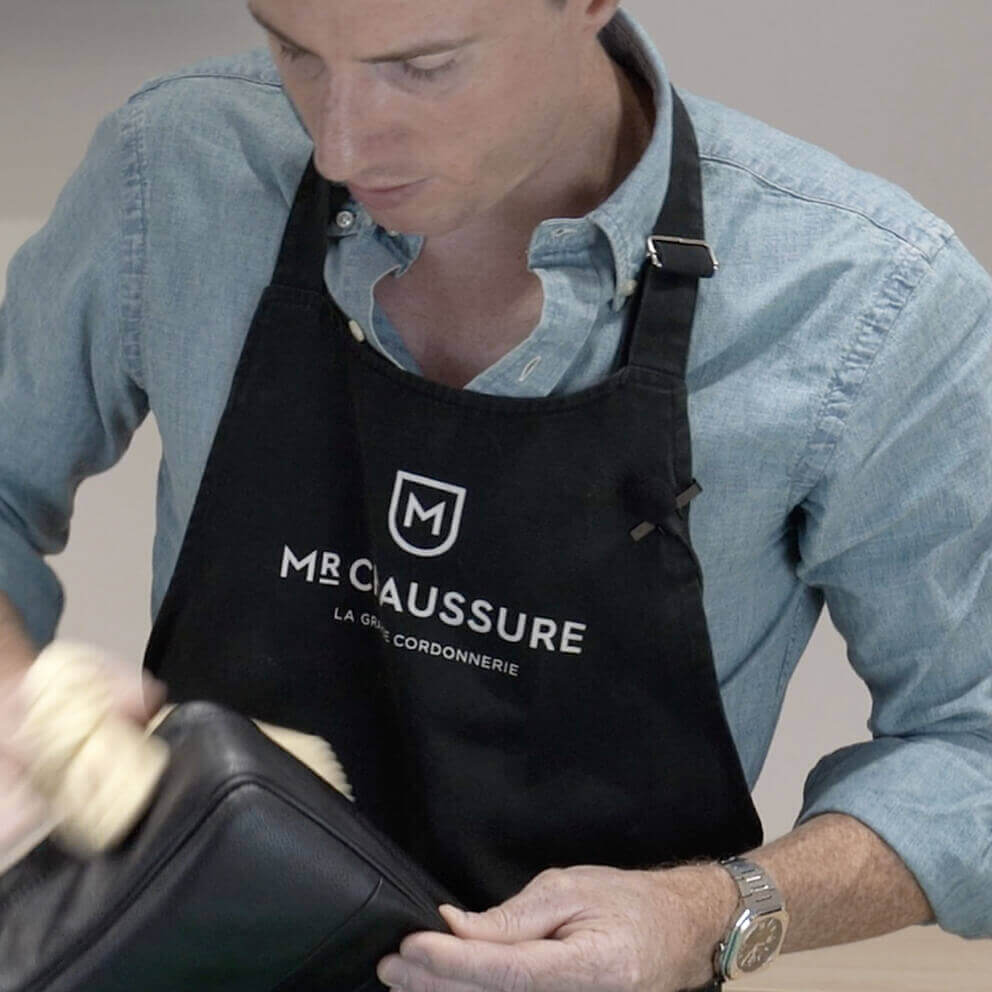 Details.
Find all the details for the product:
Monsieur Chaussure Crepe Suede Brush.
For more information on the use of this product you can consult the associated tutorials
Shape :

Crepe Brush

Category :

Shoe Brushes

Use :

Mattifying Suede

Quick Access :

The Workers' Choice