All-in-One Suede Brush
The trio of care brushes for suede, nubuck and suede in one brush. Monsieur Chaussure appreciates the ingenuity of this system, which is very practical for all your travels.
Details
This product is
Tested . Checked . Approved
You may also like.
Here are our recommendations that you may need in addition to this product to ensure optimal results.
How to use this product.
The brush is very easy to use and resides as per its appearance in three steps. Start by using its first nylon and brass side.

For gentle cleaning, prefer nylon and reserve brass for more intense cleaning. The second side in crepe makes it possible to delustre the hair of the suede, not leaving it flat and to clean more effectively encrusted stains. The third side is an eraser to use on surface stains, use the edge of it to cover a larger area of the suede.

The eraser allows you to gently sand most of the suede.

You can combine this brush with our Monsieur Chaussure suede cleaning spray to obtain optimal cleaning and results.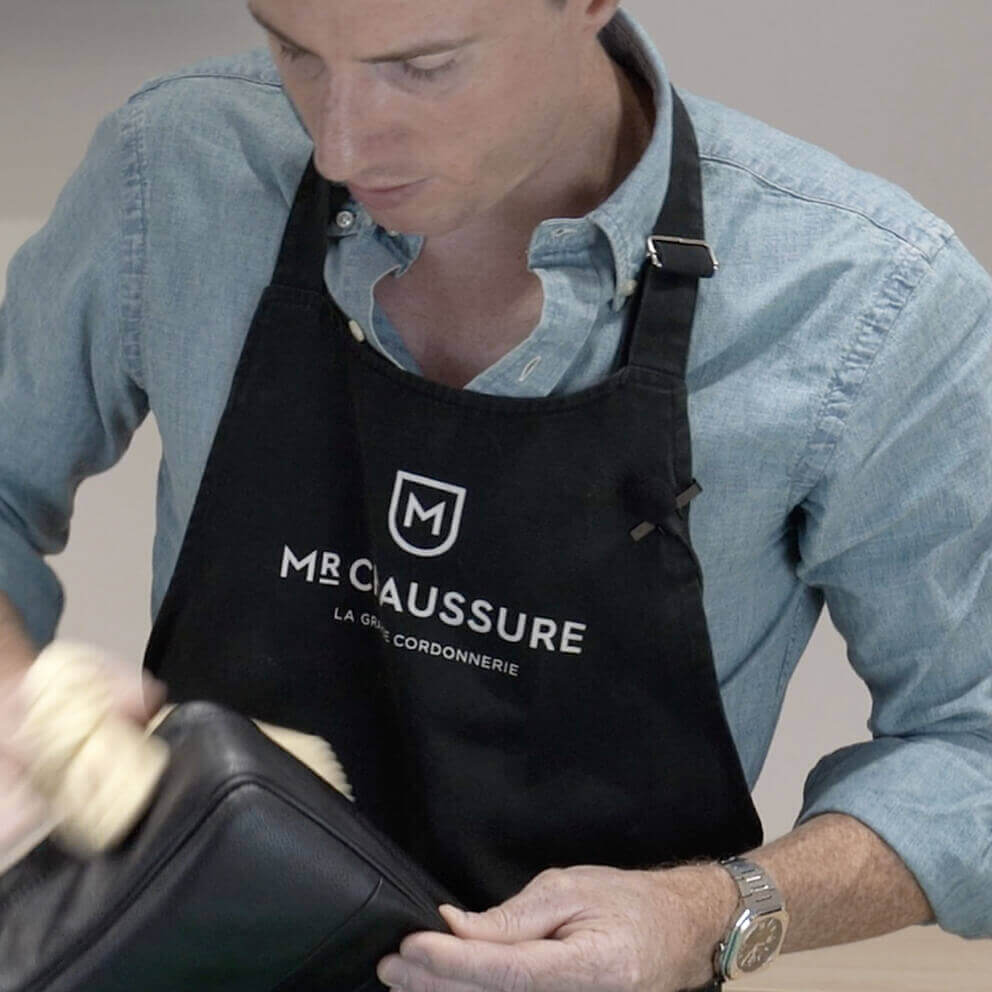 Details.
Find all the details for the product:
All-in-One Suede Brush.
For more information on the use of this product you can consult the associated tutorials
Shape :

Universal Brush

Category :

Shoe Brushes

Use :

All Uses