Black Stencil Dauber
Allows you to maintain your shoes in the most difficult to reach corners. Made of beech wood and black horsehair, this brush is the perfect tool for precise and efficient maintenance.
Details
This product is
Tested . Checked . Approved
You may also like.
Here are our recommendations that you may need in addition to this product to ensure optimal results.
How to use this product.
The use of the badger brush is simple and easy to access.

Before using the brush, make sure you have first dusted and cleaned your leather with a scraper and cleaning milk. Once your leather has been thoroughly cleaned, apply the shoe polish using the badger brush, making small circular movements on hard-to-reach surfaces such as eyelets and tabs. You can also apply shoe polish using this brush for a precise and optimal finish. Brush the brushes together to clean them without using water or cleaning products.

We strongly advise you to use a scraper and a cleansing milk in addition to your badger brush.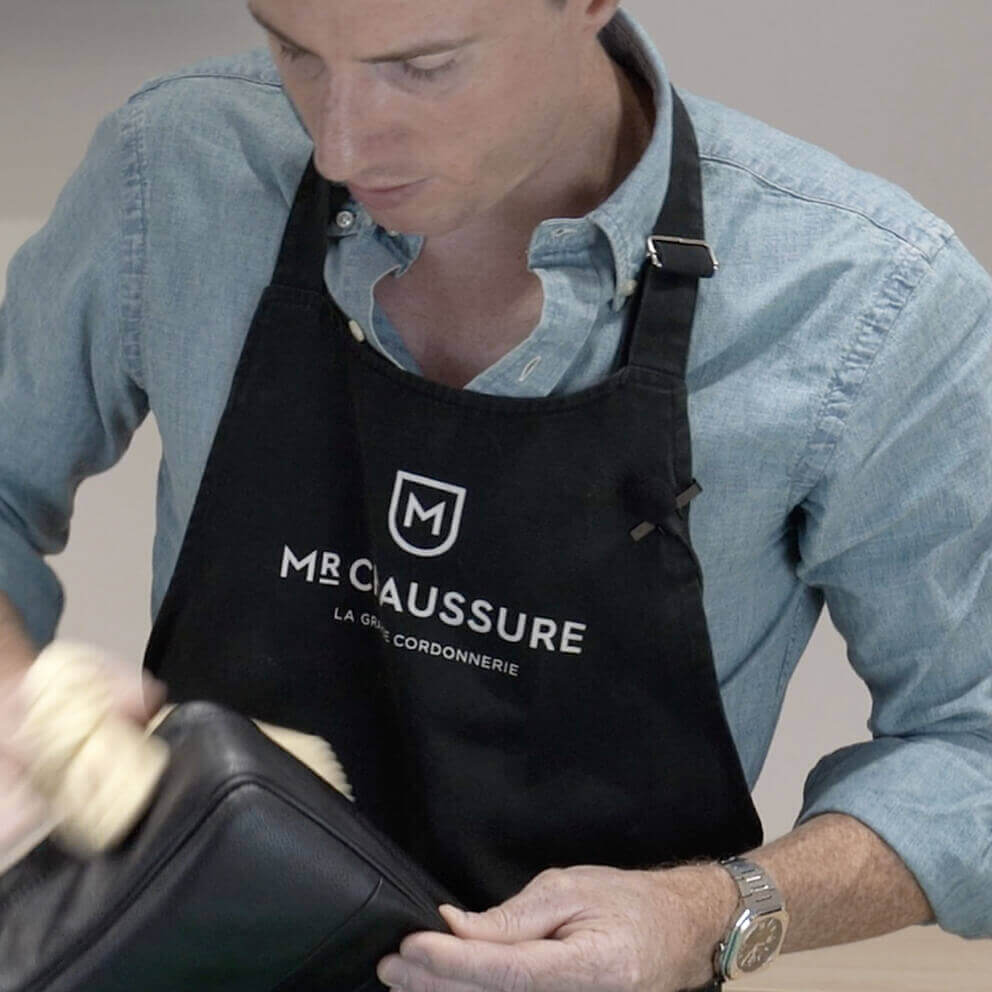 2 reviews / 5 stars
The rating for this product is 5 out of 5 stars.
We collected nearly 2 reviews from verified buyers.
Evangeline N.
Verified buyer
Fresnes, May 28 2023
Natasa M.
Verified buyer
LJUBLJANA, Dec 11 2022
Details.
Find all the details for the product:
Black Stencil Dauber.
For more information on the use of this product you can consult the associated tutorials
Shape :

Stencil Dauber

Category :

Shoe Brushes

Use :

Applying