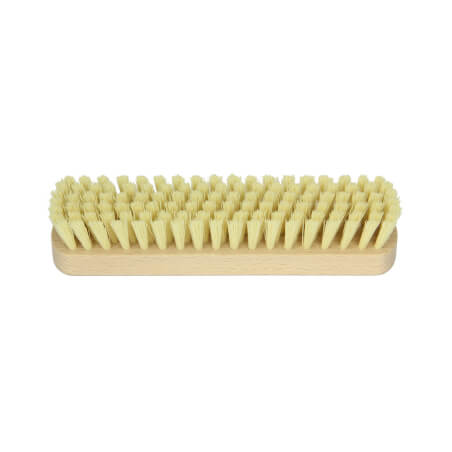  
White Shoe Cleaning Brush
Dust your smooth leather and suede shoes, even delicate ones, thanks to its synthetic bristles to start the complete cleaning. Its beech wood handle makes the brush robust during maintenance. Allows for multiple maintenance.
Details
This product is
Tested . Checked . Approved
You may also like.
Here are our recommendations that you may need in addition to this product to ensure optimal results.
How to use this product.
Suitable for daily use, it allows you to dust your leather or suede shoes.

Do not neglect this step before starting to maintain your shoes or boots.

It removes all the dust and dirt that has accumulated over the years, before cleaning your shoes completely with Monsieur Chaussure's cleaning milk. It also allows you to lightly dust your shoes in between cleanings. Take your shoe brush and rub your leather vigorously, paying particular attention to the seams of your shoes, the tongue and the laces. These are the areas most likely to collect dust. If you are dusting a pair of suede or nubuck shoes in the opposite direction of the pile to thoroughly clean your shoe.

To keep your brushes in good condition and for as long as possible, we advise you to brush them together without adding any cleaning product or water.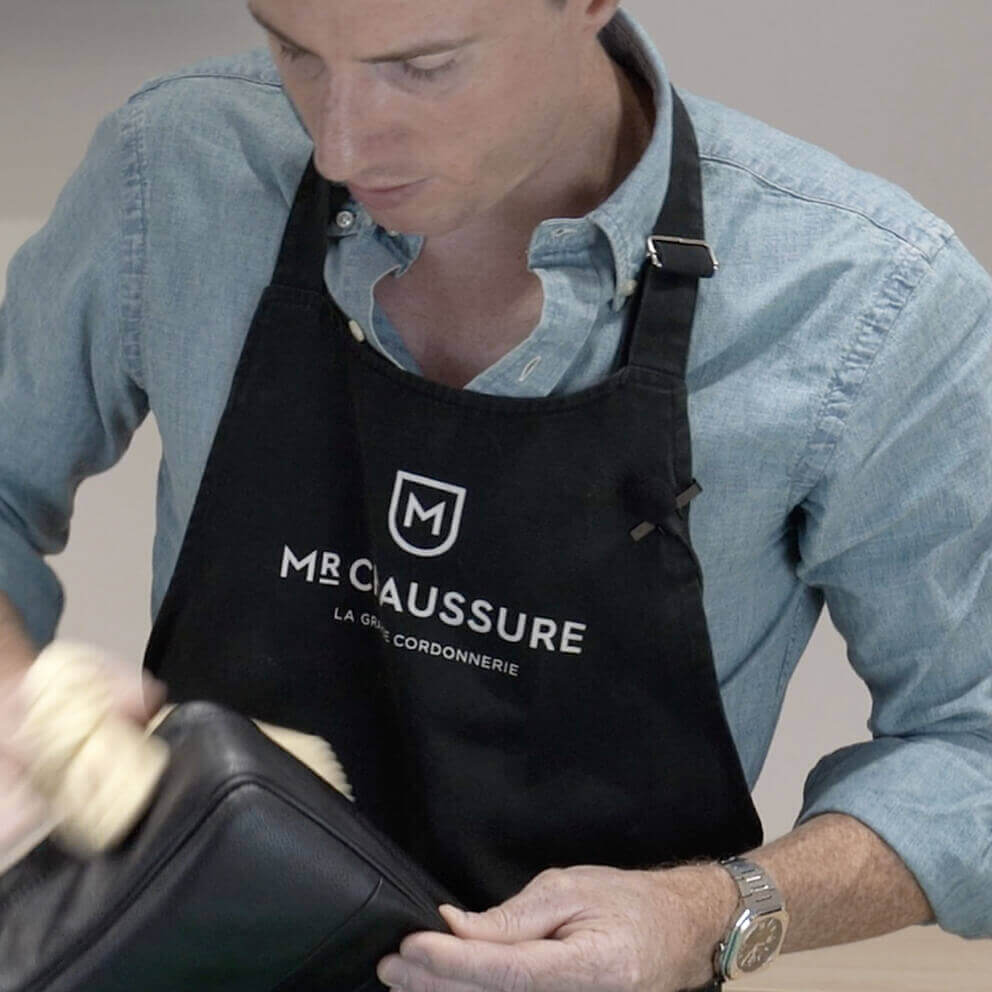 Details.
Find all the details for the product:
White Shoe Cleaning Brush.
For more information on the use of this product you can consult the associated tutorials
Shape :

Cleaning Brush

Category :

Shoe Brushes

Use :

Cleaning

Weight :

0,110 g

Length :

18 cm

Width :

4,8 cm

Height :

3,4 cm