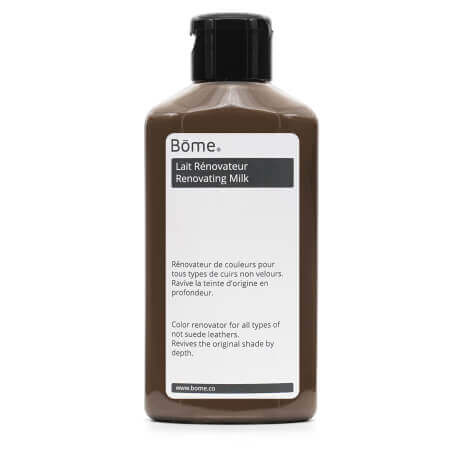  
Bōme Leather Renovator - Dark Brown
This product allows you to renovate your leather goods in smooth leather. Its anti-color transfer formula and strong pigmentation make it an essential product for your renovations. Our Monsieur Chaussure workshops use this product for all renovations of smooth leather goods.
Details
This product is
Tested . Checked . Approved
You may also like.
Here are our recommendations that you may need in addition to this product to ensure optimal results.
How to use this product.
This product must be used for the sole purpose of renovation, it must not be used for regular maintenance of the leather of your leather goods.

Make sure you have dusted your leather beforehand and cleaned it with the Bōme cleansing gel. Once this is done, apply the product with chamoisine in small layers. Once the result obtained is satisfactory, wipe the surplus with a part of your clean chamois then, let dry for one day.

To complete your renovation, we advise you to use a Bōme nourishing gel in order to obtain the best possible result.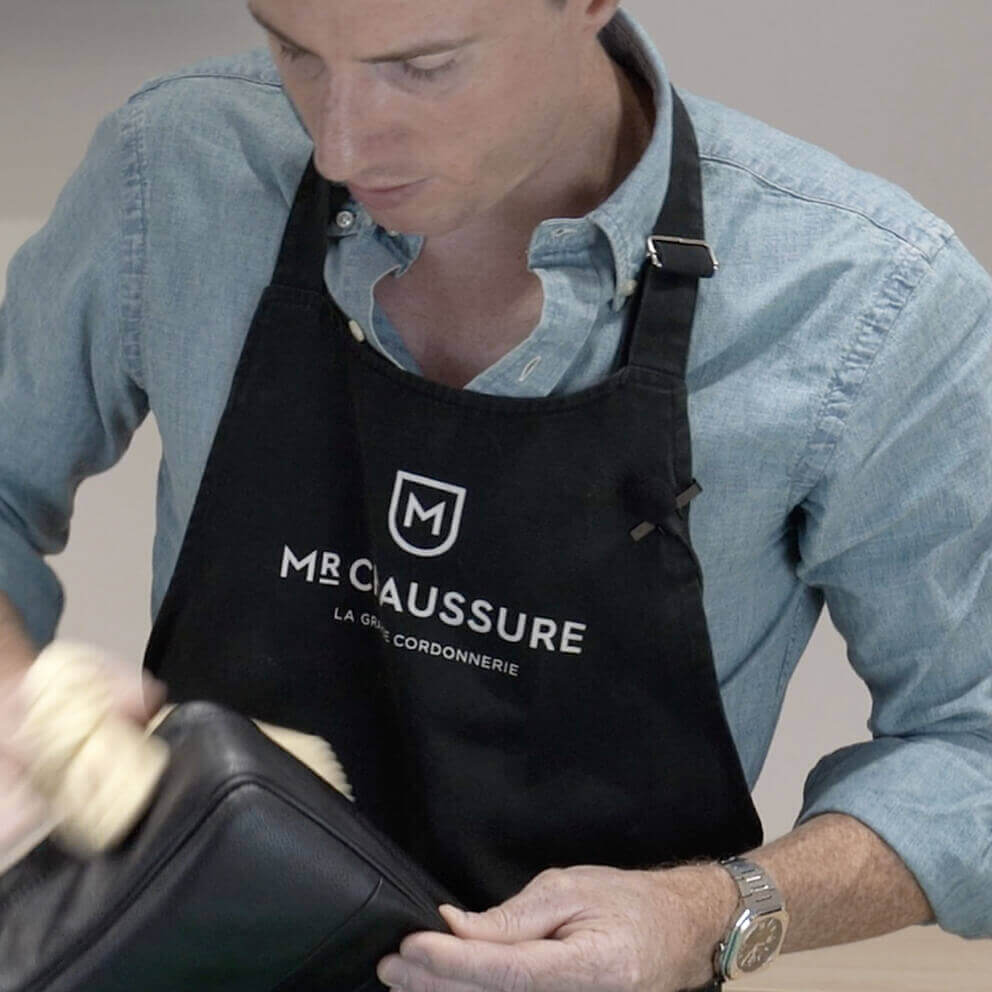 1 review / 4 stars
The rating for this product is 4 out of 5 stars.
We collected nearly 1 reviews from verified buyers.
Zoe H.
Verified buyer
Oct 20 2021
Attention ça tache
Ça colore vraiment, j'aurais aimé une mention sur le flacon pour faire attention
Details.
Find all the details for the product:
Bōme Leather Renovator - Dark Brown.
For more information on the use of this product you can consult the associated tutorials
Colour range :

Brown / Burgundy

Category :

Care Products

Materials :

All Leathers

Volume :

125 ml

Use :

Renovating

Quick Access :

The Workers' Choice

Weight :

0,138 g

Length :

3,2 cm

Width :

5,7 cm

Height :

13,3 cm