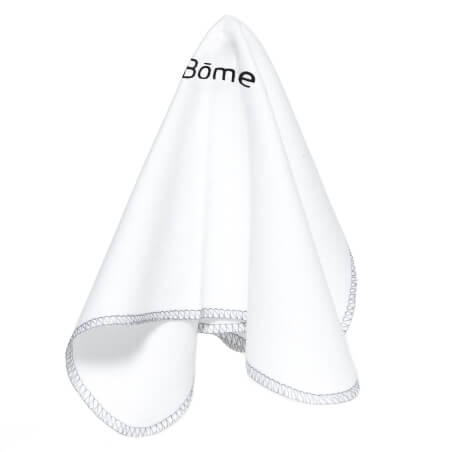  
Bōme Polishing Cloth
High quality coton polishing cloth with a tight, absorbent weave to prevent product transfer between the chamois and your skin. Soft and thick for easy care of your upholstery, automotive and leather goods.
Details
This product is
Tested . Checked . Approved
You may also like.
Here are our recommendations that you may need in addition to this product to ensure optimal results.
How to use this product.
Has several functions that allow it to intervene during different phases of maintenance: favor the use of a chamois for each phase to avoid transfers. Technique used in Monsieur Chaussure workshops.

It allows you to dust your leather shoes without scratching them, as when using a boar bristle scraper. After dusting your leather goods or car upholstery, apply the Bōme cleaning gel with a clean chamois for a gentle cleaning of the leather pores. For a precise application of the gel, wrap it around two fingers, as shown in the video associated with the care to be performed.

You can also use a new chamois to apply the protective gel to protect the area evenly. The chamois can be used to smooth the protective gel into an even, thin layer. Then you can apply the protective spray as part of your leather goods maintenance.

Wash your chamois in the washing machine at 30° with your dark cloths or other household towels.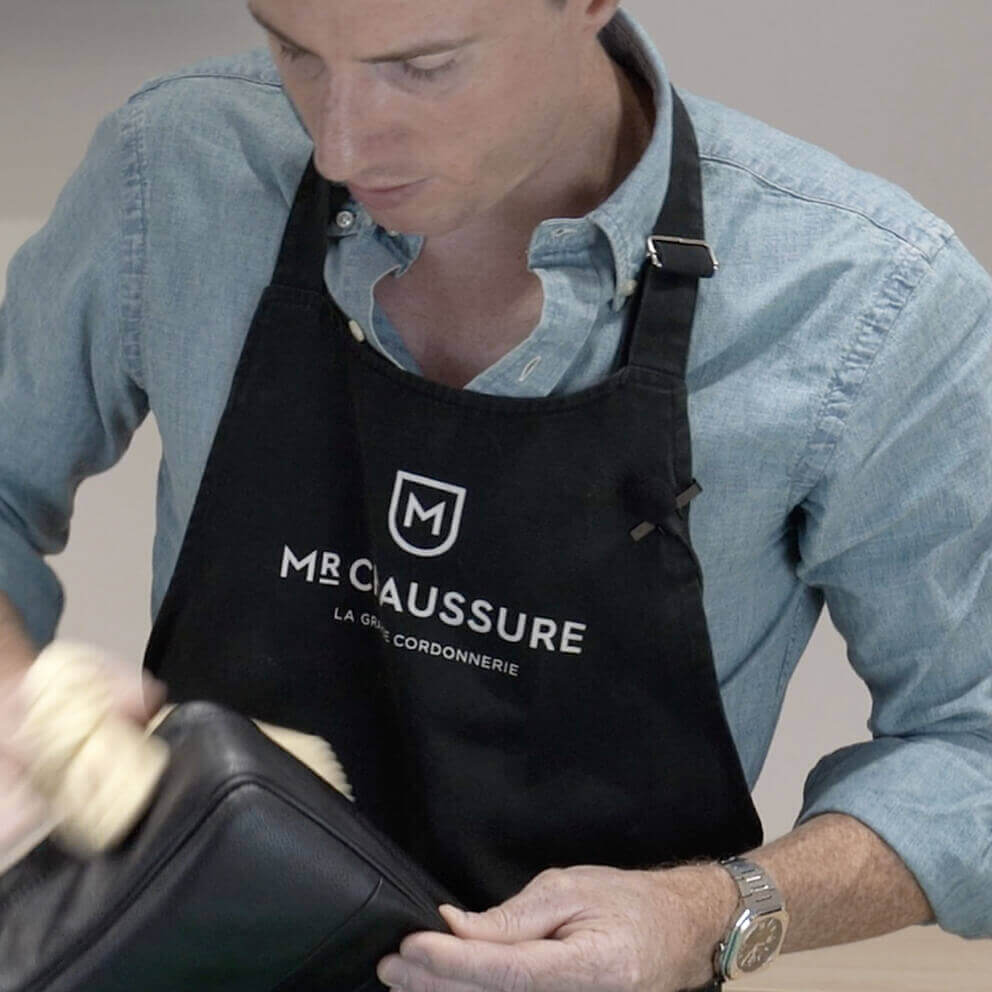 3 reviews / 5 stars
The rating for this product is 5 out of 5 stars.
We collected nearly 3 reviews from verified buyers.
Nicolas C.
Verified buyer
Oct 11 2022
Olivier C.
Verified buyer
Oct 11 2022
Nice polishing cloth
It's a good idea to have several of these to help you get organized and it seems to last over time.
Alix De F.
Verified buyer
Oct 09 2022
I recommand!
The perfect polishing cloth that I have
Details.
Find all the details for the product:
Bōme Polishing Cloth.
For more information on the use of this product you can consult the associated tutorials
Colour range :

All Colours

Shape :

Polishing Cloth / Towel

Category :

Polishing Cloths

Materials :

All Materials

Use :

Applying

Quick Access :

The Workers' Choice

Weight :

0,26 g

Length :

20 cm

Width :

16 cm

Height :

0,1 mm