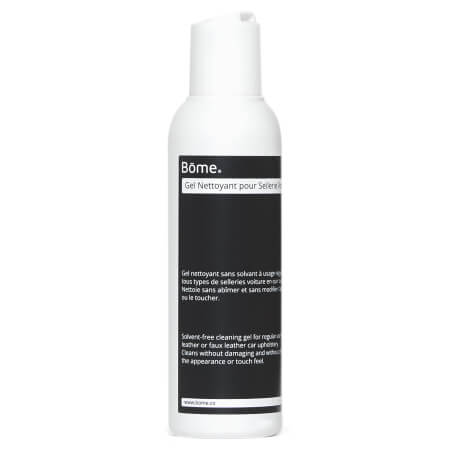  
Bōme Car Upholstery Cleaning Gel
Fluid cleaning gel dissolves dirt and stubborn stains on all car upholstery leathers without altering or damaging them, thanks to its natural, plant-based formula. The plus: revives the original color.
Details
This product is
Tested . Checked . Approved
You may also like.
Here are our recommendations that you may need in addition to this product to ensure optimal results.
How to use this product.
Formula created without solvents with a texture only for automotive leathers does not alter the look or feel to retain the original quality.

On a dusted leather with a Bōme boar bristle cleaning brush, squeeze the bottle to take a generous dab of product. Place the dab on a clean chamois. Apply in circular motions to the entire area to be treated to clean evenly. Repeat the process until the desired level of cleanliness is achieved. To complete the cleaning process, a protective gel is best to protect the leather exposed to the cleaner. This gel has the dual function of nourishing and protecting, leaving a very light protective film that does not alter the look or feel.

Place the bottle in an airy, shaded room for better conversion of the product.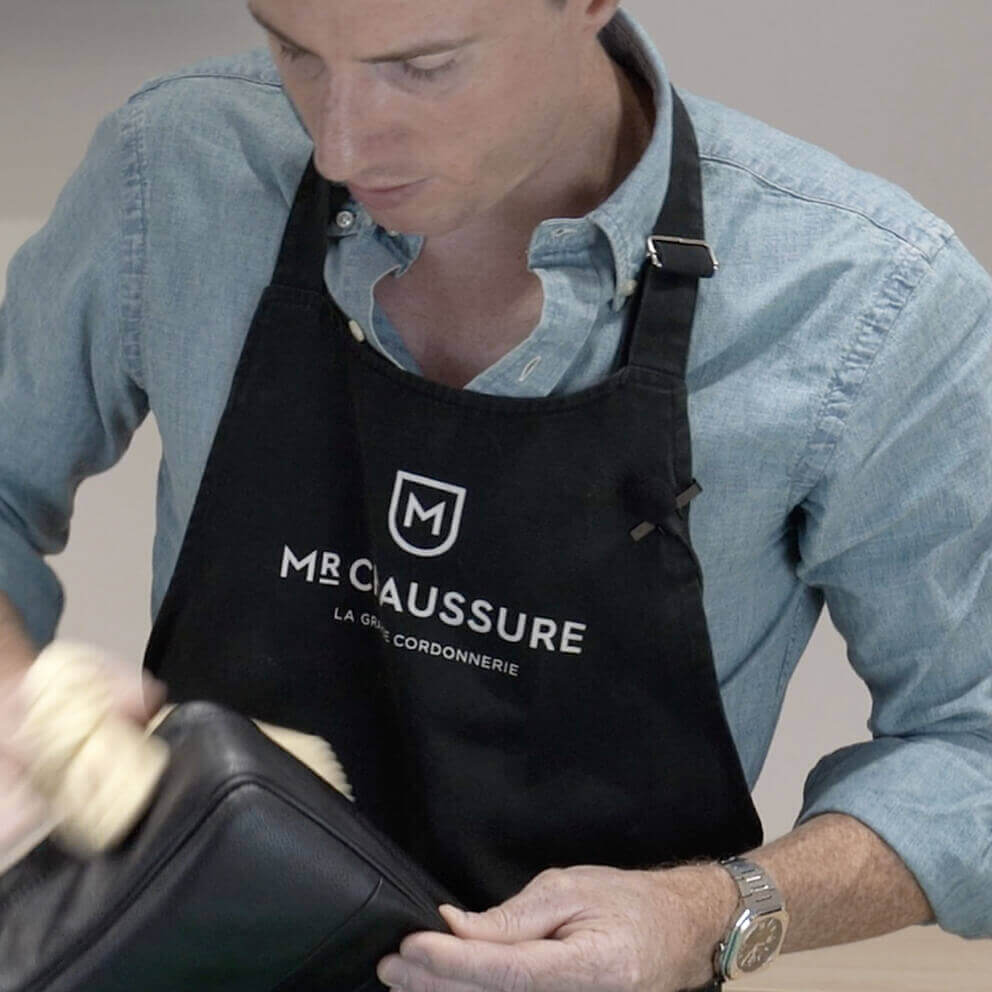 2 reviews / 5 stars
The rating for this product is 5 out of 5 stars.
We collected nearly 2 reviews from verified buyers.
Vincent O.
Verified buyer
Oct 12 2022
Clean and fresh
Clean perfectly every leather car upholstery
Audrey P.
Verified buyer
Oct 11 2022
Details.
Find all the details for the product:
Bōme Car Upholstery Cleaning Gel.
For more information on the use of this product you can consult the associated tutorials
Colour range :

All Colours

Category :

Care Products

Materials :

Car Upholstery Only

Use :

Cleaner

Quick Access :

The Workers' Choice