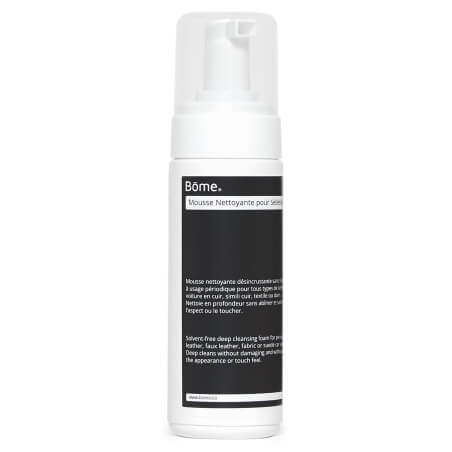  
Bōme Car Upholstery Deep Cleansing Foam
With a natural formula that removes all the dirt in one go without altering the feel or look of your car's leather upholstery. Its foamy texture allows for a quick and efficient application.
Details
This product is
Tested . Checked . Approved
You may also like.
Here are our recommendations that you may need in addition to this product to ensure optimal results.
How to use this product.
The cleaning foam allows you to complete a thorough cleaning once a month during a major cleaning.

Instructions for use: After dusting your car seat with the upholstery cleaning brush, you can proceed with the cleaning. Squeeze the cap to remove the desired amount of foam. Then rub vigorously in a circular motion over the entire area to be cleaned. Reapply foam regularly to clean all corners of the seat. No need to rinse the product; wipe it off with the Bōme microfiber towel.

Our advice: To complete this deep cleaning and protect your chair for longer, apply the protective gel in a thin layer with the Bome chamois. The protective gel will nourish and waterproof the leather to facilitate future maintenance.

Storage advice: Store your bottle in a dry place and away from temperature variations.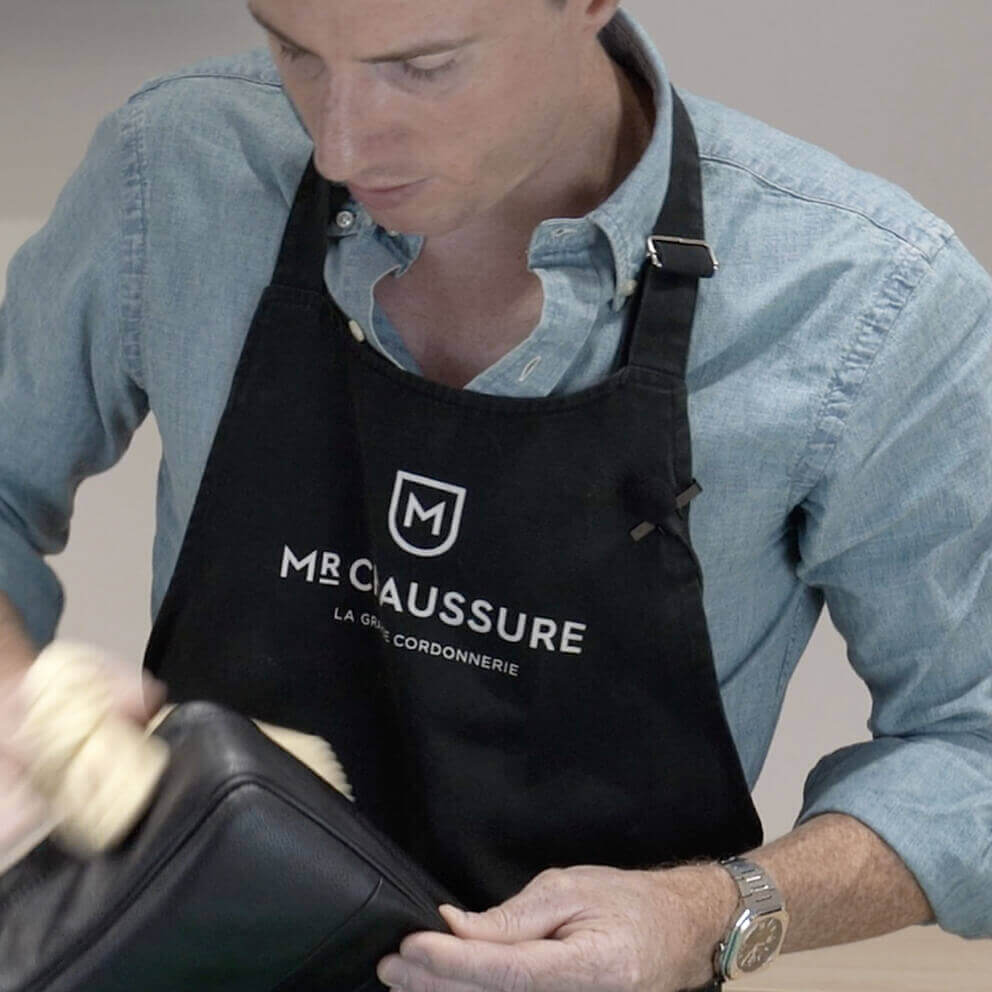 2 reviews / 5 stars
The rating for this product is 5 out of 5 stars.
We collected nearly 2 reviews from verified buyers.
Jeremy D.
Verified buyer
Oct 12 2022
Magical
A must have to keep clean your car
Caroline C.
Verified buyer
Oct 09 2022
Top!
Really cleans without rinsing, great!
Details.
Find all the details for the product:
Bōme Car Upholstery Deep Cleansing Foam.
For more information on the use of this product you can consult the associated tutorials
Colour range :

All Colours

Category :

Care Products

Materials :

Car Upholstery Only

Use :

Cleaner

Quick Access :

The Workers' Choice