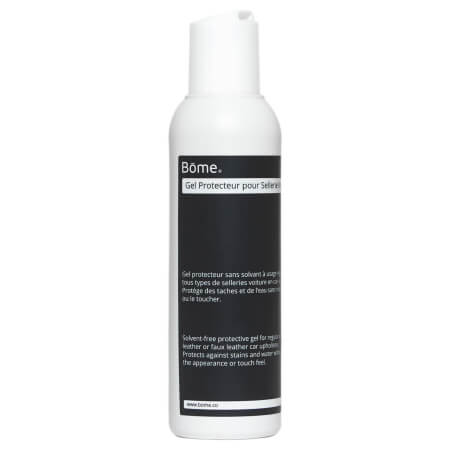  
Bōme Car Upholstery Protective Gel
A cedar oil-based fluid gel that leaves a thin and uniform protective film to protect against stains and water on car upholstery leathers without altering the look or feel.
Details
This product is
Tested . Checked . Approved
You may also like.
Here are our recommendations that you may need in addition to this product to ensure optimal results.
How to use this product.
Its primary function is to waterproof all leather and imitation leather in your car.

Before applying this product, make sure you have dusted with a Bōme scraper and cleaned the leather with a Bōme cleaning gel or foam. Squeeze a dose of protective gel from the bottle and place it on a clean microfiber chamois. Apply the product in circles to cover the entire surface to be protected. Repeat as many times as necessary to protect all sides. Don't forget the edges for maximum protection, matte and without a sticky film.

Ensure the bottle, especially the cap, is tightly closed before storing it in a dark room away from heat.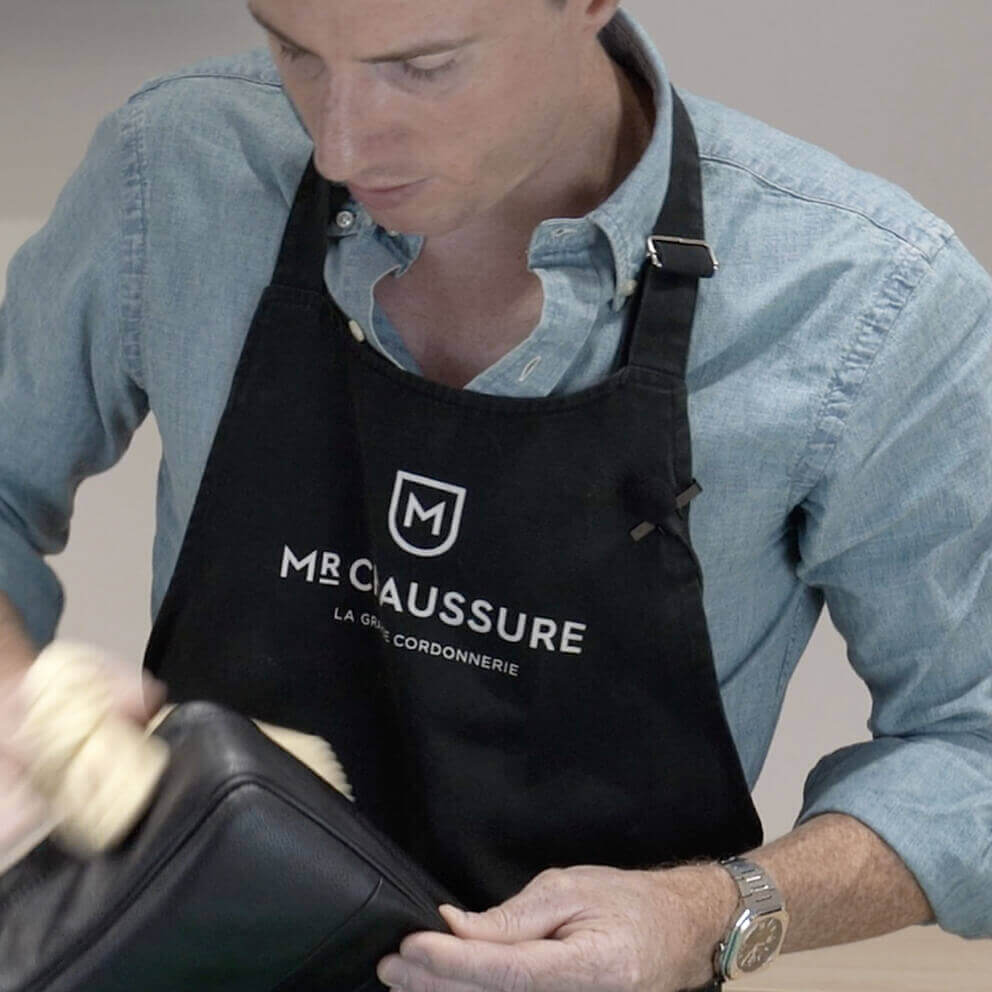 2 reviews / 5 stars
The rating for this product is 5 out of 5 stars.
We collected nearly 2 reviews from verified buyers.
Jouvenne H.
Verified buyer
Oct 11 2022
Must have
Keep protected your leather car upholstery
Aymeric G.
Verified buyer
Oct 10 2022
Details.
Find all the details for the product:
Bōme Car Upholstery Protective Gel.
For more information on the use of this product you can consult the associated tutorials
Colour range :

All Colours

Category :

Care Products

Materials :

Car Upholstery Only

Volume :

150 ml

Use :

Protect

Quick Access :

The Workers' Choice

Weight :

0,172 g

Length :

4,3 cm

Width :

4,3 cm

Height :

16,9 cm