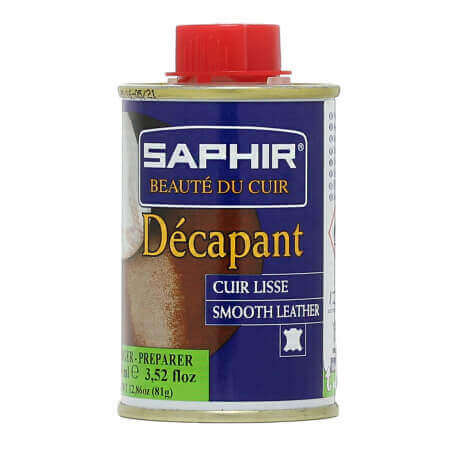  
Saphir Colour Remover - 100ml
Discolour the patina of your leather shoes in just a few passes so that you can change the original colour without damaging the material. Tested and approved in the Monsieur Chaussure workshops by patina experts.
Details
This product is
Tested . Checked . Approved
You may also like.
Here are our recommendations that you may need in addition to this product to ensure optimal results.
How to use this product.
Precautions for use : Do not include in your regular shoe care routine. We advise you to test a hidden area of your shoe to see how the leather reacts. If the leather loses some colour, your shoe is suitable for the stripper. If this is not the case, do not continue stripping as this may damage your shoes.

Sit in a well-ventilated room and cover your work surface with a cloth to avoid damaging it when handling the products. Make sure you have dusted your shoes before applying the product. Start by opening the bottle of product and lightly soaking the product on a chamois. Pass the soaked chamois over the leather, gently dabbing the colour into the leather. Repeat this procedure several times. Repeat the experiment to apply several layers of paint stripper to activate the effects.

Stop applying stripper when the leather is discoloured and dull. Allow your shoes to dry for at least an hour before staining. To finish the new colour of your shoes, apply generously some nourishing shoe polish to nourish and enhance the colour. Shine your shoes with a polishing paste and a polishing brush to get your shoes as shiny as they were when you first bleached them.

Always keep the stripper in a shaded area, a place is fine.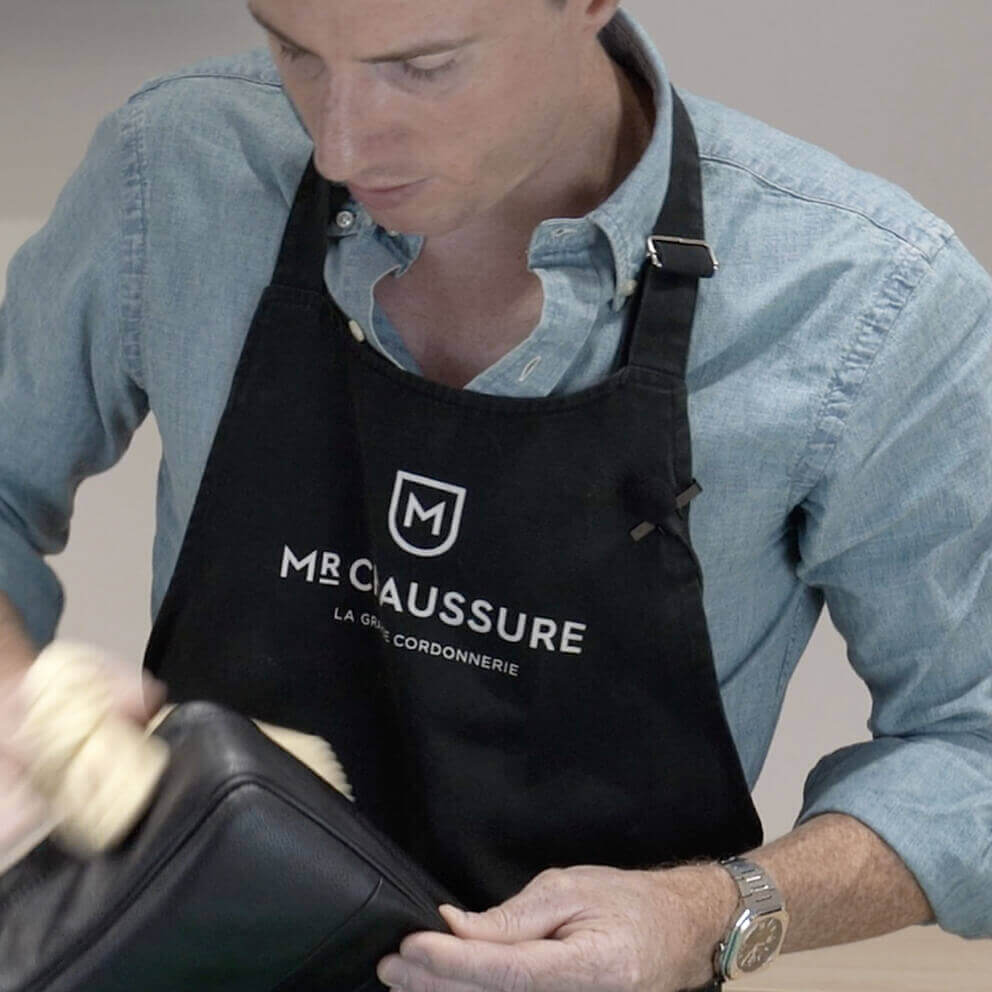 Details.
Find all the details for the product:
Saphir Colour Remover - 100ml.
For more information on the use of this product you can consult the associated tutorials
Colour range :

All Colours

Category :

Care Products

Materials :

All Leathers

Type :

Liquid

Volume :

100 ml

Use :

Color Remover

Weight :

0,125 g

Length :

5,5 cm

Width :

5,5 cm

Height :

9 cm