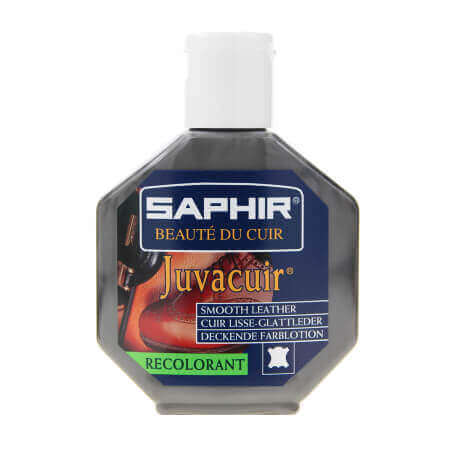  
Saphir Juvacuir Grey Recoloring Cream
Repigmenting product specially designed for leather goods to revive the original colour of your smooth leathers. Available in several colours. Approved by the workshop manager according to the Monsieur Chaussure quality guidelines.
Details
This product is
Tested . Checked . Approved
You may also like.
Here are our recommendations that you may need in addition to this product to ensure optimal results.
Description.
Before using the recolourant, make sure you carry out the first steps of leather goods maintenance according to the advice of Monsieur Chaussure, i.e. remove all dust from the leather goods and clean thoroughly with a Bōme cleaning gel.

You can then apply the product. Shake the bottle vigorously, and apply the desired amount to a clean chamois. Spread the dye over the area of leather to be re-pigmented to make it penetrate. Repeat the process until the desired coverage is achieved. Once you have achieved the desired color, you can add a Bōme nourishing gel. Brush on a thin layer of Bōme nourishing gel to prevent color transfer to your clothes. Wipe with a clean chamois to ensure that any excess product that has not been absorbed by the leather is removed. Finish the renovation for the buffing stage with a buffing glove to rub over the entire renovated piece of leather goods.

You can find all the tips for maintaining your leather goods on our website in the "Tips & Videos" section.

Store the dye in a dry place away from direct light.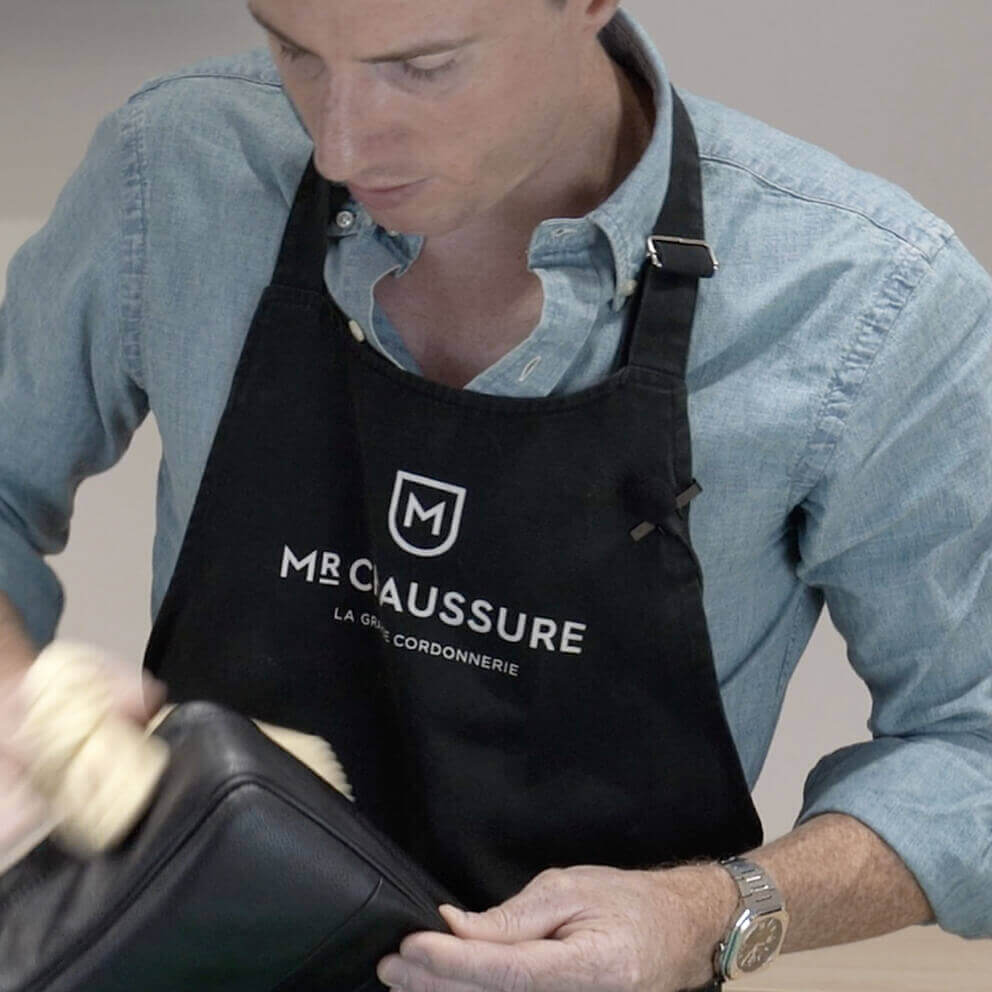 Details.
Find all the details for the product:
Saphir Juvacuir Grey Recoloring Cream.
For more information on the use of this product you can consult the associated tutorials
Colour range :

Black / Grey

Category :

Care Products

Materials :

Smooth Leather

Type :

Liquid

Volume :

75 ml

Use :

Repair

Quick Access :

The Workers' Choice

Weight :

0,90 cm

Length :

6,8 cm

Width :

2,4 cm

Height :

9,6 cm