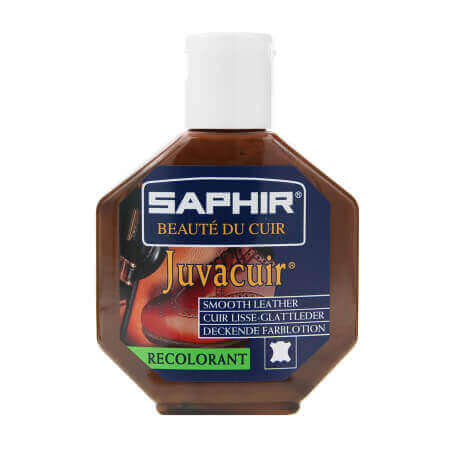  
Saphir Juvacuir Hazel Recoloring Cream
This product allows you to recolor your smooth leather goods, jackets or shoes. This product does not transfer color and thus validates the criteria of the Monsieur Chaussure quality charter.
Details
This product is
Tested . Checked . Approved
You may also like.
Here are our recommendations that you may need in addition to this product to ensure optimal results.
Description.
Before using this product, be sure to clean your leather first with a Bōme cleaner.

Shake the bottle until a solid color is obtained.

Apply the product using a chamoisine, proceeding in small successive layers. Use a part of the clean chamois to remove the excess, then let it dry for a day. We advise you, once dry, to continue with a Bōme nourishing gel for optimal results.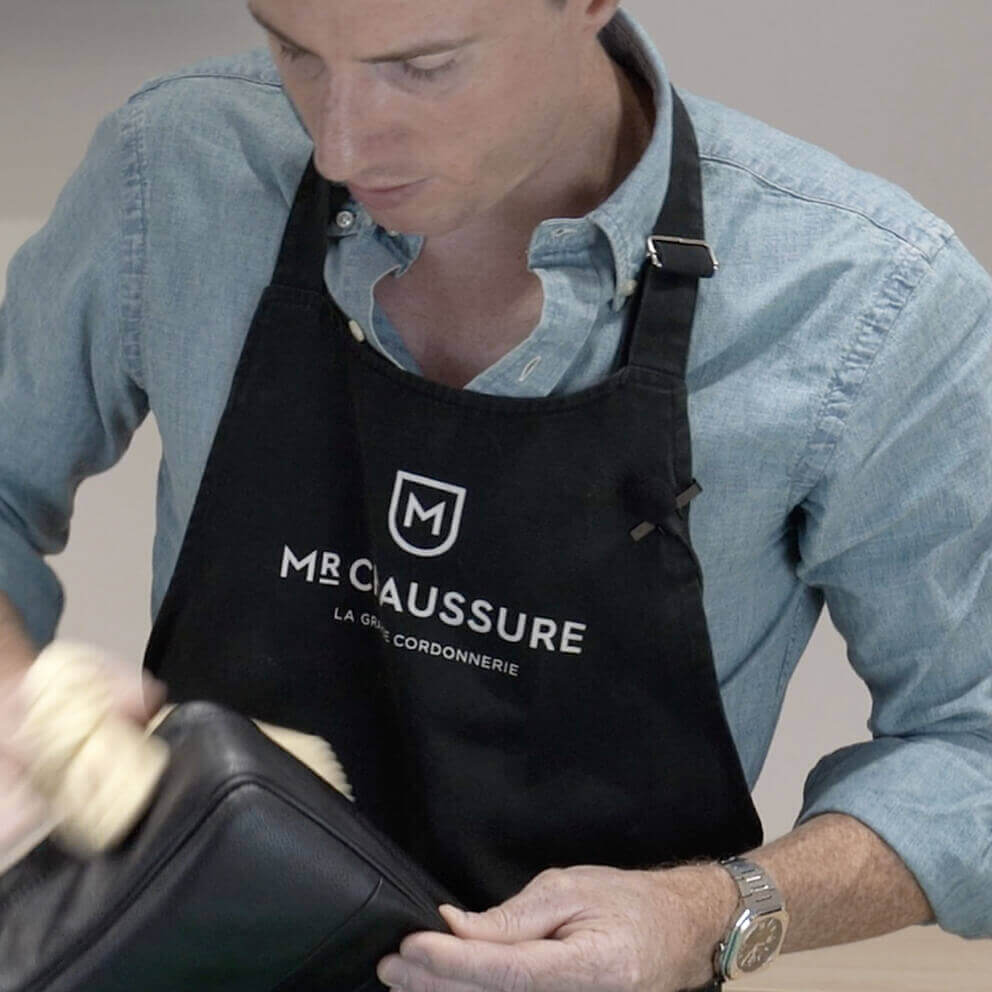 Details.
Find all the details for the product:
Saphir Juvacuir Hazel Recoloring Cream.
For more information on the use of this product you can consult the associated tutorials
Colour range :

Brown / Burgundy

Category :

Care Products

Materials :

Smooth Leather

Type :

Liquid

Volume :

75 ml

Use :

Repair

Quick Access :

The Workers' Choice

Weight :

0,90 g

Length :

6,8 cm

Width :

2,4 cm

Height :

9,6 cm