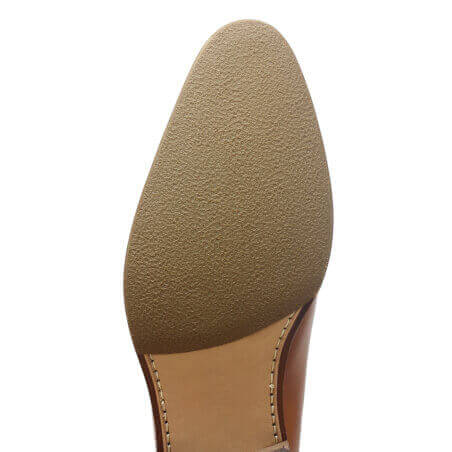  
Tan Sole Guards
Protects your sole from normal shoe wear and tear and extends its life. Flexible and rigid, it perfectly fits the shape of the shoe to be discreet and not to take away from the comfort of walking. Crepe skate guaranteed for 5 years.
Details
This product is
Tested . Checked . Approved
You may also like.
Here are our recommendations that you may need in addition to this product to ensure optimal results.
Description.
How to order this service ?

This service is available in Parisian shops and on the web. Find the shop nearest you by visiting the shops section of our website. To order the service online, choose the service and add it to your basket. Continue shopping and validate your basket. Our customer service department is directly informed of your order and sends you a delivery note to send us your pair of shoes at no extra cost.

Our team of shoemakers will carry out the requested service, placing the 1.8mm crepe pad on your shoes to protect them from shocks and moisture. After the shoe is removed and checked by our workshop manager, your pair of shoes is sent back to you in a Monsieur Chaussure protective cover.

To prolong the care of your shoes we advise you to take care of them with products adapted to the cleaning of leather or suede such as the Monsieur Chaussure product range.

Shoe repair services are carried out exclusively in Monsieur Chaussure workshops in Paris by salaried shoemakers Monsieur Chaussure.

Your shoes are checked by the workshop chief.
If we need more information, a manager will call you, otherwise the requested work will begin.

The usual deadline for this service is from one week to 10 days.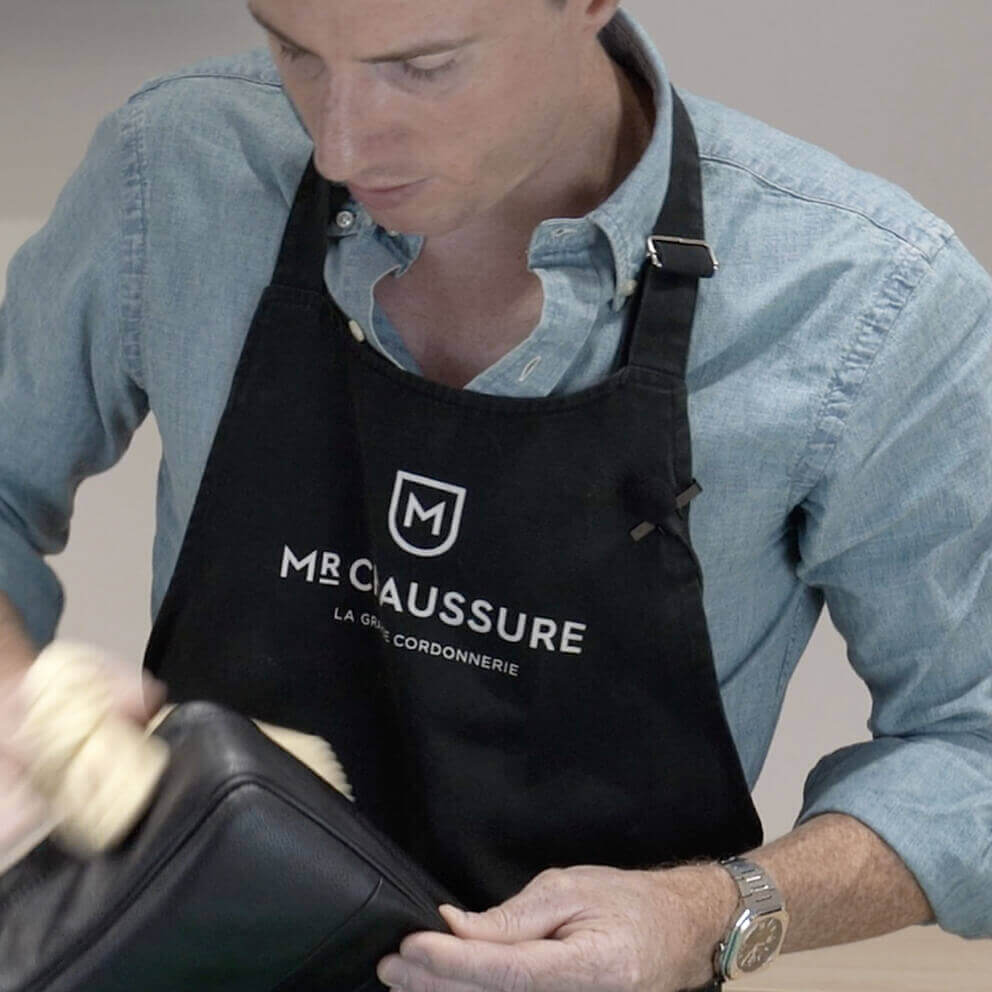 Details.
Find all the details for the product:
Tan Sole Guards.
For more information on the use of this product you can consult the associated tutorials
Category :

Shoe Repairs

Goal :

Protect

Work Area :

Sole

Support :

Shoe