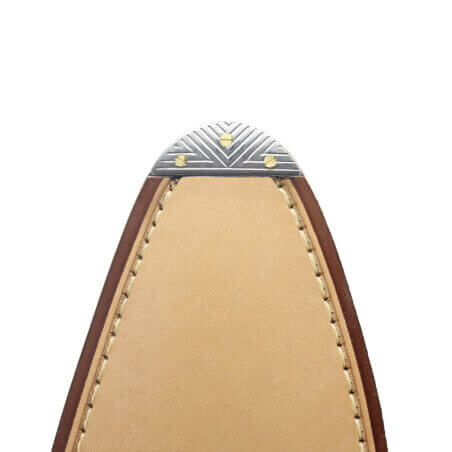  
Fitted Steel Toe Taps
Irons embedded and screwed into the top of your sole to protect it from impact with the ground when you wear your shoe regularly. Ideal for people who walk with the top of their foot on the ground first.
Details
This product is
Tested . Checked . Approved
You may also like.
Here are our recommendations that you may need in addition to this product to ensure optimal results.
Description.
The front shoe is ideal for protecting the toe of your shoe from impact and increasing its life. It is recessed to fit the shape of the sole and is not felt when walking, ideal for people who point the shoe before touching the ground.

After receiving your pair of shoes either in the shop or via our online shoe repair service, our shoemaker files the toe cap before fitting an iron to the size of your shoe's curvature. The shoe is then screwed on so that it does not move when you wear it.

To finish, the shoe is sanded to respect the aesthetics of the shoe.

Shoe repair services are carried out exclusively in Monsieur Chaussure workshops in Paris by salaried shoemakers Monsieur Chaussure.

Your shoes are checked by the workshop chief.
If we need more information, a manager will call you, otherwise the requested work will begin.

The usual deadline for this service is from one week to 10 days.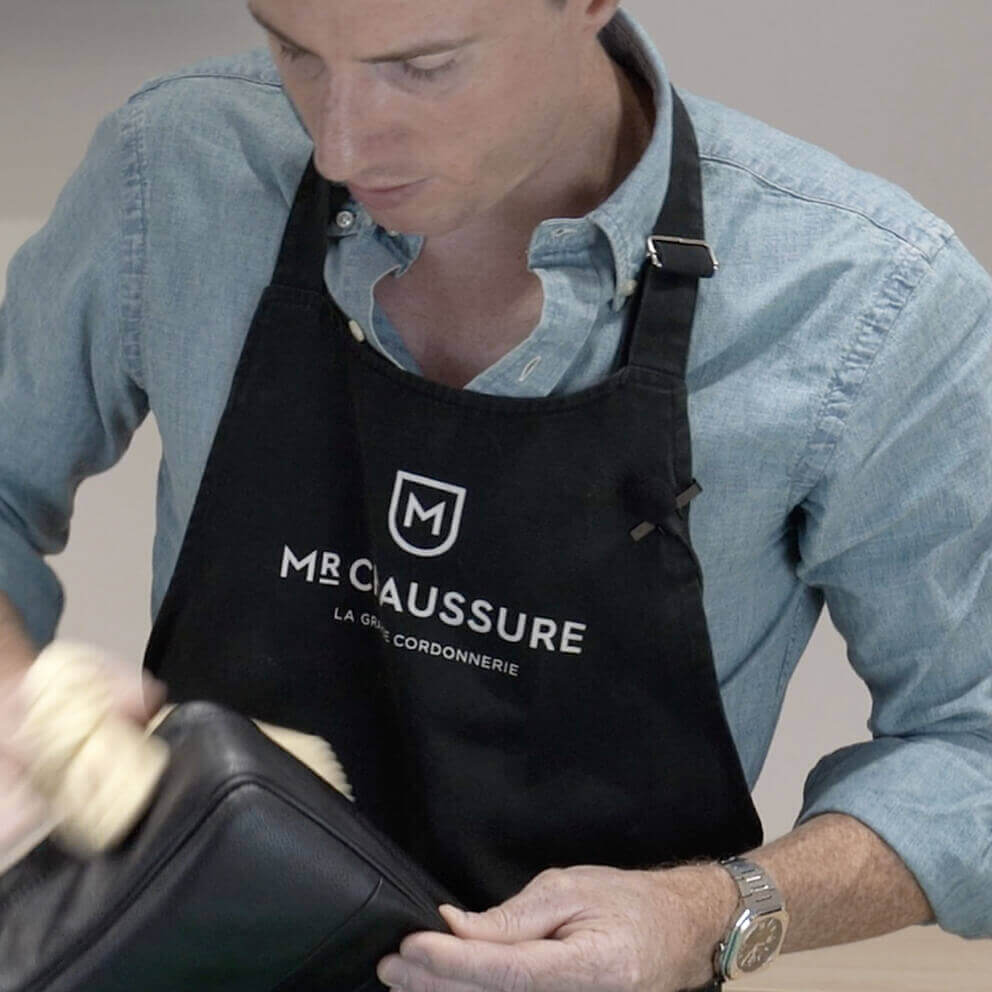 Details.
Find all the details for the product:
Fitted Steel Toe Taps.
For more information on the use of this product you can consult the associated tutorials
Category :

Shoe Repairs

Goal :

Protect

Work Area :

Sole

Support :

Shoe