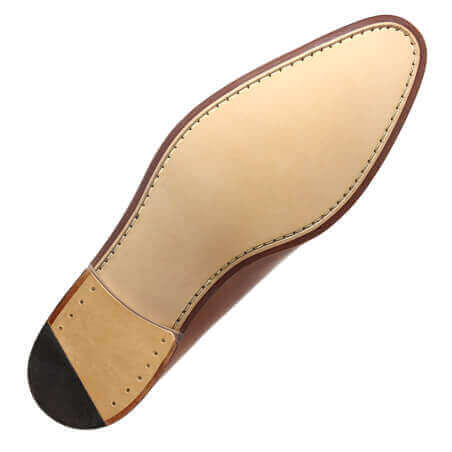  
Full Leather Stitched Aloft Sole Repair
Prolongs the life of your shoes thanks to a leather resealing sewn under a groove according to the craftsmanship of the shoemakers. Made by our workshop manager in our Parisian workshop.
Details
This product is
Tested . Checked . Approved
You may also like.
Here are our recommendations that you may need in addition to this product to ensure optimal results.
Description.
This service is available through our home shoe repair service anywhere in France at no charge.

A complex service requiring a rigorous and precise craft, our workshop manager carries out the following steps:

- Disassociate the toe cap from the sole and then gently remove the old sole
- Clean the shoe sole, isolate it and level it
- Sew the new custom-made sole in high quality leather to respect the quality of the sole
- Adds the new heel and toe cap to form a complete sole
- Harmonizes the smoothness of the shoe for a perfect finish.

Shoe repair services are carried out exclusively in Monsieur Chaussure workshops in Paris by salaried shoemakers Monsieur Chaussure.

Your shoes are checked by the workshop chief.
If we need more information, a manager will call you, otherwise the requested work will begin.

The time required to perform this service depends greatly on the condition of the shoes and the type of assembly.
Note that the usual lead time is 2 to 4 weeks.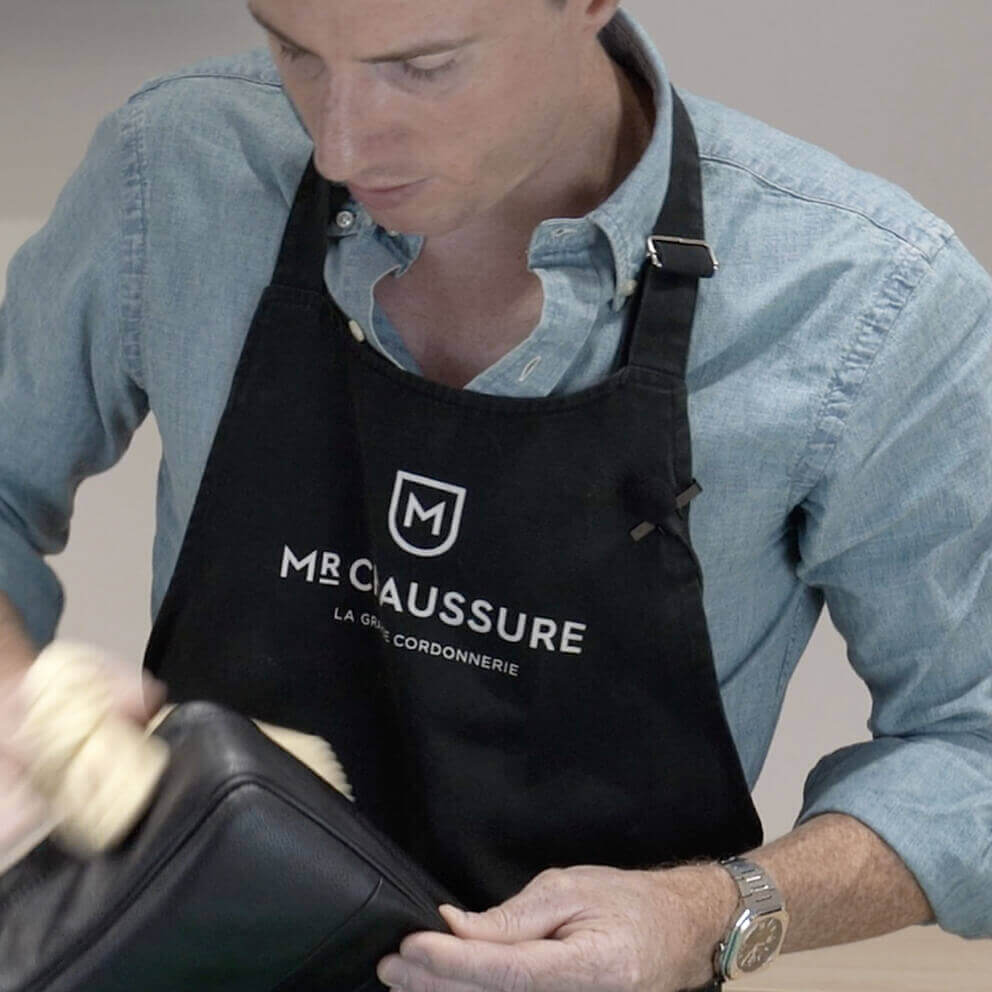 Details.
Find all the details for the product:
Full Leather Stitched Aloft Sole Repair.
For more information on the use of this product you can consult the associated tutorials
Category :

Shoe Repairs

Goal :

Sole Repair

Work Area :

Sole

Sole :

Cuir

Support :

Shoe